The Bertha Rosenstadt National Undergraduate Research Conference in Kinesiology and Physical Education
Conference Scope
At this annual conference, undergraduate students have the opportunity to present literature reviews, critiques, term papers and findings from research projects. This is a multidisciplinary conference that includes topics from exercise physiology, biomechanics, sports medicine, coach education, motor learning and control, exercise and sport psychology, philosophy, history and sociology of sport. Students submit an abstract and are given 10 minutes to present their papers to peers and faculty. Awards of recognition will be given to the best presentation in each area.
The 2021 conference took place on March 26, 2021 in a virtual format.
abstract submission and Registration 
Presenters and participants can submit their abstracts and register for the conference by completing the online registration form. 
Registration fees: Due to the virtual format of the 2021 conference, the registration fee was waived.

Normally, the registration cost is $35.00 for all presenters (except for students registered in KPE390Y, KPE490Y or KPE495H in the current academic year) and for participants/attendees. The registration fee includes lunch and light refreshments throughout the conference. We strongly encourage all registered attendees to download a copy of the proceedings prior to the event for reference.
Abstract submission: All undergraduate students who wish to apply to report their research findings at the conference need to complete the online form and submit an abstract. Abstracts should be no more than 300 words. Students from all Canadian universities, as well as other faculties at the University of Toronto, are welcome. Once the submitted abstract has been reviewed and accepted, registration will be completed. 
Conference attendee registration: This registration option is for any individual who wishes to attend the conference and sit in on the various student presentations and keynote address, but not present a report themselves. 
2021 Keynote speaker
Brenda Wastasecoot – Assistant Professor, Indigenous Studies, University of Toronto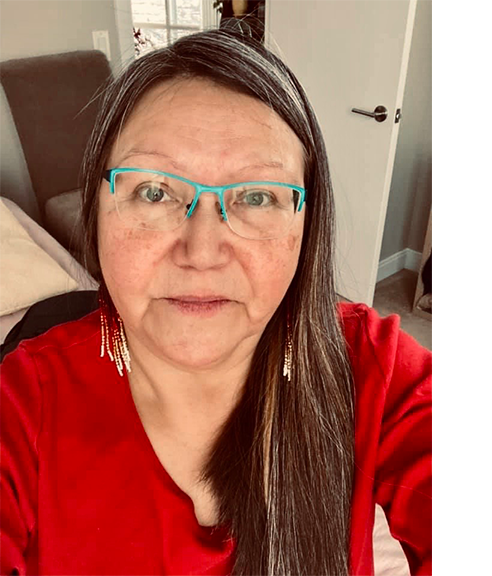 Brenda Wastasecoot is a member of the York Factory Cree Nation, born and raised at Churchill, Manitoba. Her life was deeply impacted by her sibling's experience of Residential schooling. She, too, experienced Canada's assimilation policy in the public school at Churchill, resulting in loss of pride in her identity as a Cree woman. "I went to university after graduating high school. Education, as an adult, has always meant healing and empowerment."
Dr. Wastasecoot teaches Indigenous Studies courses at the University of Toronto. Her pedagogic forte is grounded in her stories of historic trauma, relating stories to students from her own personal experience of being a Native girl during the 60's. Brenda has worked in the counselling field for many years and after teaching at Brandon University for nine years in the First Nations & Aboriginal Counselling Degree program, she came to Toronto in 2008 to do her PhD in the Adult Education & Community Development program at OISE. Currently, Brenda teaches Indigenous Studies courses in Arts & Science and works in consultation with the Office of the Dean to develop Indigenous Research, Teaching and Learning strategies.
2021 Conference proGRAMME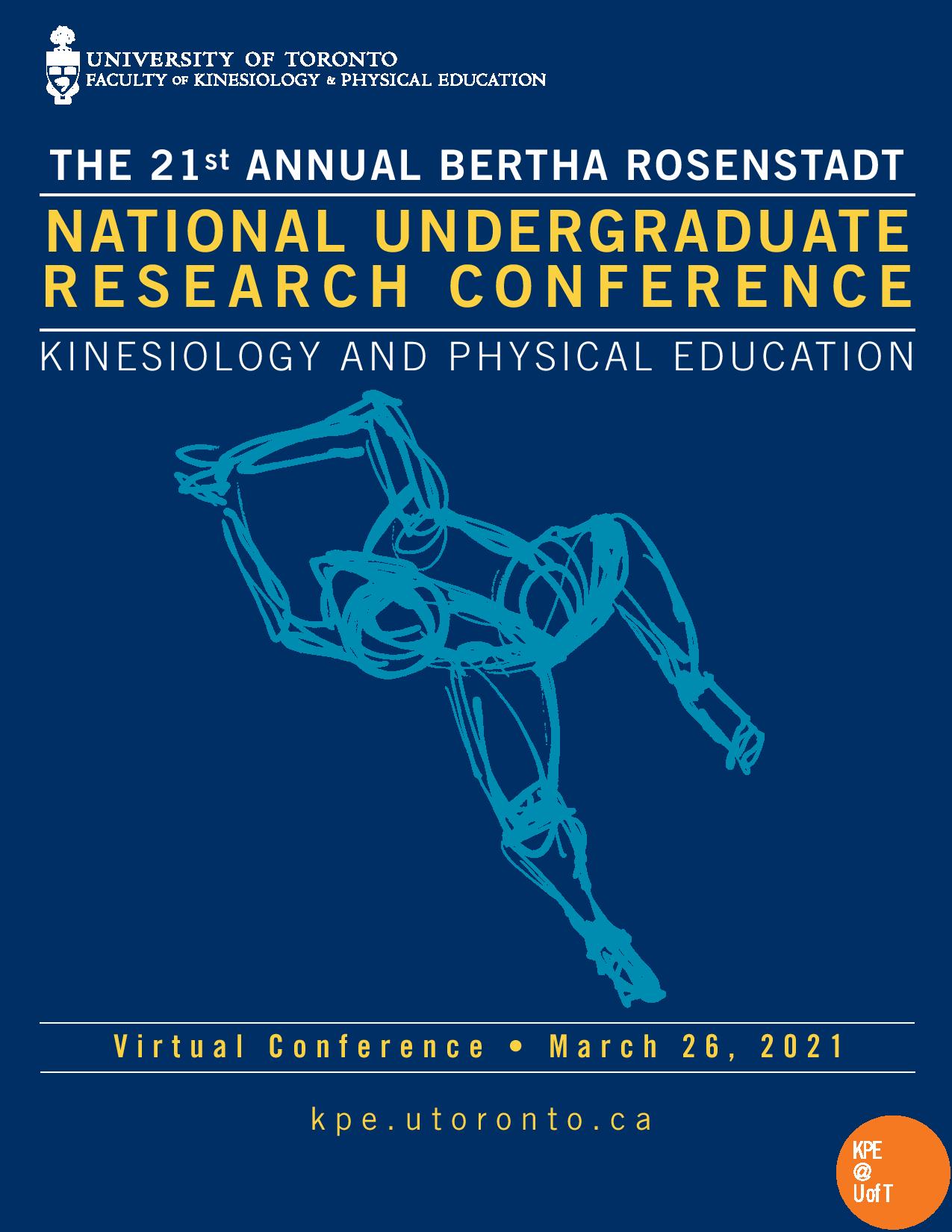 2021 Outstanding research award
Christina Pizzola
"The effect of 4 weeks of local lower limb heating therapy on cardiorespiratory fitness in young, healthy, recreationally active males and females", McMaster University
Garima Saini
"Exploring the Effects of Non-dual Knowing on the Anxious Self", University of Toronto
Nicholas Goulet        
"The Effects of Acute Intermittent Hypoxia on Postprandial Triglyceride Levels in Individuals with or without Obstructive Sleep Apnea", University of Ottawa
Contact Us
For more information about this event, contact: undergrad.kpe@utoronto.ca
Conference History
Founded in 1999, the National Undergraduate Research Conference has been hosted annually by the Faculty of Kinesiology and Physical Education at the University of Toronto. In 2020, the conference was cancelled due to COVID-19.