The Bertha Rosenstadt National Undergraduate Research Conference in Kinesiology and Physical Education
Conference Scope
At this annual conference, undergraduate students have the opportunity to present literature reviews, critiques, term papers and findings from research projects. This is a multidisciplinary conference that includes topics from exercise physiology, biomechanics, sports medicine, coach education, motor learning and control, exercise and sport psychology, philosophy, history and sociology of sport.
Students submit an abstract and are given 10 minutes to present their papers to peers and faculty. Awards of recognition will be given to the best presentation in each area.
The 2023 conference took place on March 31, 2023.
abstract submission and Registration 
Registration fees: The registration cost was $35.00 for all presenters (except for students registered in KPE390Y, KPE490Y or KPE495H in the current academic year) and for participants/attendees. The registration fee included lunch and light refreshments throughout the conference. 
Abstract submission: All undergraduate students who wished to apply to report their research findings at the conference completed an online form and submitted an abstract. Abstracts were limited to 300 words. Students from all Canadian universities, as well as other faculties at the University of Toronto, were welcomed. 
Conference attendee registration: This registration option was available for any individual who wished to attend the conference and sit in on the various student presentations and keynote address, but not present a report themselves. 
2023 Keynote speaker
Dr. Kaleigh Pennock
Postdoctoral Researcher at Western University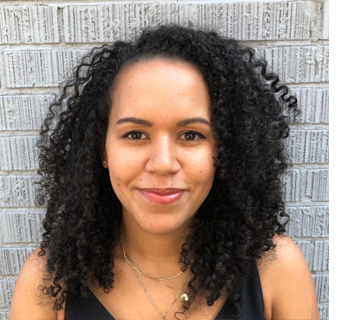 Dr. Kaleigh Pennock is a postdoctoral researcher at Western University. Broadly, her research examines how constructions of risk and responsibility shape experiences in sport. Kaleigh completed her PhD at the University of Toronto, where her dissertation focused on sport-related concussion under-reporting by adolescent athletes. At Western, her research examines the interrelated roles of various actors in youth sport concussion awareness and removal, and collective strategies for knowledge mobilization to improve concussion management. In addition to her research at Western, Kaleigh is the lab coordinator for the Indigeneity, Diaspora, Equity, and Anti-Racism in Sport (IDEAS) Research Lab at the University of Toronto. Through her work with Fast and Female, Kaleigh helps advance opportunities for girls in sport and physical activity.
2023 Presentation AWARD WINNERS
Anjali M. Bedi
Investigating the impact of high-intensity interval training on deficits in mood and changes in inflammation after acute sleep restriction.
McMaster University
Sara Perfetto
Gamified Hand Rehabilitation Using a Novel Passive Device: An Analysis of User Engagement, Motor Outcome, and Functional Performance in Chronic Stroke
Laurentian University
Mohamed Elsayed Elghobashy
The Effects of Interstitial Glucose on Neuromuscular Fatigue
York University
 
2023 Conference proGRAMME
Contact Us
For more information about this event, contact: ugresearchconference.kpe@utoronto.ca. 
Conference History
Founded in 1999, the National Undergraduate Research Conference has been hosted annually by the Faculty of Kinesiology and Physical Education at the University of Toronto. In 2020, the conference was cancelled due to COVID-19.