Learning To Lead is a movement experience program centered around the health and wellness of students who identify as BIPOC (Black, Indigenous, People of Colour) women at U of T .
Integrating physical activity and reflective dialogue, Learning to Lead is a 7-week program that will teach life skills including leadership, self-care and communication through philosophies of movement.
Through this student-led program, BIPOC women will exercise creativity, initiative, and teamwork through movement and discussion. If you are an undergraduate or graduate student at the University of Toronto who identifies as a racialized woman, you're invited to join Learning to Lead!
How it Works
Learning to Lead is a 7-week program consisting of weekly 60-minute group sessions:
30 minutes of beginner-friendly movement - opportunities to strengthen, dance, move
30 minutes of instructor-led discussion - opportunities to explore confidence, impostor phenomenon, sensuality and more
Who can participate?
Any undergraduate or graduate student currently enrolled in an academic program at the University of Toronto that identifies as a racialized woman is welcome to participate! This program is offered free of charge.
Where and when will it take place?
The inaugural Learning to Lead program ran at the Goldring Fitness Studio every Monday from 4 - 5 p.m., from February 7 - March 28.
Meet the Instructors
Learning to Lead featured a range of instructors, each with their own specialty: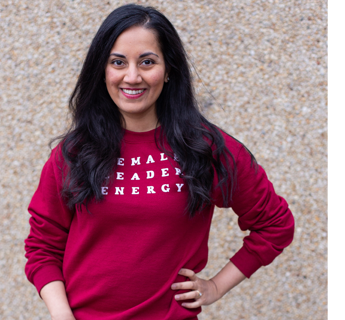 Surabhi Veitch (she/her) - Body-weight Strength & Building Confidence
Surabhi Veitch is the owner of The Passionate Physio, and is a Registered Physiotherapist and Pregnancy & Postpartum Fitness Coach. She's also a mama of 2 and a long-term lover of movement. Surabhi is passionate about helping people navigate injuries, diastasis, prolapse and pain, helping them discover strength and confidence in their bodies, while returning to active goals. Follow Surabhi on Instagram or Facebook.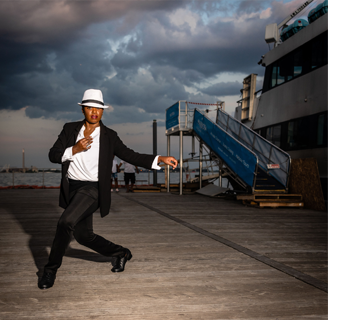 Nicole Inica Hamilton (she/her) - Exploring Our Self-Care
Nicole Inica Hamilton is the founder and Artistic Director of Inica Dance Industries. A certified educator and member of Dance Masters of Canada and Dance Masters of America, Hamilton has served as a guest teacher, mentor and speaker at institutes across Canada including but not limited to; George Brown College, University of Toronto, York University and University of Calgary. As a touring educator and speaker, she has presented in national and international conventions and championships including En Avant-RAD World Convention, Toronto Dance Teacher Expo, the Performing Arts Medicine Association and more. In her work in health, Hamilton is a counsellor and actively works with organizations to advocate for and promote healthy practices for dance artists. Find Nicole on Instagram and Twitter.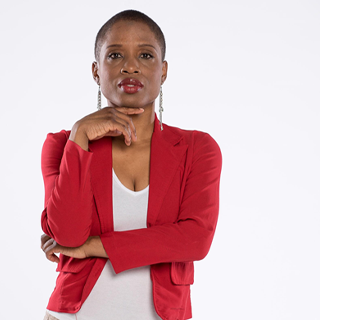 Kay-Ann Ward - Afro-Caribbean Dance, Sensuality & Women's Empowerment
Kay-Ann is a Dancer, Fitness Instructor, Choreographer, Movement, Dance Performance and Embodiment Coach. With 15+ years of experience, she is known for her creativity, energy, authenticity and the welcoming space she creates for others to flourish.
There is no one word to describe Kay-Ann and the work that she does. Whether she is performing, teaching and or creating, she pulls from a deep-rooted place of experience and expression using her Afro-Caribbean culture as her compass. She has a way of seamlessly fusing entertainment, storytelling, performance and art while keeping her cultural roots at the forefront of what she does. Find Kay-Ann on Instagram or visit her website.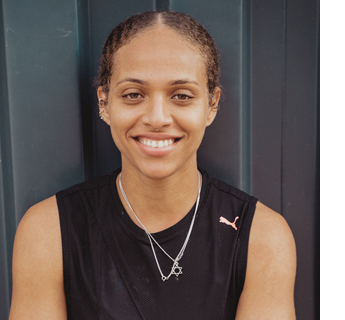 Shulamit Sapphire - Bodyweight Training, Mobility and Taking up Space
Shulamit is a personal fitness and wellness practitioner, community engagement coordinator, socio-legal worker and writer. In her capacity working for more equitable wellness practices, she has launched the community sector of Unchained Athletics addressing gaps within internal practicing models whilst working to break down external barriers to wellness. She is interested in how we can move beyond structured concepts of wellness which continue to create barriers for marginalized folks. Her work is rooted in anti-Black racism, disability justice and anti-oppression practices. 
Shulamit was the co-owner of Unchained Athletics from 2018 - 2021. She is currently the head coach of As You Are. Find Shulamit on Instagram.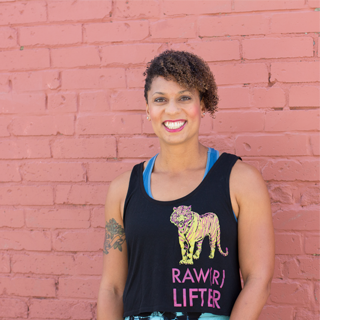 Kara Stewart-Agostino (she/her) - Cultivating Balance & Boundaries in Our Leadership
After years as a gym enthusiast, Kara decided to turn her passion into a career 9 years ago. Kara is the owner of KSA Fitness offering personal training, small group classes, and youth training and is determined to share her love for fitness and "Do It For You" approach with her community. In 2020 she launched 30/30 for BIPOC Women, a free group that meets weekly for a 30 minute workout followed by a 30 minute conversation circle. 30/30 has drawn women from across the GTA, parts of the US and the Caribbean to discuss a wide range of topics from politics to self-care, parenting and hope through the Covid-19 pandemic.
 
When she's not working, Kara can be found coaching her son's rep baseball team, walking with her dogs, gardening or cuddling up with a good book. Find Kara on Instagram and Facebook.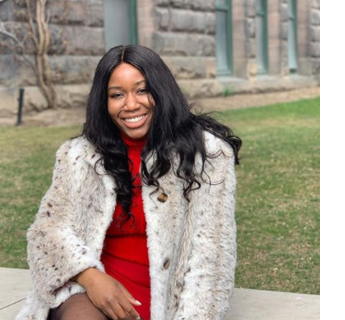 Ozioma Nwankwo (she/her) - Boxing & Stepping into Leadership
Ozioma has been an athlete her entire life, playing  soccer, flag football, volleyball and handball competitively from childhood until high school. When she moved to Canada for university, she became even more committed to her health and fitness and began weight-lifting regularly. In her 2nd year of school, she got the urge to pursue something beyond weight and impulsively signed up for a kickboxing workout class – and it changed her life. That initial class led her to meet her current boxing coach and very good friend, Eddy. Recognizing her talent and drive, he pushed her to go beyond boxing fitness classes and begin formal boxing training with him. Boxing has since become a major part of her life and a critical source of self-confidence. She has competed in and won numerous amateur fights and has led dozens of classes and sessions coaching boxing fundamentals.
Ozioma feels that boxing is a beautiful, intense, and taxing sport that challenges you to overcome perceived limits and pushes you to transform both body and mind. She has benefited tremendously from boxing and there is nothing she loves more than to share her passion with others. Find Ozioma on Instagram.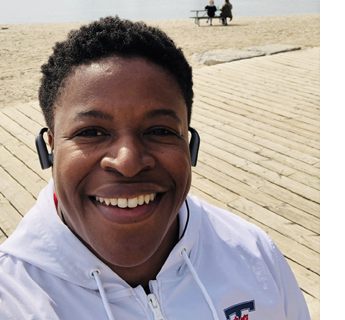 Deniece Bell  -  Prioritizing Mind, Body & Soul with Flow, Mobility & Kettlebells
A health and physical education enthusiast, teacher for over 15 years, and graduate student here at U of T, Deniece is currently pursuing a Masters in Kinesiology with an emphasis on equity in sport. Deniece has been a part of a number of initiatives and developments for the advancement of sport via collaborations with Ophea, the IDEAS lab, Motus Training Studios and other grassroots programs. Her research is focused on decolonizing fitness and finding ways to support anti-racism in sport. She is also an LGBTQ2S+ advocate.
A fitness coach by industry standards, Deniece avoids focusing on one specific form of movement. Her history in athletics helped establish her movement and strength practices, but also her struggles. Her focus is now on the joy and healing that movement can bring using a variety of forms (e.g. kettlebells, gymnastics, martial arts, splashing around in the water, etc...), but most importantly, while engaged in shenanigans with her family. 
Find Deniece on Instagram.