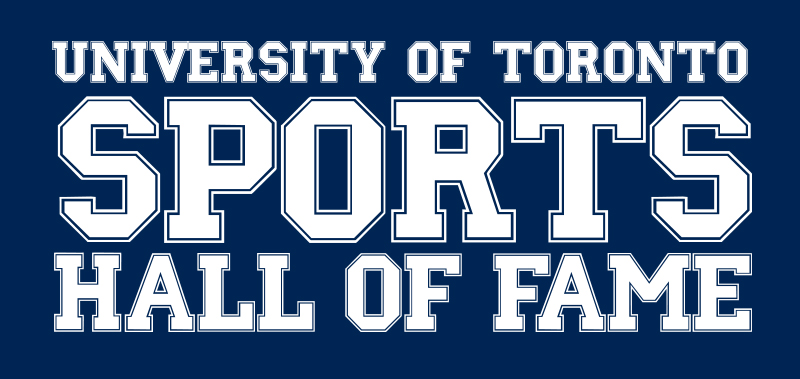 The Sports Hall of Fame was established in 1987 as part of an ongoing effort to preserve and display the records relating to the outstanding historical tradition of athletic, academic and community leadership fostered by the University of Toronto.

The Sports Hall of Fame is administered by the Faculty of Kinesiology and Physical Education with the assistance of the T-Holders' Association.
The permanent Hall of Fame display is located in the A. Gordon Stollery Atrium of the Goldring Centre for High Performance Sport, located at 100 Devonshire Place. It was launched as a digital, interactive display in 2014 to honour all Hall of Fame inductees. View the online Sports Hall of Fame at halloffame.utoronto.ca.

Please note that due to the University closure, the 2020 ceremony has been postponed.
For any questions about the Hall of Fame, please contact alumni.kpe@utoronto.ca.
2019 Induction Ceremony
The 2019 U of T Sports Hall of Fame induction ceremony was celebrated on May 23, 2019. View a video of the ceremony here: https://vimeo.com/338921485
Anyone with an interest in Varsity athletes is invited to submit a nomination for the U of T Sports Hall of Fame. For more information or to nominate an athlete, builder, or team to be inducted into the Hall of Fame, please access our online form: https://is.gd/nominateHallofFame.
If you are a Hall of Fame member, please go to https://is.gd/HallofFamePins and submit your request to receive your pin or pendant. as a mark of your place in U of T's outstanding athletic legacy.