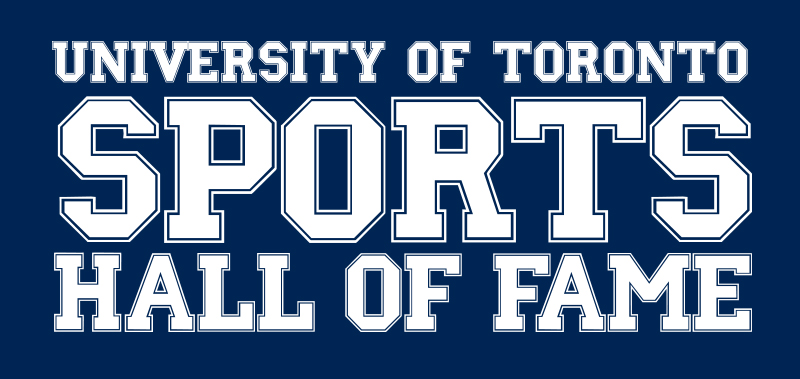 The Sports Hall of Fame was established in 1987 as part of an ongoing effort to preserve and display the records relating to the outstanding historical tradition of athletic, academic and community leadership fostered by the University of Toronto.

The Sports Hall of Fame is administered by the Faculty of Kinesiology and Physical Education with the assistance of the T-Holders' Association.
The permanent Hall of Fame display is located in the A. Gordon Stollery Atrium of the Goldring Centre for High Performance Sport, located at 100 Devonshire Place. It was launched as a digital, interactive display in 2014 to honour all Hall of Fame inductees. View the online Sports Hall of Fame at halloffame.utoronto.ca.
 
This year's induction ceremony will take place May 31 at the Kimel Family Field House, Goldring Centre for High Performance Sport. Reception begins at 6 pm and includes light refreshments and host bar. Induction ceremony begins at 7 pm. Business attire.
Tickets
Adults: $40
Children 12 and under: Free
2018 Inductees: Free plus one guest (contact Samantha Barr to register)
2018 Inductees
ATHLETES
Jeff Chung
BPHE 9T7, OISE 9T8, Volleyball
Ewart "Reddy" Gladstone Dixon
University College 1911, Basketball, Football
Frank Halbus
Attended 1907-09, Gymnastics, Track and Field
Julia Hamilton
Engineering 0T2, Medicine 0T6, Squash
Harry Hobbs
Dentistry 2T3, Football
Thomas Joseph McAuliffe
Pharmacy 2T2, Cross Country, Track and Field
John Sharp
Victoria College 7T5, Cross Country, Track and Field
Mike Slean
BPHE 9T9, OISE 0T1, Volleyball
Walter "Watty" Proudfoot Thomson
Victoria College 1890, Medicine 1892, Hockey, Soccer, Track and Field
BUILDERS
Dr. John Cameron
Victoria College 6T6, MD 7T0, Medical Staff
Dorothy Jackson
Synchronized Swim Staff and Administration
TEAMS
1974 Men's Cross Country
CIAU Champions
1997-98 Men's Volleyball
OUAA Champions
2004-05 Women's Squash
OUA Champions
Hall of Fame Pins and Pendants
Last year, we were pleased to introduce our new Hall of Fame inductee pins! If you are a Hall of Fame member, please go to uoft.me/hall-of-fame-pins and submit your request to receive your pin or pendant. as a mark of your place in U of T's outstanding athletic legacy.
Support the Hall of Fame
Donations to support this proud tradition are appreciated: donate.utoronto.ca/hall-of-fame.

Submit a Nomination
Anyone with an interest in Varsity athletes are invited to submit a nomination for the U of T Sports Hall of Fame. Nominate an athlete, builder, or team to be inducted into the Hall of Fame, using our online form: uoft.me/nominate-hall-of-fame.