Welcome to Camp U of T, an innovative range of programs designed to promote healthy, active lifestyles for children and youth. Programs are offered during March Break as well as through the summer.
** Please see below the Camp U of T Parent Information Package 2018
Camp U of T Programs
Camp U of T Parent Information Package 2018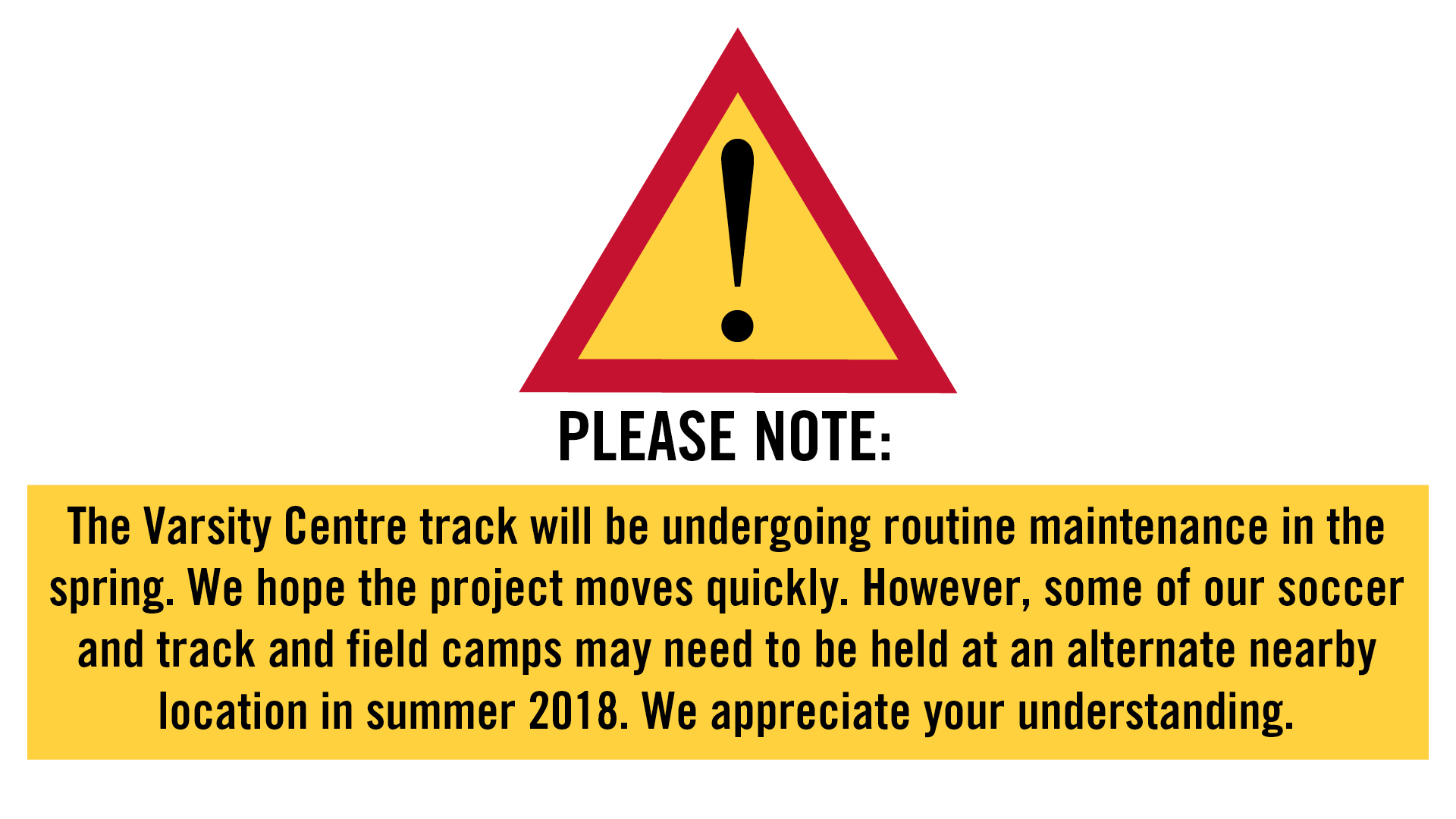 The Child and Youth Directory A-Z lists all of our Junior Blues and Camp programs. 
Camp U of T offers a safe, fun and inclusive environment that gives campers a broad range of experiences and opportunities to try new things, make new friends and learn new ways to enjoy sport, recreation, and play.
As part of the University of Toronto's Faculty of Kinesiology and Physical Education (KPE), Camp U of T provides a quality of instruction unmatched by other camp programs.
Our sport instructors include senior KPE students and members of U of T's intercollegiate teams. Our Mini-university instructors are senior undergraduate or graduate students in education or the field of study in which they are instructing. All of our staff members are committed to providing campers with the experience of a lifetime.
Additionally, we remain committed to helping each and every camper develop their physical literacy skills through our programs. We know that fundamental movement and sport skills provides an essential foundation for campers to become more confident in participating in physical activity. Research shows that kids who have fun while participating in physical activity are more likely to stay active and healthy for life!
This year marks the start of Say and Play—a new camp designed for children and youth who are working on developing their English language skills. This camp provides a terrific opportunity for participants to reap the benefits of movement in a supportive environment that fosters language development alongside physical activity.

Thank you to everyone who participated during this past summer! We are looking forward to a wonderful summer 2018 here at Camp U of T and hope to see you!

Will Kopplin
Acting Manager, Children & Youth
Inclusion + Support 
Camp U of T strives to make our programs an enjoyable experience for all campers. If your child requires support please review and fill out our Inclusion + Support form and email us at campuoft@utoronto.ca to receive more information.
Registration Dates
Registration for Summer 2018 began on February 14th, 2018 at 8 a.m. 
Key Contacts
Main Office: 416-978-3436
Camp Desk: 416-978-3634 (July - August only)
Printed copies of the 2018 Camp U of T Guide are available in all of our facilities!