---
---
About Sport & Recreation's EDIB team
We are a group of undergraduate and graduate students from across campus who plan, motivate and implement positive student-led initiatives that promote equity, diversity, inclusion, and belonging (EDIB), and physical/mental health. The team develops and implements events and projects related to sport and physical activity through student-staff partnerships. 
---
Upcoming Events
Check out the KPE events calendar to find our next event!
---
About our Workshops & Programs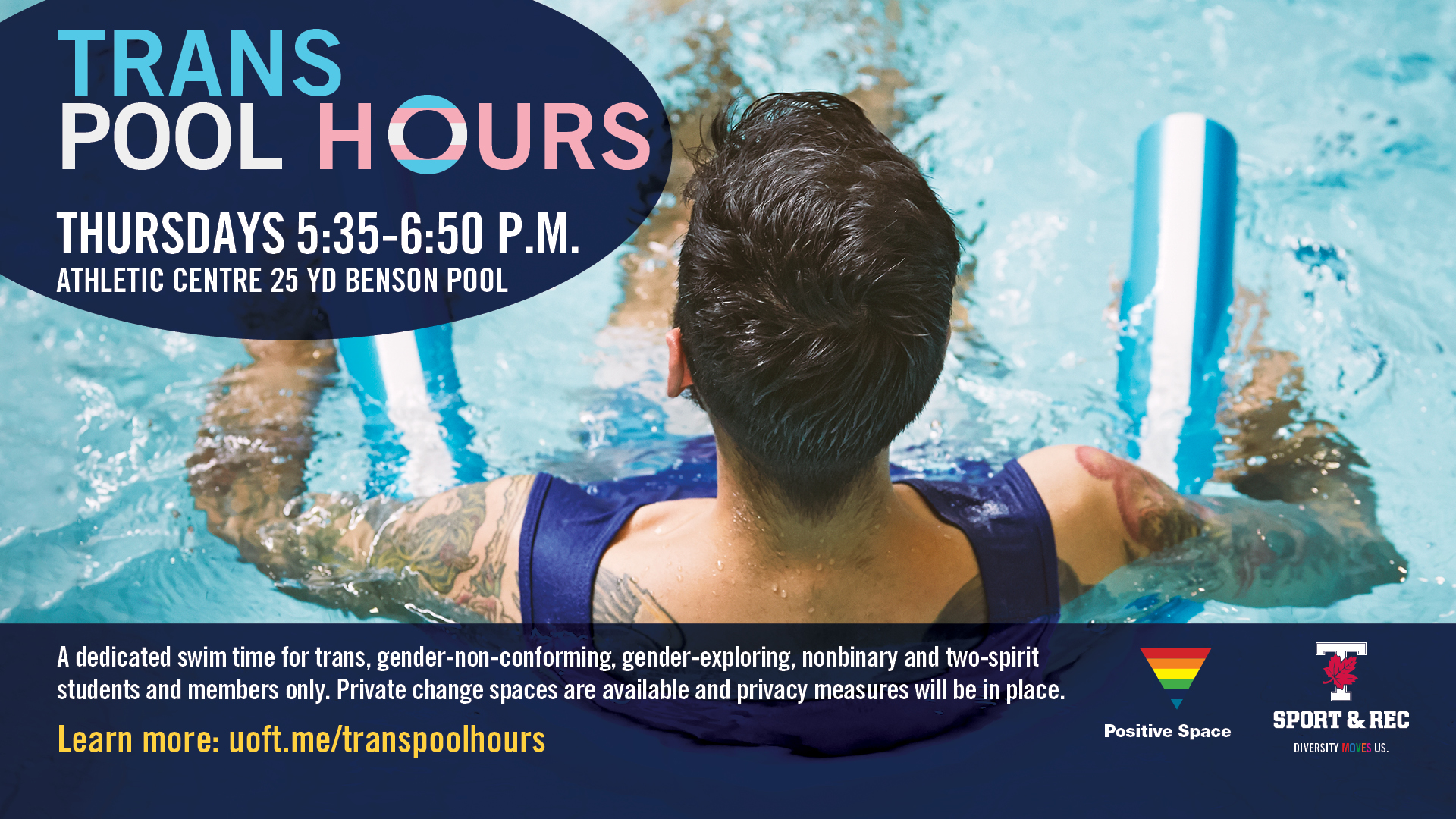 Thursdays from 5:35 - 6:50 p.m.
Location: Benson 25yd Pool
A dedicated swim time for trans, gender-non-conforming, gender-exploring, nonbinary and two-spirit students and members only.
Free for U of T students & Sport & Rec members!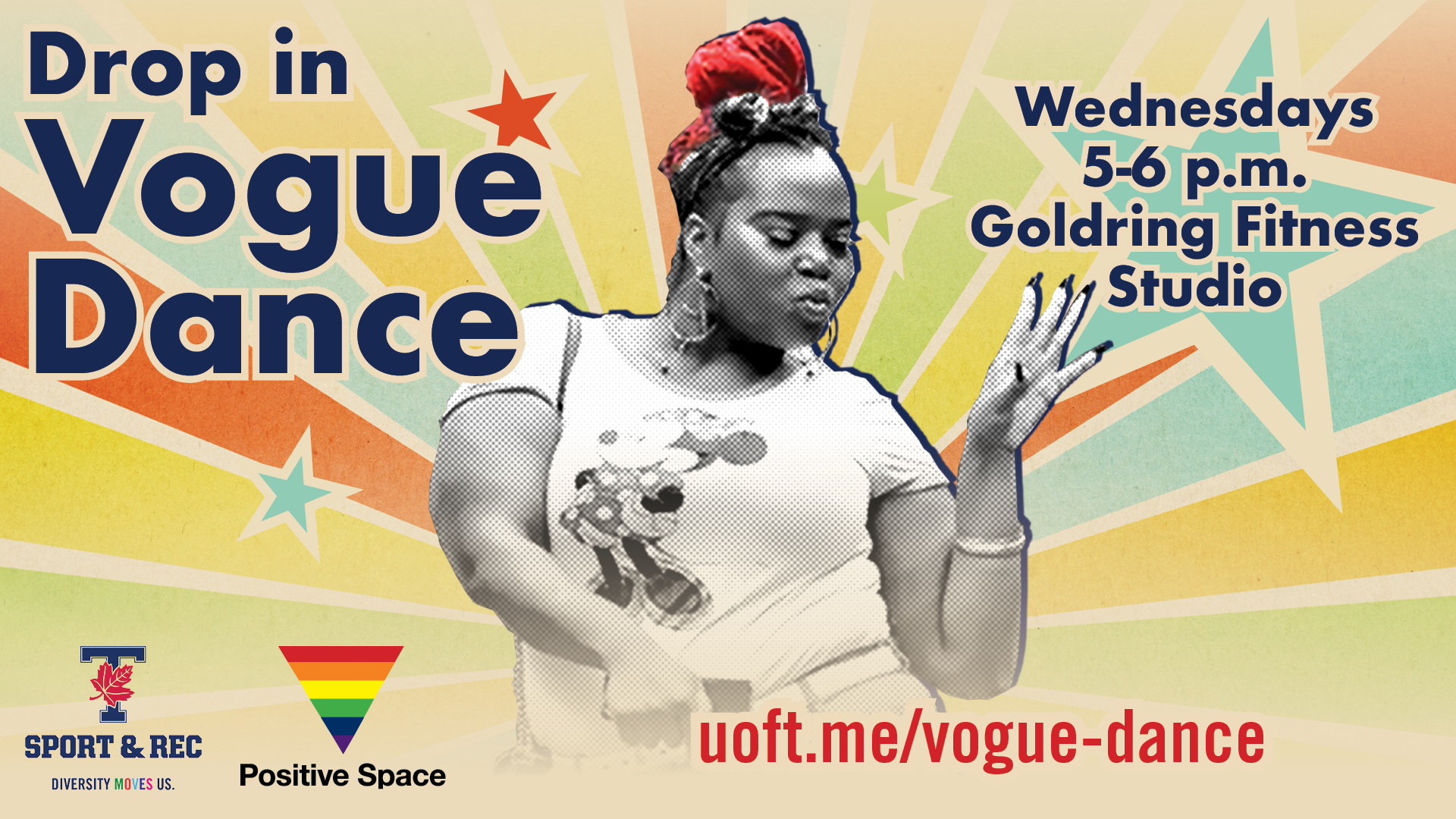 September 13 - December 6
Wednesdays from 5:00 - 6:00 p.m.
Location: Goldring Fitness Studio
Tell your story through the legendary movement of vogueing. In these beginner friendly drop-in sessions with Vogue dancer Snoopy, you will learn and practice the 5 elements of vogue dance - cat walk, duck-walk, hand performance, floor performance, and spins and dips. Feel the beat, werq the runway, and drop with ferocity - 10's! 10's! 10's! across the board!  
Classes are free for U of T students & Sport & Rec members!
---
Funding Student-Led Diversity & Equity Initiatives Since 2021

The EDIB team oversees the Equity Ideas Fund. Student groups can apply for up to $500 in funding for initiatives related to equity, diversity, inclusion, and belonging, which are then considered within the scope and parameters of the Faculty's Equity Ideas Fund approval process. 
Apply here!  Any questions can be directed to equityideasfund.kpe@utoronto.ca
---
Contact Us
Stay Connected with our team - Find us on Instagram