---
---
Learn about our Move with Culture Series!
Sport & Rec's EDIB team, Diversity Moves Us, hosts a series of workshops throughout the year to offer students a positive and safer space to learn and participate in culturally relevant physical activity. All workshops are open to all students excited to learn and participate.
Check out our upcoming and previous events below.
---
Upcoming Events
Mark your Calendars and Join Us!
No upcoming events just yet, check back soon!
---
Previous Events
Missed it? Don't worry, they'll be back soon.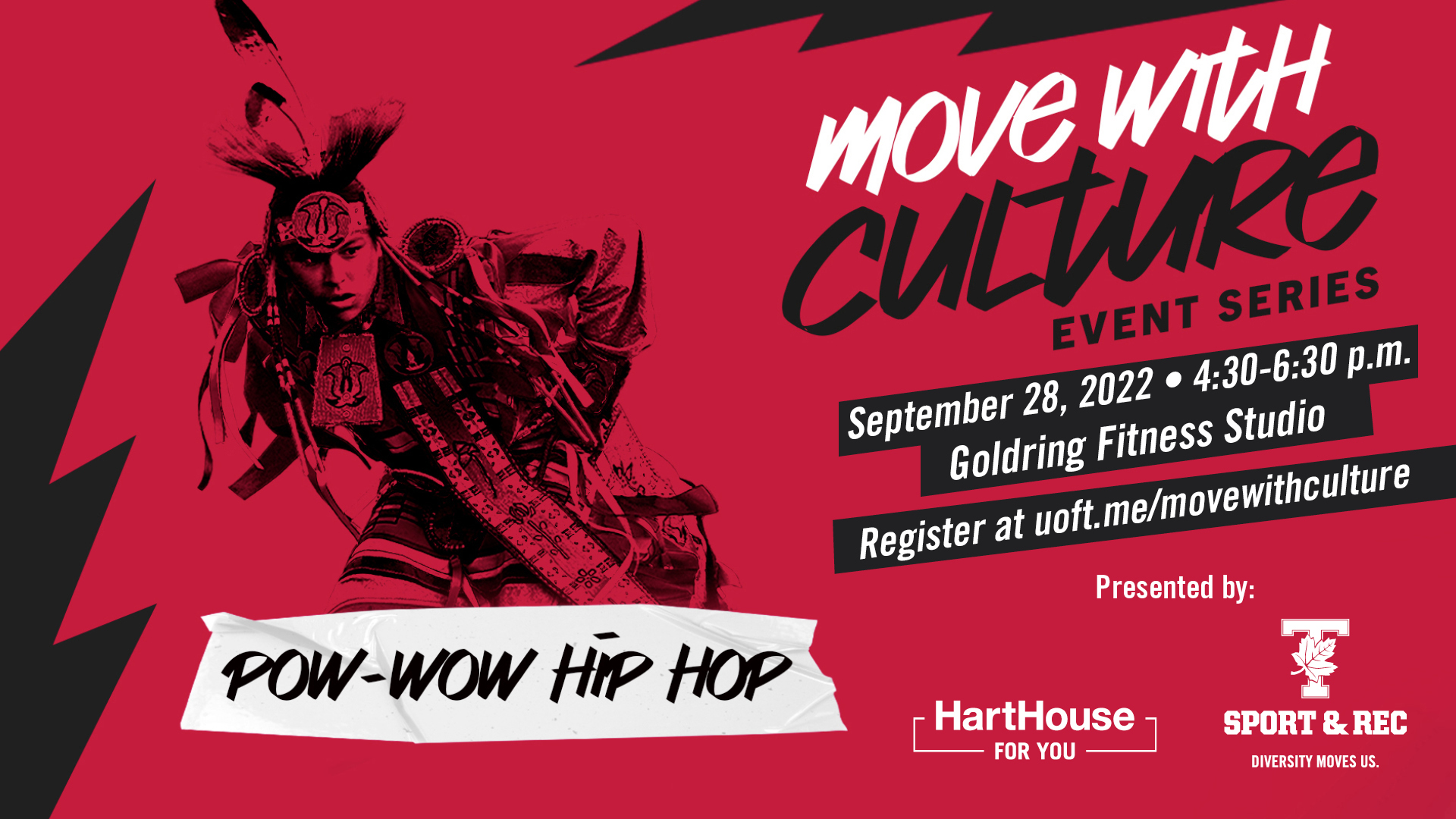 Wednesday, September 28, 4:30-6:30 p.m.
Location: GR Fitness Studio
Hart House Hip Hop Education and Move with Culture present a cultural mash-up centering on the foundations of traditional Pow Wow dancing. The workshop will empower, educate and engage participants in movement and culture by incorporating various techniques from all styles of Pow Wow dance set to the beats of hip-hop music. Gain a greater appreciation for Indigenous cultures, learn about their ceremonies and traditions with this unique delivery of Pow Wow dance.
Instructor Nichole Leveck is a Wyandot artist from Toronto. She has been a fancy shawl and jingle dress dancer for more than 13 years and has been teaching for more than eleven years at various organizations throughout the Greater Toronto Area. She's been featured dancing in music videos and performed at the 2019 Polaris Music Prize Gala. Nichole strives to be a positive role model within the Indigenous community of Toronto.
Wednesday, October 19, 4:30-6:30 p.m.
Location: GR Fitness Studio
Join us for a fun all-levels Afro-Caribbean dance workshop that incorporates the high energy and intoxicating dance movements from Caribbean culture to dancehall and soca music. This workshop will focus on learning the fundamentals through drills, breathing, and choreography that will feed your mind, body, and soul.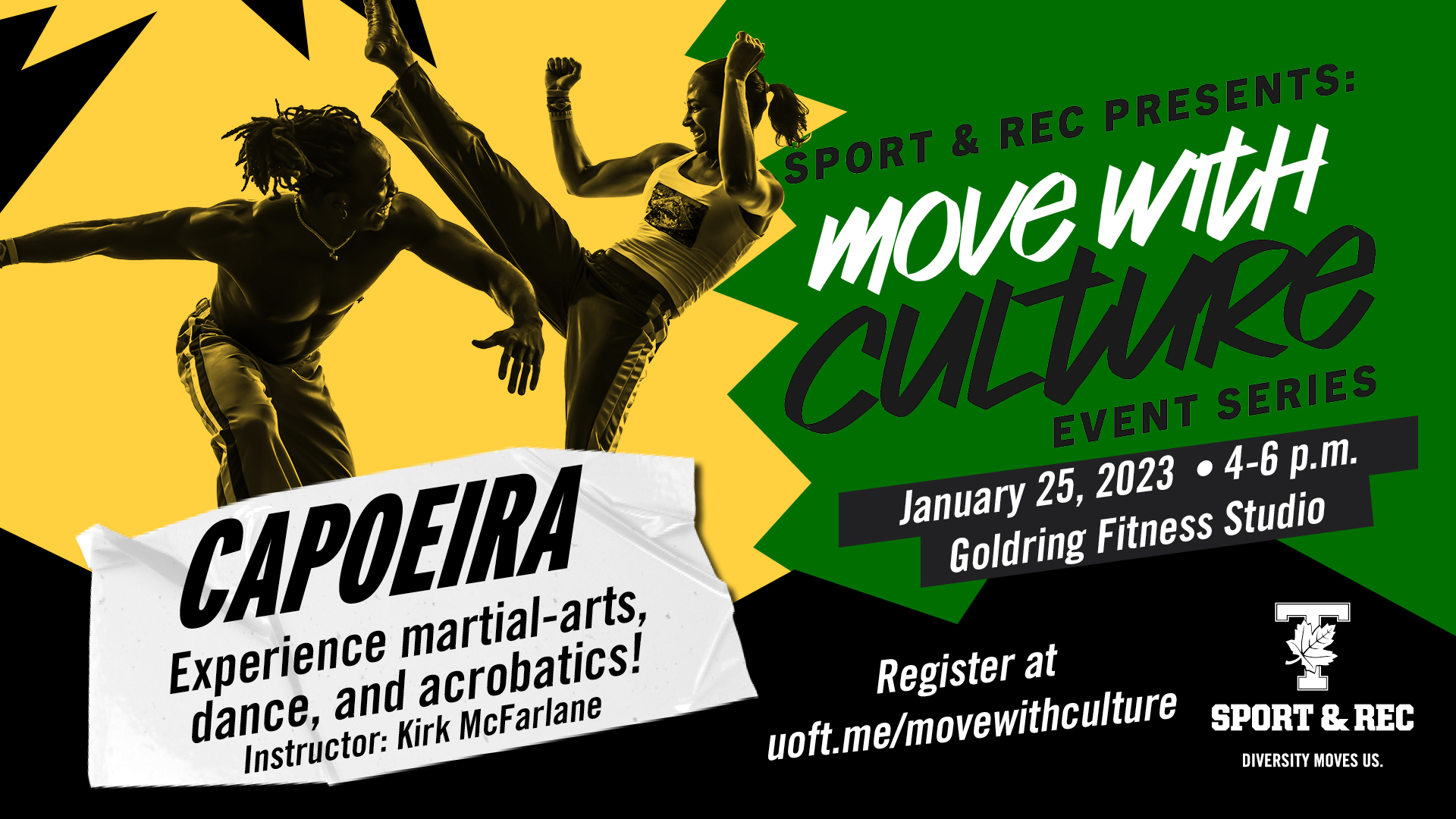 Wednesday, January 25, 4-6 p.m.
Location: GR Fitness Studio
This beginner friendly Capoeira workshop combines martial arts, dance, rhythm and culture!
In the 16th century, African slaves in Brazil disguised Capoeira as a dance in order to hide combat and self-defence training among the slave population. Contra Mestre Falcao - Kirk McFarlane will introduce you to this traditional Afro-Brazilian movement, and challenge your body in new ways - focusing on strength, coordination, flexibly and endurance.
Want to learn more? Register for the workshop and experience Capoeira yourself!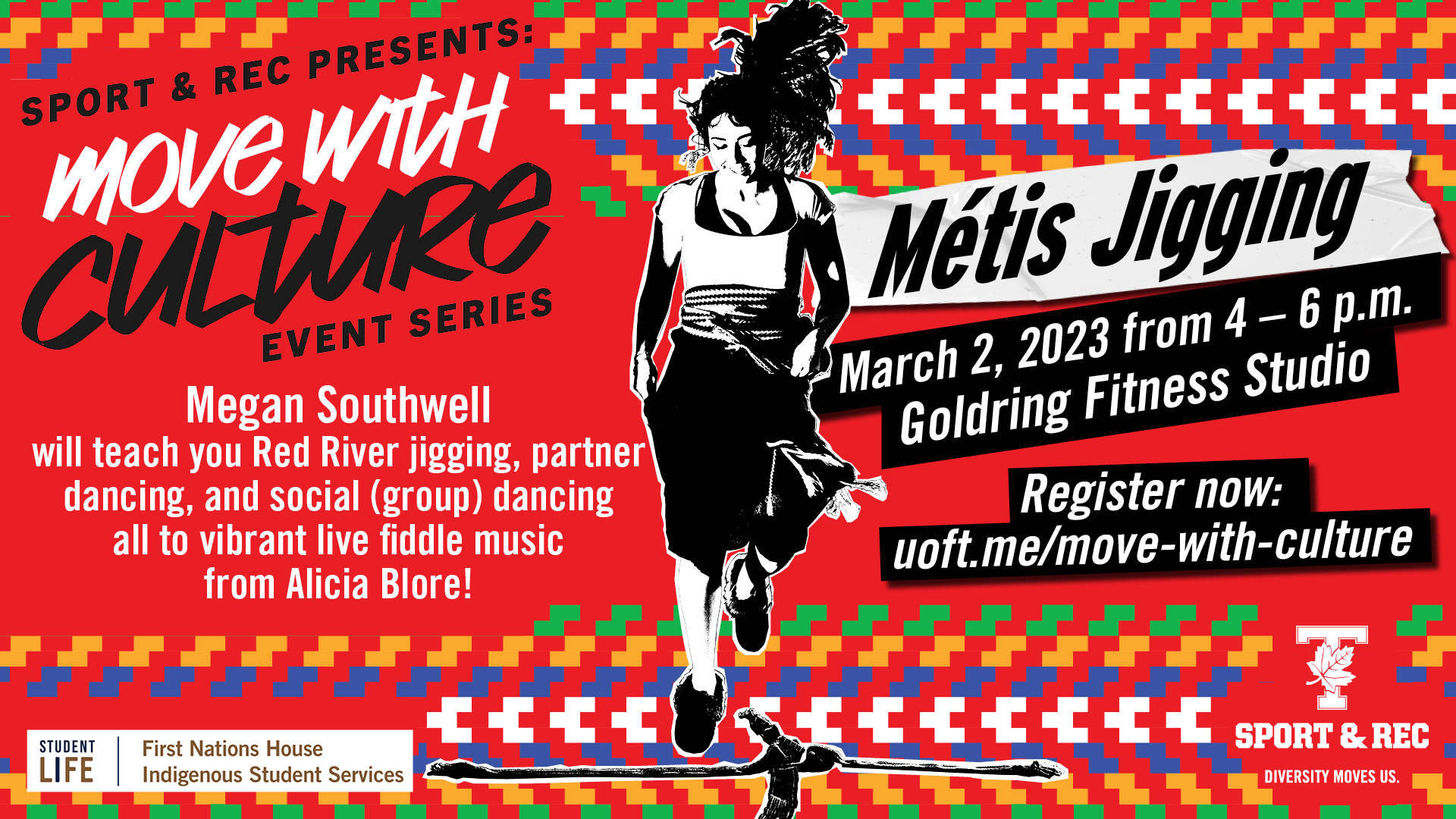 Wednesday, March 2, 4-6 p.m.
Location: GR Fitness Studio
Join Alicia Blore (Métis Strings) and Megan Southwell (Toronto Métis Jiggers) in Métis jigging! Métis jigging is an upbeat and energetic style of dance that fuses First Nations footwork and rhythm with European step dancing. It is a socially centred style of dance done to Métis fiddle music and proudly shared by Métis communities across the Homelands. Come dance Red River jigging, partner dancing, and social (group) dancing all to Alicia's vibrant live fiddle music!