The Faculty of Kinesiology and Physical Education (KPE) has a strong history of leadership in areas of equity and inequity in sport, recreational and curricular programs. From implementing campaigns such as the Change Room Project for a more inclusive locker-room culture, to running SOAR, a March Break program for Indigenous teens, KPE has worked steadily to deliver on its commitment to equity and diversity in its programs and services.
Although significant progress has been made on several equity-related fronts, however, challenges remain. In 2017, KPE created the Task Force on Race & Indigeneity to force to improve equity and diversity in all its programming, including sports, recreation, intramurals, curricula and research.
The Task Force will examine multiple aspects of the institutional, work, academic and co-curricular environments at KPE as well as systemic barriers to access in admissions, curriculum, retention, employment, and participation in the Faculty's programs.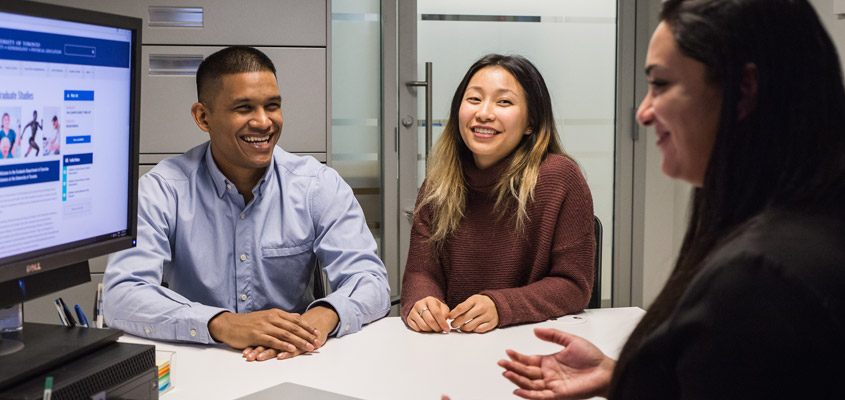 Membership
The Task Force on Race & Indigeneity is composed of students, faculty and staff members from KPE, as well as an Indigenous Elder and members of the wider U of T community.
The task force is chaired by Lamia Aganagic, Simon Darnell and Sharon Grandison.
Task force membership is comprised of those with relevant knowledge and expertise across various portfolios: 
Simon Darnell
Assistant Professor, KPE
Sharon Grandison
Director of Human Resources, KPE
Lamia Aganagic
Former undergraduate student, KPE
Ernie Sandy
Member of the Indigenous Elders' Circle, U of T
Shannon Simpson
Director of First Nations House, U of T
Juan Carlos Rodriguez-Camacho
PhD Candidate, OISE and Researcher, 

Waakebiness-Bryce Institute for Indigenous Health

Greg Gary

Former Varsity Blues football head coach and Special Projects Officer, KPE

Sarah Bear

Recent U of T graduate and peer mentor in KPE's SOAR program 

Sandra Carnegie-Douglas

Anti-racism and Cultural Diversity Officer, U of T

Debra Kriger
Graduate Student, KPE
John Leung
Undergraduate Student, New College
Catherine Amara
Assistant Professor, KPE
Sophie Harding
Recruitment, Events and Communications Coordinator, KPE

Timeline
The task force will present two reports: an interim report at an appropriate time of the Task Force's choosing and a final report to be submitted by September 2018.
These reports will include substantive recommendations, monitoring and accountability processes, anti-racism and Indigenous inclusion practices and an implementation framework involving measurable outcomes and timelines for implementation.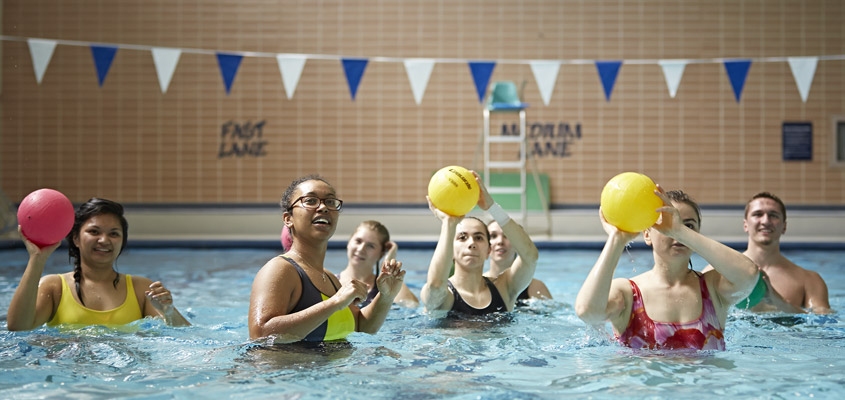 Process
To achieve the objectives listed in the terms of reference, the Task Force on Race & Indigeneity has consulted widely within the University and with experts in the area of anti-racism and Indigenous inclusion in higher education, athletics and recreation including students, faculty, staff and the broader U of T community. The Task Force has also conducted an environmental scan of relevant research and practices.
The Task Force has established smaller working groups to gather data, solicit input and make recommendations on the various aspects of the Faculty's processes and programs. The groups focus on the following areas:
Student recruitment, admissions, success and retention

Staff and faculty recruitment, retention and advancement

Curriculum, research, pedagogy and learning

Recreation and sport, community outreach and recruitment


 

Get Involved!
In order for the KPE Task Force on Race and Indigeneity to make progress on its many goals, we need to open up the lines of communication. We want everyone in our community, including including current and former undergraduate and graduate students, community users of our facilities, current and former varsity athletes and current and former staff to tell us how they have experienced issues related to race and Indigeneity at KPE by sharing their thoughts and experiences using our anonymous feedback tool.
We value and welcome your stories and ensure your input will be confidential.
Terms of Reference
Learn more about the task force's development, mandate and working groups in the Terms of Reference document available below.