Sport & Recreation's Diversity & Equity team is a group of undergraduate and graduate students from across campus who plan, motivate and implement positive student-led initiatives that promote diversity, equity, inclusivity and physical/mental health. The team develops and implements events and projects related to sport and physical activity through student-staff partnerships.
---
PROGRAMS AND upcoming Events
An inclusive swim time for trans, gender non-conforming, non-binary and two-spirit students and members. Anyone willing to participate in creating a positive space for trans folx is welcome.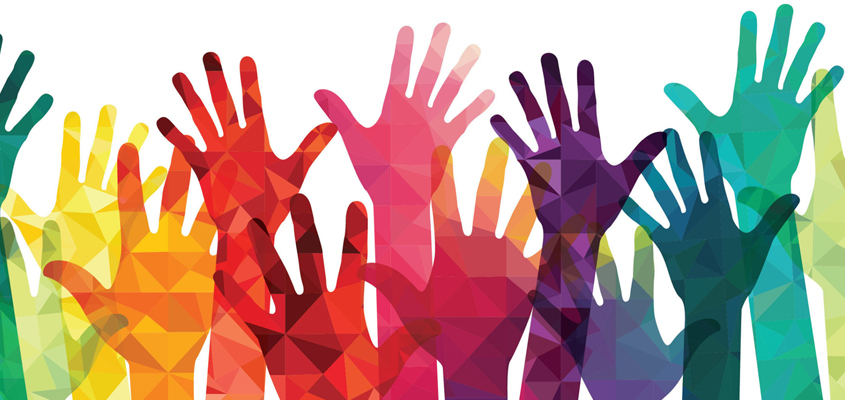 Equity Ideas Fund
The Diversity & Equity team also oversees the Equity Ideas Fund. Student groups can apply for up to $500 in funding for diversity and equity initiatives.
Members of the Diversity & Equity team have the opportunity to prepare and review proposals, which are then considered within the scope and parameters of the Faculty's equity fund approval process. 

The application period for the Equity Ideas Fund for the 2018-19 school year is now CLOSED.
Please check back in September 2019 for the 2019/2020 school year application period to open. 
The following forms are the application, and the rubric we use to evaluate and award projects funding for your reference. We have also included the follow up report all awarded groups will need to hand in, in order to receive reimbursement for the agreed upon funding total. 
For questions, or more information about the fund, please e-mail equityideasfund.kpe@utoronto.ca
Please note, all applications must be submitted 65-90 days before the event/initiative - see forms for details. 
Stay Connected!
Stay connected with the Diversity & Equity team on social media!
Past Events
A big thank you to those who participated and contributed to the 2019 BLACK EXCELLENCE: VOGUE DANCE WORKSHOP AND HEARTBREAKERS BALL. Please check out the video above for THE EVENT highlights! 
This event celebrated Blackness and the indispensable contributions of the LGBTQ+ Black urban ballroom community to pop culture and modern dance. In partnership with the Toronto Kiki Ballroom Alliance, this event featured a beginner vogue dance workshop led by the Legendary House Mother Snoopy from @disneykikihouse, followed by The Heart-breakers Ball - an electrifying extravaganza of pageantry, glamour and vogue dance where students got to compete (for prizes) on the runway. Featuring DJ BlackCat bringing the beats, and the Legendary Twysted Miyake-Mugler (Kiki House of Siriano) commentating. 
A big thank you to those who participated and contributed to the 2018 conference. Please check out the video above for conference highlights! 
Organized in partnership with The 519 Church St Community Centre, and the Toronto SAD Collective. The 2018 Diversity & Equity Conference was a huge success!  The conference incorporated workshops, lectures, light physical activity, and interactive panels to educate and engage students in an intellectual and meaningful way around topics of diversity and equity. Topics at this year's conference included: Indigeneity, Gender Identity and Expression, Anti-racism and Intersectionality.