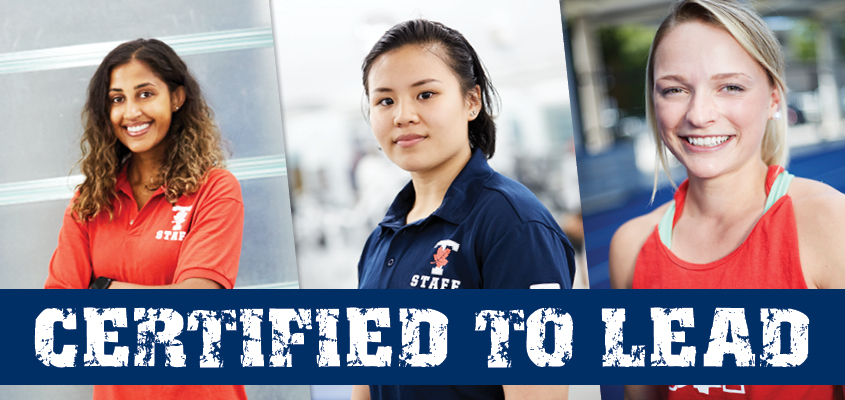 Launch to Leadership aims to assist U of T students to become certified for employment within sport and recreation. All are welcome to apply, but priority will be given to women and those from underrepresented populations (e.g. the LGBTQ2S+ community, those with disabilities, racialized groups, Indigenous populations, international students; and those with low socioeconomic backgrounds).
Successful applicants will be eligible for partial to full reimbursement for certification courses such as Standard First Aid, Fitness Instructor Certifications, Aquatic Leadership Qualifications, and Personal Training. Certification courses offered within U of T Sport & Rec will be given preference.
There are a range of roles in sport and recreation that require certifications, from aquatic instructor to personal trainer. 
Get a better understanding of the types of roles available and their certification requirements so you can plan your path to certification!

Or, explore the certification courses offered by Sport & Rec. 
The Launch to Leadership program is open to current U of T students enrolled in part-time or full-time studies. Limited spaces are available. Applications will be accepted on a continuous basis from September 1 to January 31.

Participants who have completed their certifications will also have the opportunity to job shadow upon request.
The application period for the 2019-2020 school year will open in September 2019.