Junior Blues Spring and Summer 2018 schedules and fees are now available! Please see the PDF document below for detailed schedule and fee information for the Spring and Summer 2018 sessions. 
Registration began on Wednesday March 28th, 2018 at 8 a.m. for our Spring and Summer 2018 programs.

If you would like assistance with reading or accessing the schedules and fees document please contact us at junior.blues@utoronto.ca or call 416-978-3436.
Track & Field - Intro Training Group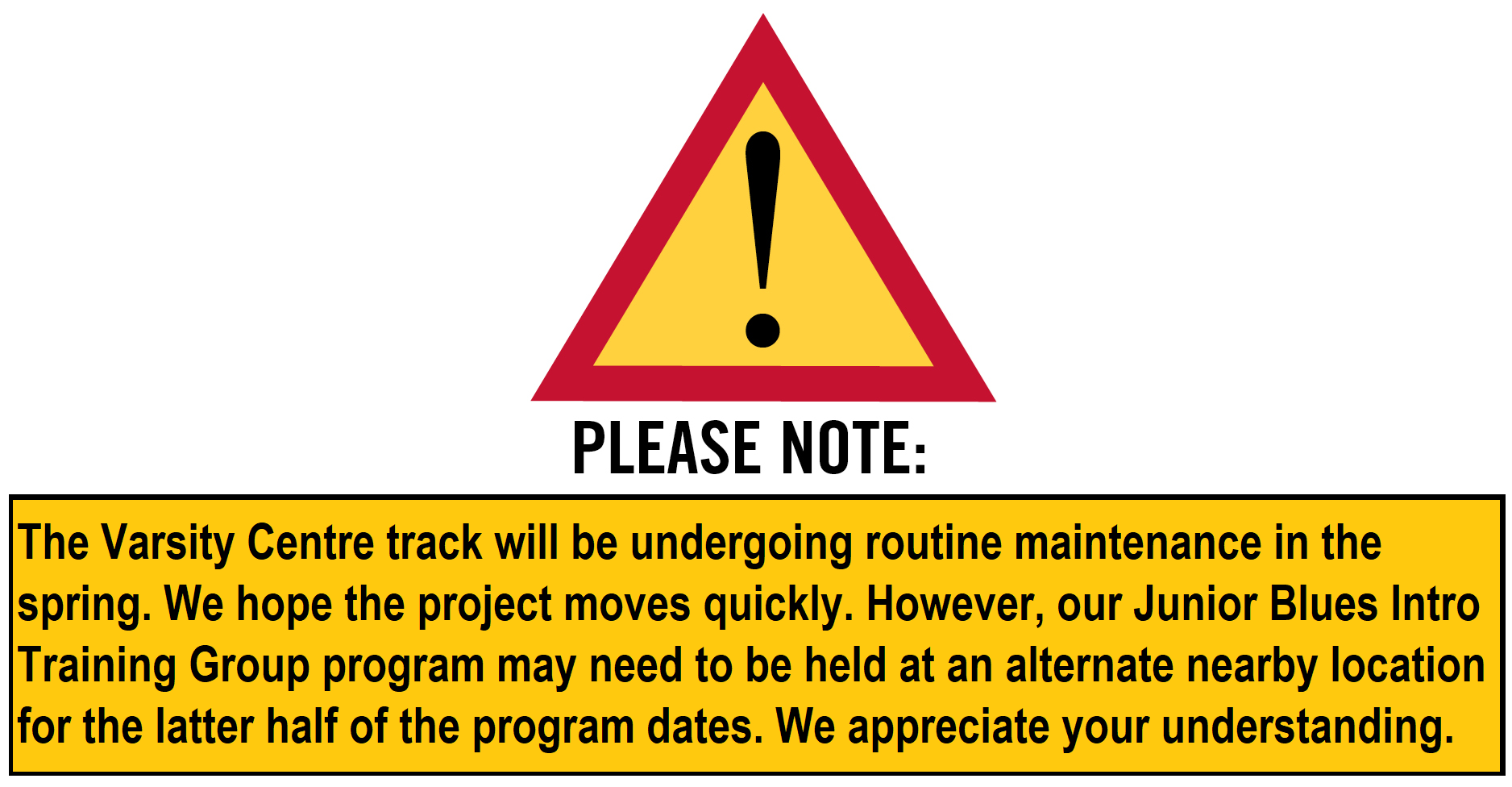 Aquatic Programs
Registration on March 28 is for both Spring AND Summer sessions. We recommend that children be registered in the SAME level for both Spring and Summer due to the shorter duration of these sessions. These aquatic classes are designed to be programmed for 8-10 weeks. Typically, participants require spring and summer sessions to complete a level. Please be advised that participants will be withdrawn from a class if they have not completed the prerequisite level.
PROGRAMS ARE SUBJECT TO CHANGE - Please check before registering as dates, times and prices may change.
Report Card Pick Up
If you do not attend the last swimming lesson of the Winter 2018 Aquatic Session, you can pick up your report card from the main office of the Athletic Centre at 55 Harbord Street.
Questions? Please feel free to contact us at junior.blues@utoronto.ca