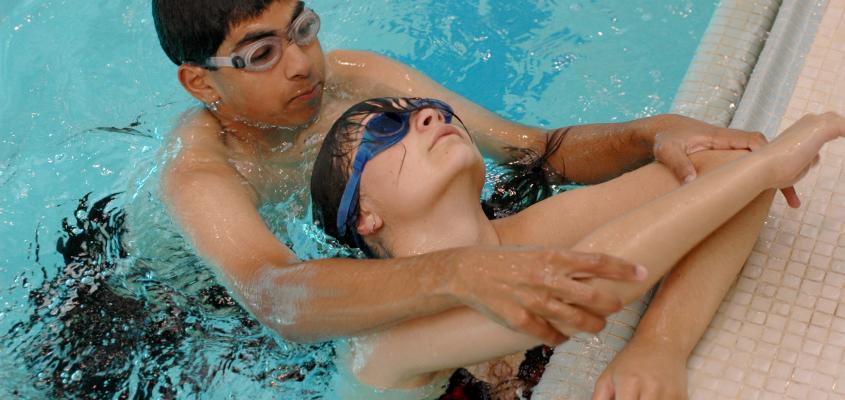 More information about the Junior Blues program can be found at the following links:
Junior Blues policies including supervision requirements, age guidelines, facility access, refunds, transfers, receipts.
Junior Blues FAQs including information on waitlists, space availability and more.
Junior Blues information on how to register including registration forms for in-person and faxed registrations. To register for a Gymnastics program online click on the learn more button below or, if you know the barcode go directly to the online registration system.
Important Information about certifications & workshops
Prerequisites
All first aid, lifesaving, lifeguarding and swim instruction programs have prerequisites which must be obtained prior to the start of the course. Please review the prerequisites for each course carefully and be prepared to show proof at the first course. If you have any questions, you may contact us for clarification. 
Privacy Notice
All certification courses require candidates to be registered with the governing body (Red Cross or Lifesaving Society). Personal information will be shared, including name, address, phone number, birth date and email.
Lifeguard and Swim Instructor - Course Pathway
Is it your goal to become a certified lifeguard and swim instructor? Wondering what order to take the courses in?  Review "How to become a lifeguard" and "How to become a Swim Instructor".
Attendance and Participation
All certification courses are designed for 100% active participation; including in-water participation for aquatics courses in order to learn and demonstrate the skills and competencies required to pass a course. We recommend that you review the course dates carefully before registering for the course to ensure your child is able to attend each week. In the event of an absence due to medical reasons please contact us for details.