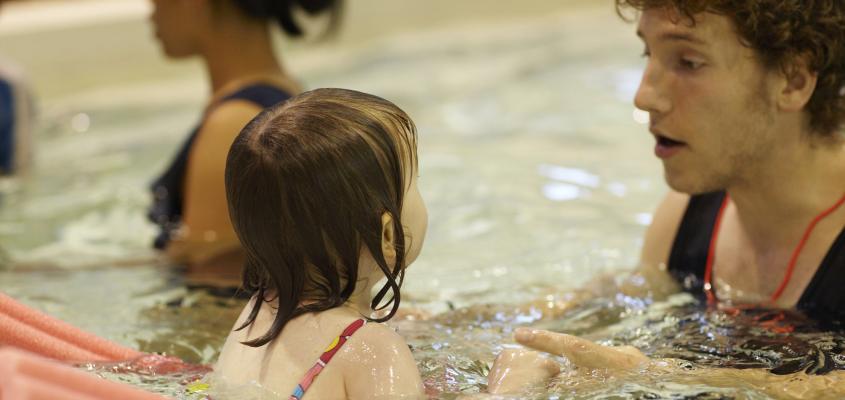 Inclusion + Support
Camp U of T teaches fundamental movement and sport skills to children & youth. We strive to make camp an enjoyable and physically active experience for all campers. Campers are expected to be able to participate in the full camp experience with minimal adaptation or an aide may be required. If, during camp programs Camp U of T staff feel that a camper rquires support in order to ensure a safe and positive camp experience, for that camper and other campers in the group, the parents will be requested to provide an aide or alternative arrangement. Parents are encouraged to complete the Camp U of T Intake form in order to assist with preparing for your child to attend camp. You will be contacted by a member of the Camp U of T administrative team to discuss the information. Information is kept confidentially and only shared with instructors and assistant instructors as needed. We appreciate your full disclosure in order to provide a safe environment for your children.

If your child requires or would benefit from an inclusion aide there are three options available:

Aide provided by parents
The parent can provide an inclusion aide/support worker. The aide will be required to review a code of conduct, expectations and emergency procedures. A signed agreement is required. There is no additional fee for aides supplied by parents.

Aide provided in partnership with Reach for the Rainbow
Camp U of T partners with Reach for the Rainbow to provide opportunities for children to participate in Camp U of T. Please contact Reach for the Rainbow for details including intake, costs and registration.

Aide provided by Camp U of T
Parents/guardians have the ability to register and request an aide from Camp U of T. These aides are assistant instructors with an interest in inclusion and some additional training. There is a partial cost-recovery fee for this service of $200 in addition to the registration fee for a five day camp week (based on $5/hour for 40 hours). Children of U of T students will pay a fee of $100 for a five day camp week; proof of student status is required.