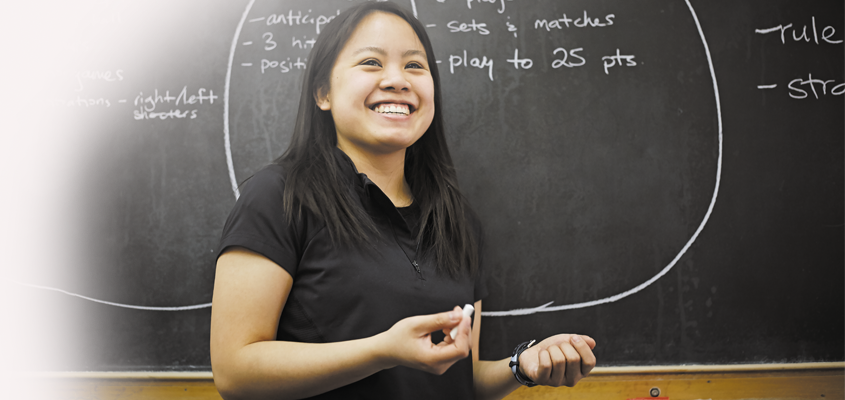 Learn through experience
Learn through experience with the Bachelor of Kinesiology (BKin) program at #uoftkpe. Join us on October 24 for an interactive information session during U of T's virtual Fall Campus Week to learn more about the BKin program and the campus!
Our unique multidisciplinary program combines theory and practice across the curriculum, providing a plethora of hands-on learning experiences in practice based courses, labs, tutorials, and through engagement with the greater community. 
Learn all about it at the Kinesiology info session, happening October 24, 2021 during U of T's annual fall open house.