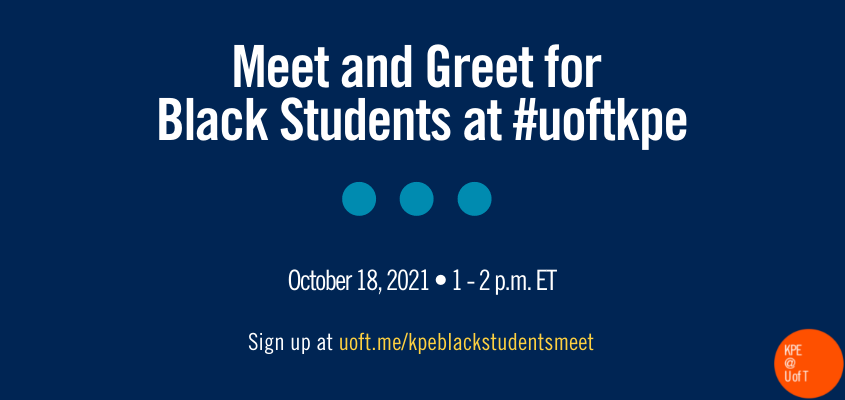 Open to KPE Graduate
Open to KPE Undergraduate
Attend this one-hour virtual Meet and Greet event to connect with other Black students at the Faculty of Kinesiology & Physical Education (KPE)! Be welcomed by Dr. Catherine Amara, Director of Undergraduate Students at KPE, hear from several Black-led student groups, engage in fun and interactive group activities, and celebrate the beginning of a new year!
This event was created specifically for KPE students that identify as Black (this includes Black African, Black Caribbean, Black North American, and multi-racial people who have and identify with their Black ancestry, etc.) We ask that non-Black students please not register for this event. If you have any questions, please contact KPE's Equity Engagement and Student Advisor, Shannon Giannitsopoulou by email (shannon.giannitsopoulo@utoronto.ca). 
The deadline to register for this event is Monday, October 18, 2021 at 9 a.m. EDT.