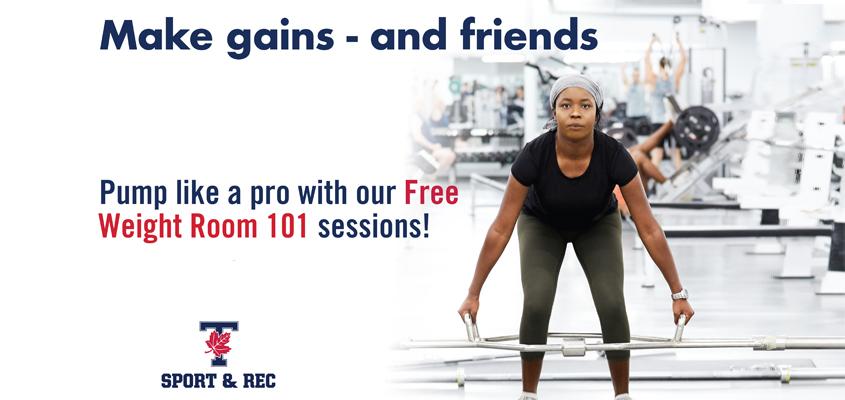 Strength and Conditioning Centre
Pump like a pro with our Weight Room 101 sessions! In a small group setting, we'll teach you the fundamental movement skills that can be used in any workout program, whether you're a beginner or a weight room veteran. 
These orientations are free, but space is limited!