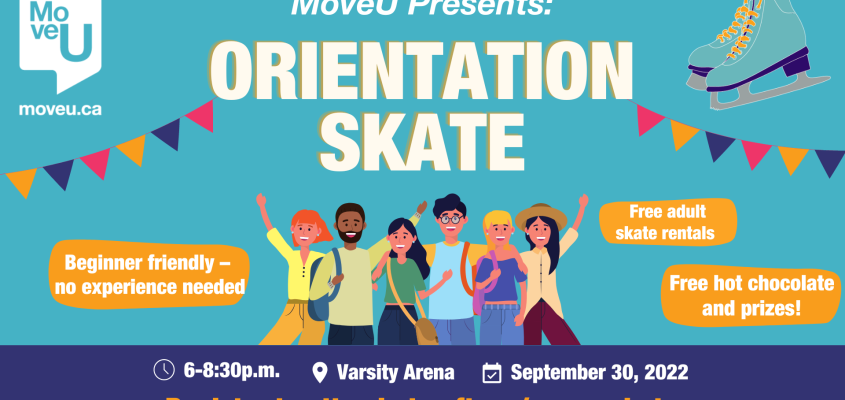 Kick off the school year with some skating! We've got free hot chocolate, skate rentals, and a killer playlist - what more could you ask for?
Register in advance at uoft.me/moveuskate for a chance to win an Under Armour prize, for early access and priority skate rentals starting at 6:00pm! Limited spots available for drop-ins starting at 6:45pm. Skate rentals operate on a first-come first-serve basis.
Adaptive skating equipment is available by request! If you require adaptive skate equipment, or have any other accessibility needs, please email edib.sportandrec@utoronto.ca.
For skate night updates and info on more fun events and activities, follow us on socials @moveuoft. Questions? Reach us at moveucrew@utoronto.ca.