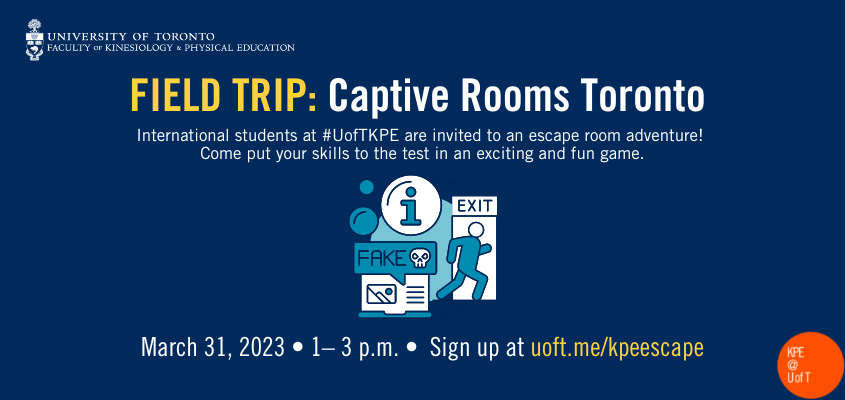 Open to All KPE Students
Open to KPE Graduate
Open to KPE Undergraduate
Calling all international students at the Faculty of Kinesiology & Physical Education! You're invited on an escape room adventure. Come put your skills to the test in a fun and exciting cooperative game at Captive Rooms Toronto.
Participants will play the Dracula's Library Game: New Orleans 1862…. You and your team of investigative journalists have been following the trail of the world's oldest vampire for quite some time. Your interest, however, has not gone unnoticed. You have been lured to a mansion on the banks of this mystical city by a promising lead in your quest to expose Dracula to the world. Once inside you and your team realize that the tables have been turned and, you now find yourselves unwitting participants in a most deadly game. Racing not just against time, but against the darkness itself.
There is no cost to attend, but registration is required.