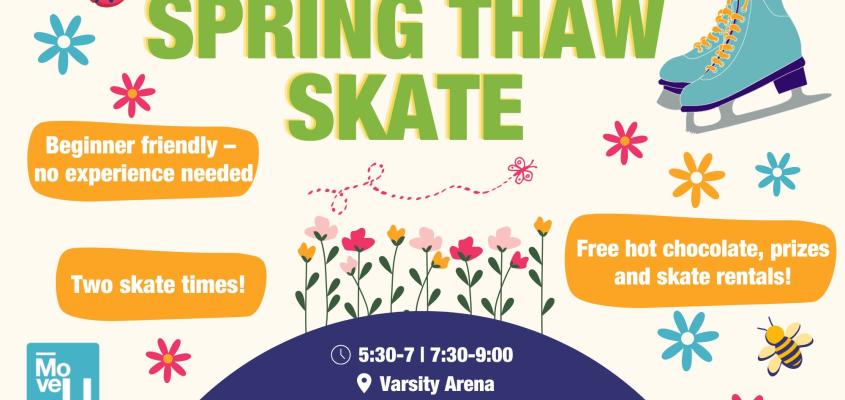 Join MoveU at Varsity Arena for our last skate of the school year! 
We offer FREE skate rentals, hot chocolate, and a chance to win fun prizes! New to skating? We've got an instructor on site and a piloned-off area for beginners. 
Our next skate, Spring Thaw, will have two skate times to register for (5:30-7 p.m. or 7:30-9: p.m.). Registrants who do not check in by the half hour mark (i.e. by 6:00 p.m. or 8:00 p.m.) will forfeit their spot for drop-in participants. Registration opens March 14 at 10:00 a.m.
Please note, skate rentals operate on a first-come, first-serve basis.