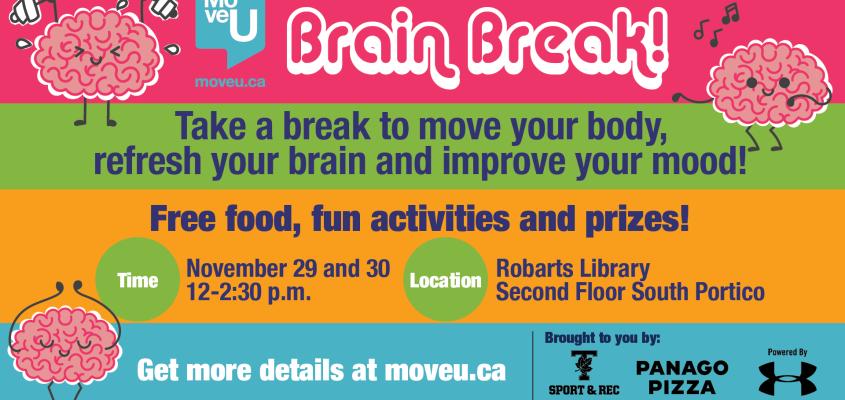 2nd Floor, South Portico
Robarts Library

Tired of studying? Hungry? Refuel at Brain Break!
Join the MoveU crew at Robarts Library in the south portico on the second floor on November 29 and 30!
Find us there from 12-2:30 p.m. each day.
In exchange for a little movement to refresh your brain, get some FREE pizza sponsored by Panago and earn raffle tickets to enter into our exercise raffle to win Under Armour prizes and more!