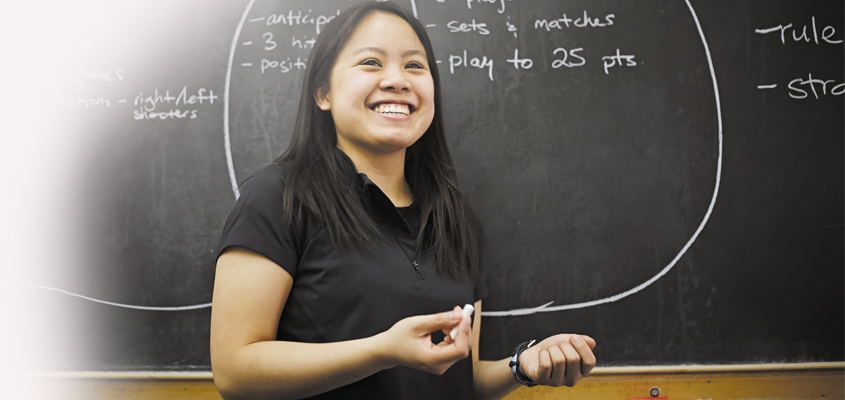 Open to the public
Open to U of T community
Open to U of T students
Learn through experience
Join us on October 21 for an interactive information session about our Bachelor of Kinesiology program, as part of the University of Toronto's Fall Campus Week. 
The Bachelor of Kinesiology (BKin) degree program gives students the opportunity to acquire the knowledge and skills they need to be leaders in this growing field.
Our unique multidisciplinary program combines theory and practice across the curriculum, providing a plethora of hands-on learning experiences in practice based courses, labs, tutorials, and through engagement with the greater community.