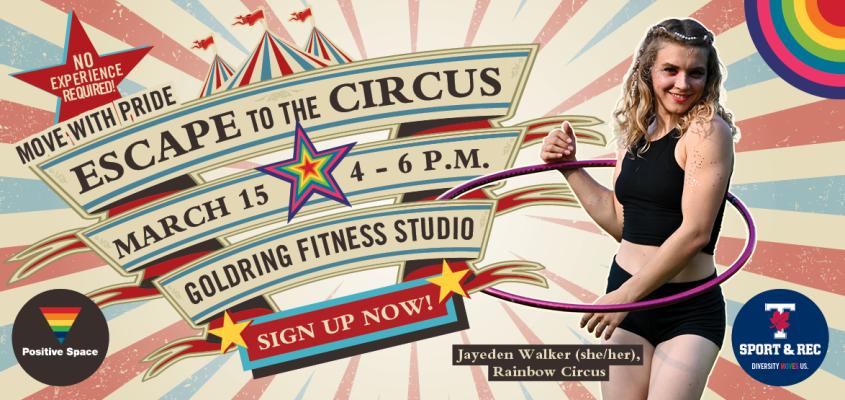 Join us for a LGBTQ2S+ focused, beginner-friendly circus workshop as a part of our Move with Pride event series!
About the Instructor: Jayeden Walker (she/her) is a queer neurodivergent circus artist and coach. As an artist, she creates contemporary circus works, exploring gender, disability, and queerness with a focus on celebrating joy and imagining a more liberated future. As a circus coach, Jayeden aims to create inclusive, trauma-informed movement spaces that are disability informed and center the needs of Queer and Trans folks. She is the founder of Rainbow Circus, a social circus initiative that works with Queer and Trans youth. 
 
About the Workshop: Suitable for those with no or some circus experience this workshop will explore ground-based circus disciplines and expressive movement using props like juggling balls, spinning plates, hula hoops, and more! With inclusivity at the forefront, this workshop aims to show that circus is for every body and human who wants to try it, with a specific focus on creating a disability-informed, body celebratory, space that supports LGBTQ2S+ folks. 
This workshop will run for 1.5 hours, with an additional half hour at the end for questions and socialization. 
This workshop is a Queer and neurodivergent-led movement space that's inclusive to folks with and without disabilities and that people are welcome to participate seated or standing based on what suits their needs.
For this workshop, verbal instruction will be taking place. ASL interpretation may be avaliable by request only. To request ASL interpretation, please contact edib.sportandrec@utoronto.ca.  
Participants are welcome to reach out to edib.sportandrec@utoronto.ca with access needs and wants before the workshop, or ask on the day of.
Photo of the space: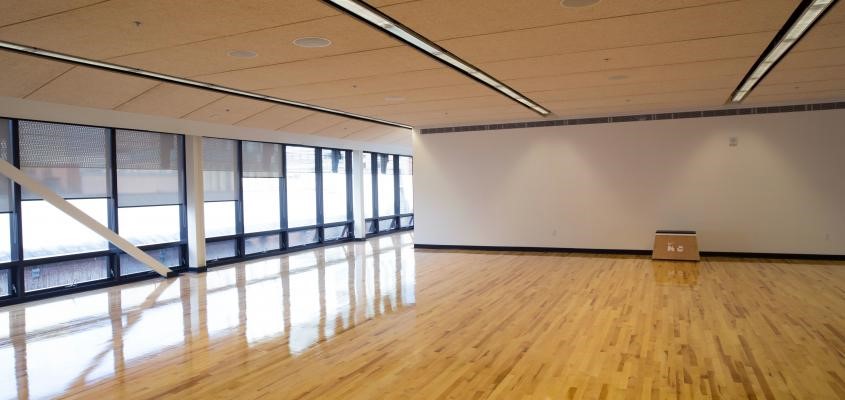 Elevator or stair access
Binary and all genders change-spaces, washrooms, and lockers on 2nd floor
Scan current TCard/membership for entry on main floor
Lit via natural light and overhead bulbs
Small lip through manual double doors to enter studio (doors can be propped open)
Mono-level water fountain and refill station available
Low-scent policy in effect
Ambient gym noises, adjustable in-room music system
Service animals welcome
Textual signage and staff onsite to assist with building navigation
Temporary seating available through advance request