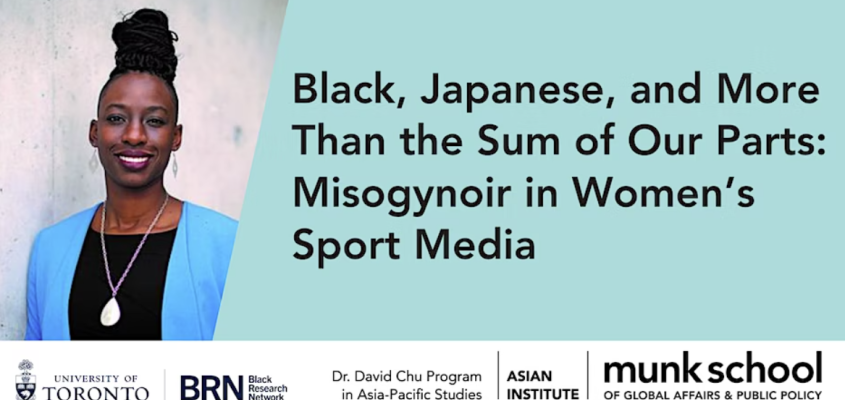 Open to All KPE Students
Open to KPE Graduate
Open to KPE Undergraduate
The Dr. David Chu Program in Asia-Pacific Studies and the Black Research Network present:
Black, Japanese, and More Than the Sum of Our Parts: Misogynoir in Women's Sport Media
Join Dr. Janelle Joseph on February 1, 2023 at the Munk School for a discussion on misogynoir in women's sport media.
Overt and subtle misogynoir (anti-Black misogyny) pervade sport and sport media, as women in the Black diaspora are rarely in control of sporting regulations or their media representations. One recourse racialized athletes have at their disposal, however, is active resistance.
After Osaka's historic win at the 2018 US Open, narratives of her Japanese nationality and Asian identity became the story that rendered her Blackness invisible, and enabled her to be read against her opponent Serena Williams. Osaka's use of information and communication technologies (ICTs), including social media, disrupted racist dominant narratives, and provided counternarratives that reveal her, and other mixed-race sportswomen to be more that the sum of our parts. Osaka's identities align with Blackness as a political and racial category and position her Japaneseness part of the Haitian jaspora (diaspora).
The presentation will provide a textual analysis of the intolerable misogynoir aimed at tennis professional Naomi Osaka, and key moments in her media (mis)representations.