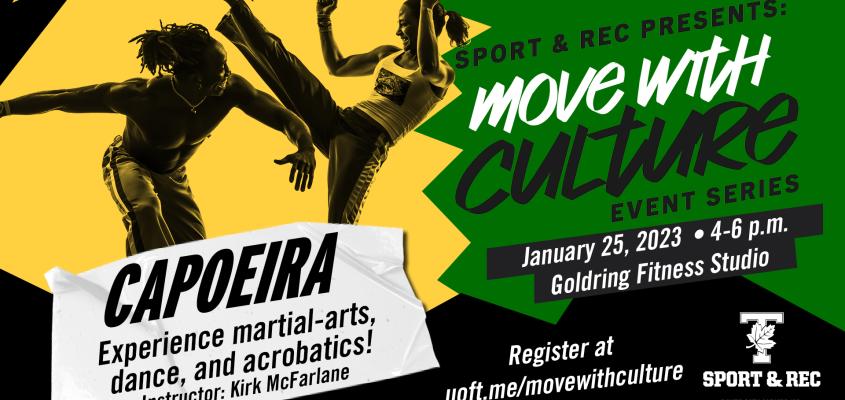 Open to U of T community
Open to U of T students
This beginner friendly Capoeira workshop combines martial arts, dance, rhythm and culture!
In the 16th century, enslaved Africans in Brazil disguised Capoeira as a dance in order to hide combat and self-defence training among the slave population. Contra Mestre Falcao - Kirk McFarlane will introduce you to this traditional Afro-Brazilian movement, and challenge your body in new ways - focusing on strength, coordination, flexibly and endurance.
Want to learn more? Register for the workshop and experience Capoeira yourself!
If you require accommodation(s) in order to participate, please e-mail sportandrec@utoronto.ca to make appropriate arrangements.