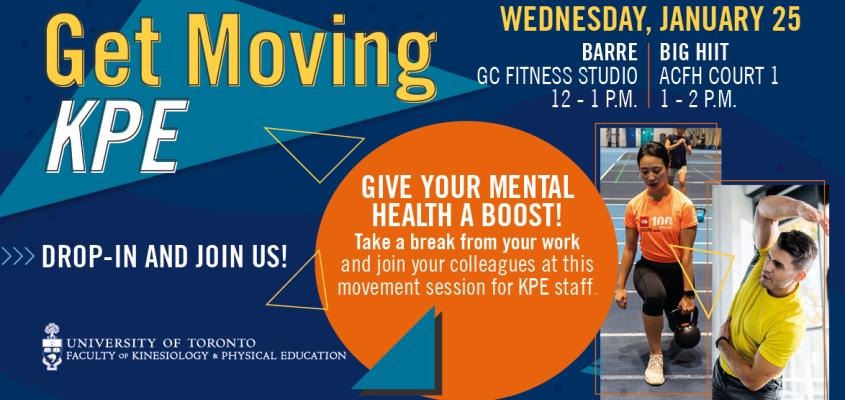 Goldring Fitness Studio
Athletic Centre Field House
Join us on January 25 and get moving, KPE!
Movement, through physical activity, play or sport, is essential to the health of individuals – and that includes mental health. While mental health can be complex and require multiple approaches for wellness, the role of physical activity in reducing symptoms of anxiety and depression is well-documented, with contributions from researchers across U of T, including the Faculty of Kinesiology and Physical Education (KPE).
On January 25, all KPE appointed and casual staff and faculty members are invited to give their mental health a boost with a movement break organized exclusively for KPE staff!
Drop in to attend:
BARRE
BIG HIIT

12 - 1 p.m.

Goldring Fitness Studio

1 - 2 p.m.

Athletic Centre, Bruce Kidd Field House, Court 1
Let's get moving!