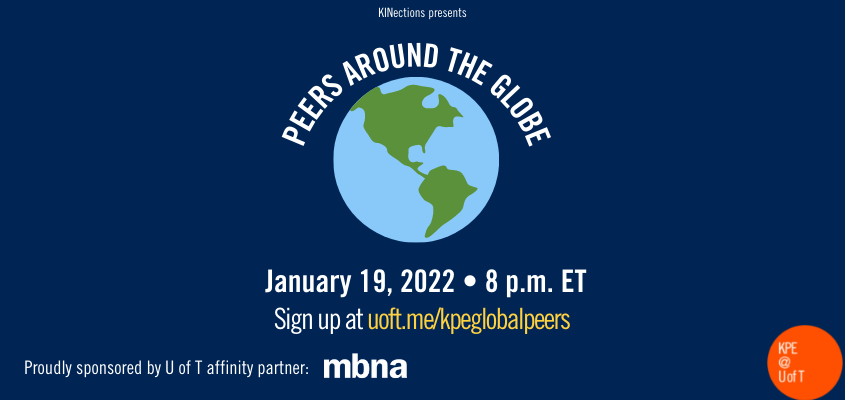 New to Canada or the U of T campus?  Learn from the experience of your international student peers on January 19 from 8 – 9 p.m. ET. Senior and grad students from KPE will share their tips and tricks and answer your questions about life in Toronto in this virtual session. Find out about preparing for winter, how to navigate the TTC, housing tips, course selection and other topics. This session is designed for international students new to Toronto, but all KPE undergrads and graduate students are welcome.
Register for Peers Around the Globe
---
This event is brought to you by KINections' Mentorship pillar. The KINections program is proudly sponsored by U of T affinity partner, mbna.