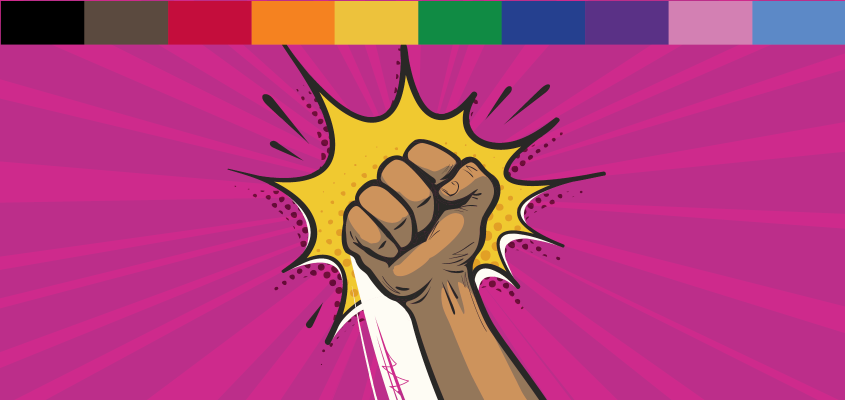 Open to All KPE Students
Open to U of T community
Open to U of T students
"Give 'em the ole' one-two!"
Join River "The Fox" Tucker to learn the philosophies of hitting and self-defense, how to throw a punch, hook, uppercut and more. This workshop will also include some fun boxing footwork and strategy!
This is an LGBTQ2S+ focused, all levels, boxing workshop.
A Zoom link will be emailed to participants the day before the workshop.
River "The Fox" Tucker is the founder of Queer Box Camp Vancouver, and has been boxing professionally since 2010. Not only does River teach boxing, but they are an international, national, and regional boxing champion. More about River "The Fox" Tucker can be found at their website.
If you have any questions or require accommodation(s) due to disability, please contact diversityandequity.kpe@utoronto.ca to make arrangements.