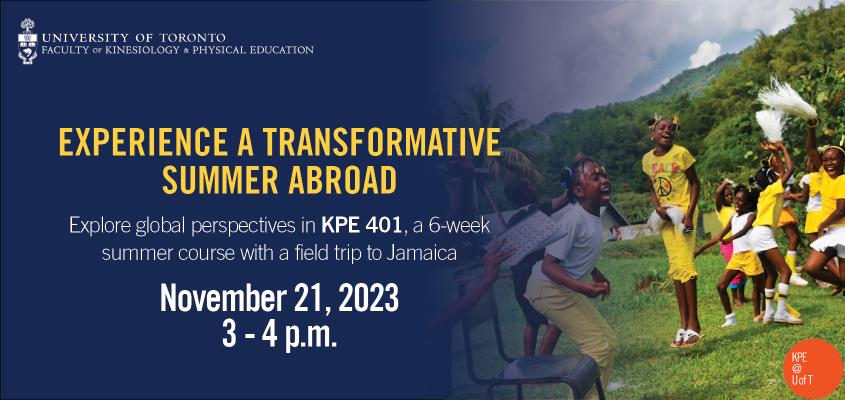 Open to KPE Undergraduate
Transform your understanding of sport as a tool for international development in KPE 401, a 6-week summer course with a field trip to Jamaica!
Attend the in-person info session being held on November 21 from 3 - 4 p.m. to learn more about the course and how to apply. 
KPE 401 examines—theoretically, empirically, and critically—the development through sport / sport for development and peace (DTS / SDP) movement, diving into the social and political issues at play. The course starts with lectures in Toronto and includes 2 weeks of fieldwork in Jamaica, offered in the summer term.