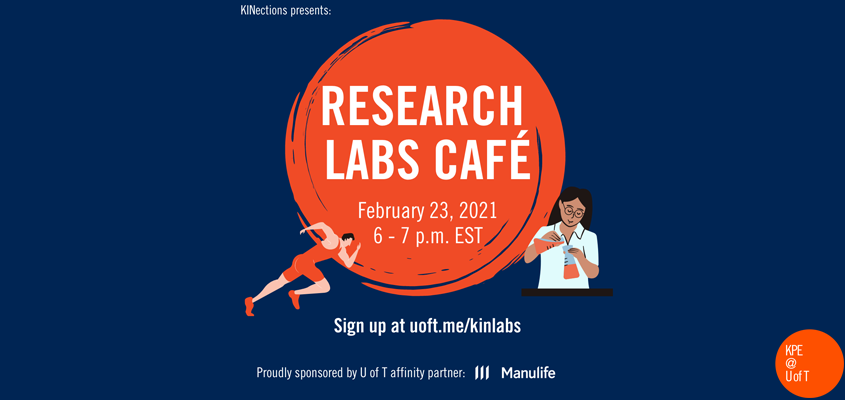 Open to KPE Undergraduate
Looking to get involved in research as a kinesiology student? Join the Research Labs Café on February 23 at 6 p.m. ET.
Learn about the many labs at KPE conducting cutting-edge research and find out what goes on behind the scenes. Network with graduate student researchers, ask questions, and find out how you can get involved!