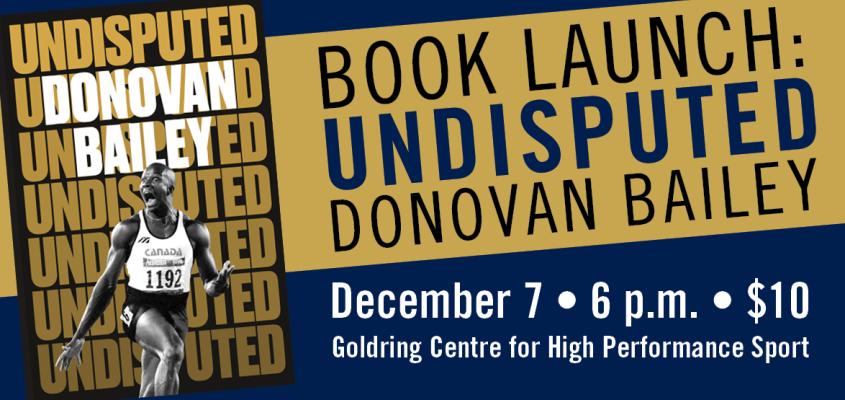 Open to All KPE Students
Open to Alumni
Open to the public
Open to U of T community
Open to U of T students
Join us as we celebrate Canadian sprinting legend Donovan Bailey and the launch of his memoir, Undisputed. Featuring a discussion moderated by Kayla Grey (TSN Sports Anchor, Toronto Raptors Sideline Reporter, and Host & Executive Producer of The Shift), Mr. Bailey will touch on Olympic glory, the value of mentorship and the courage to champion your own excellence.
This event will take place in-person on December 7 at the Goldring Centre for High Performance Sport at the University of Toronto. Doors will open at 6 p.m. for a mix-and-mingle session, followed by the featured discussion between Donovan Bailey and Kayla Grey.
After the discussion, Donovan Bailey will be available to sign copies of his book. Copies of "Undisputed" will be available for purchase at the event while quantities last.
Complimentary hors d'oeuvres will be available, along with a cash bar.
Proceeds from ticket sales will be donated to the University of Toronto's Indigenous and Black Student-Athlete Athletic Bursary. Additional donations to this scholarship are welcome and a tax receipt will be provided for all gifts $20 and above.
Speakers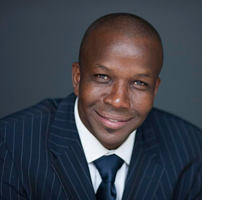 DONOVAN BAILEY is a global sports legend. Named Sprinter of the Decade (1990s) by Track and Field, he is the first man to be 100-metre world champion, Olympic champion and world record holder at the same time. His indoor 50-metre world record still stands. Bailey is also the only person to be inducted into Canada's Sports Hall of Fame twice. Since retirement from athletics in 2001, he has worked as a commentator for CBC, CTV and Eurosport. A lifelong entrepreneur and philanthropist, he now serves as a board advisor for several companies and is involved with and supports many charitable associations.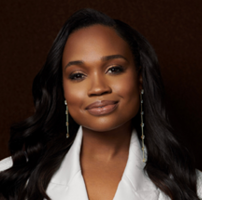 KAYLA GREY , is an award winning storyteller, personality, entrepreneur and as recognized in 2022 by the Canadian Screen Academy a changemaker in the Canadian media landscape. Grey is the co-executive producer of The Shift with Kayla Grey, and reports courtside for TSN's live coverage of the Toronto Raptors. She became the first Black woman to host a flagship sports highlight show in Canada when she made her debut on SportsCentre in 2018. The Scarborough native has become highly decorated for her work and impact on broadcasting in Canada. In 2021, she was recognized by Women of Influence as one of the Top 25 Women of Influence in Canada, and in 2022 received the Change Maker Award from the Academy of Canadian Cinema & Television. That same year she was honoured with The Jahmil French award for Rising Star in Canadian media at the inaugural Legacy Awards. Today Kayla continues her work as a creative through multifaceted intersectional ways that live on traditional platforms , social media and through way of production behind the scenes with her company Kayla Grey Media Inc.
---
This event is presented in partnership with Random House Canada.