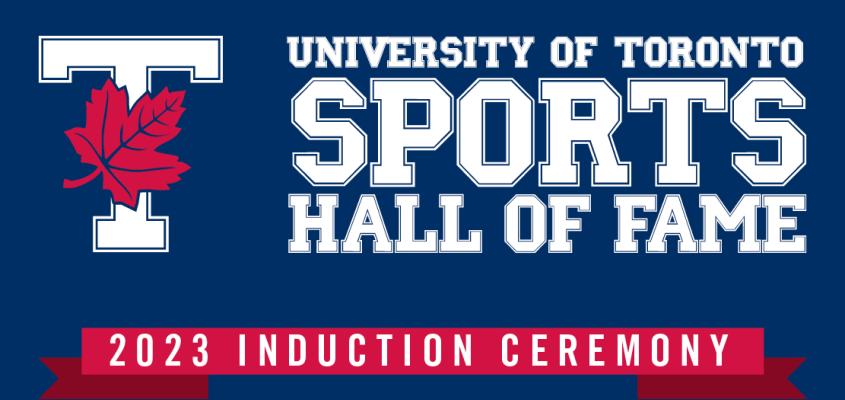 By Invitation
Open to Alumni
Open to U of T community
The Sports Hall of Fame honours U of T's greatest athletes, teams and builders. It was established in 1987 as part of an ongoing effort to preserve and display the records relating to the outstanding historical tradition of athletic, academic and community leadership fostered by the University of Toronto.
---
We are pleased to announce that registration for the 2023 University of Toronto Sport Hall of Fame ceremony is now open. We look forward to seeing you on Thursday, May 25 at 6 PM.  
---
The Sports Hall of Fame is administered by the Faculty of Kinesiology and Physical Education with the assistance of the T-Holders' Association. Inductees are selected annually by the Hall of Fame Selection Committee.
The U of T Sports Hall of Fame annual induction ceremony and the production of this display are made possible by the generous support of our donors. The Hall of Fame also acknowledges Helen Gurney who made the permanent display possible with a lead donation. She also played a crucial role in the establishment of the Hall of Fame in 1987. The permanent Hall of Fame display is located in the A. Gordon Stollery Atrium of the Goldring Centre for High Performance Sport, located at 100 Devonshire Place.
To learn more, visit halloffame.utoronto.ca.