05/07/2018
Elaine Evans
Despite the well documented health benefits of physical activity participation, young people diagnosed with autism spectrum disorder (ASD) are less likely to be physically active compared to their age-related peers, and increasingly become even less active during adolescence in both scholastic and community contexts. KPE Grad Patrick Jachyra, currently a PhD candidate at the University of Toronto, is investigating why.
Patrick Jachyra was training to become a Health and Physical Education teacher in U of T's Faculty of Kinesiology and Physical Education department when he noticed that the youth in his classes who had been diagnosed with Autism Spectrum Disorder (ASD) were often relegated to the sidelines. He knew he had to figure out why. "When I turned to the literature, the research was limited," he said, "and as a result, I decided to contribute to the field by conducting this research."
Patrick's research confirmed what he had initially observed; young people diagnosed with Autism Spectrum Disorder (ASD) are less likely to be physically active than their age related peers. This sedentary behaviour can have a negative impact on their psycho-social development and well-being. It can also increase their future risk for developing chronic conditions such as cardiovascular disease, obesity, anxiety, and depression. Through his research, Patrick hopes to find ways to increase their activity levels and therefore mitigate these potential health challenges.
His research uncovered one particular barrier to physical activity that surprised him: bullying. "It was difficult to find out that these negative experiences often dissuaded them from physical activity altogether," he said. He was also surprised (and pleased) to learn that when physical activity is practiced in a safe environment, it can be an escape from the mundane and highly routinized lives that some individuals with ASD experience. "For some, physical activity allowed them to feel free and liberated from some of the challenges they experience in understanding and navigating the social world," he added. Patrick is hoping that his research can help to make uninhibited athletic participation a reality for all young people with ASD. He believes that the key to positive change is to train individuals in the community about ASD so that they are better equipped to help young people with ASD access the physical activities they require to enhance their physical and mental well-being.
Not surprisingly, Patrick's work in the field of ASD has garnered attention. He was recently awarded the 2018 Doctoral Award at the 2018 Autism Scholars Awards- the only award at the doctoral level for the entire province of Ontario "I was both in a state of shock but also delighted," Patrick says about receiving the call. "Receiving this award provides me with further inspiration to continue to work to ameliorate the lives of young people with ASD."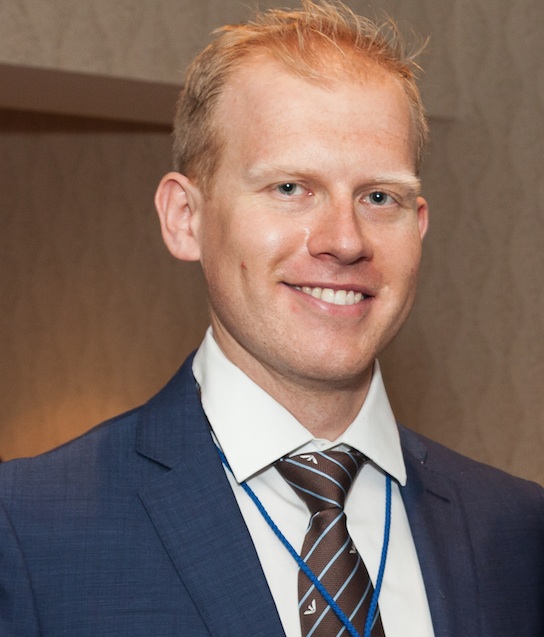 Giving back to the community has always been important to Patrick. During the six years he was at KPE, he was involved in research and student leadership, he won the KPE Alumni Shield award and he played on the Varsity Blues baseball team. In the fall of 2017, Patrick taught an adapted physical activity class for KPE students. He acted as assistant coach for the Varsity Blues team, where he also assisted with player development, helping them to manage the dual role of being students and athletes. He has also been busy mentoring the next generation of clinicians and researchers at KPE. In this role, he provides guidance to those who are conducting their undergraduate research and counsels students on career options following graduation from KPE.
What's next for Patrick? He is a PhD candidate in the Rehabilitation Sciences Institute at the University of Toronto and the Bloorview Research Institute at Holland Bloorview Kids Rehabilitation Hospital. After the defence of his doctoral research, Patrick will be completing post-doctoral training on how to enhance the physical and mental health needs of children and youth diagnosed with ASD.