08/03/2023
Jelena Damjanovic
When Natasha Lam was in middle school, she went through a phase of watching cake decorating shows whenever she had free time. 
"One of my biggest inspirations was Yolanda Gampp, the founder of How To Cake It," says Lam, now an undergraduate student of kinesiology at the University of Toronto. 
 
Lam learned from watching bakers work under pressure to meet challenging demands and applied those skills to operate her own cake business called Nateau.
"At the beginning, I was baking for family gatherings," she says. "As my goods improved, I began receiving requests for birthdays and other celebrations."
Eventually, she decided to take a risk and start selling, to see where it would go. 
"Fortunately, sales were successful and I started prioritizing the business, rebranding and investing in business cards and specialized packaging," says Lam. "Now Nateau sells cakes, macarons, and cupcakes – and I've started working on other items for the future."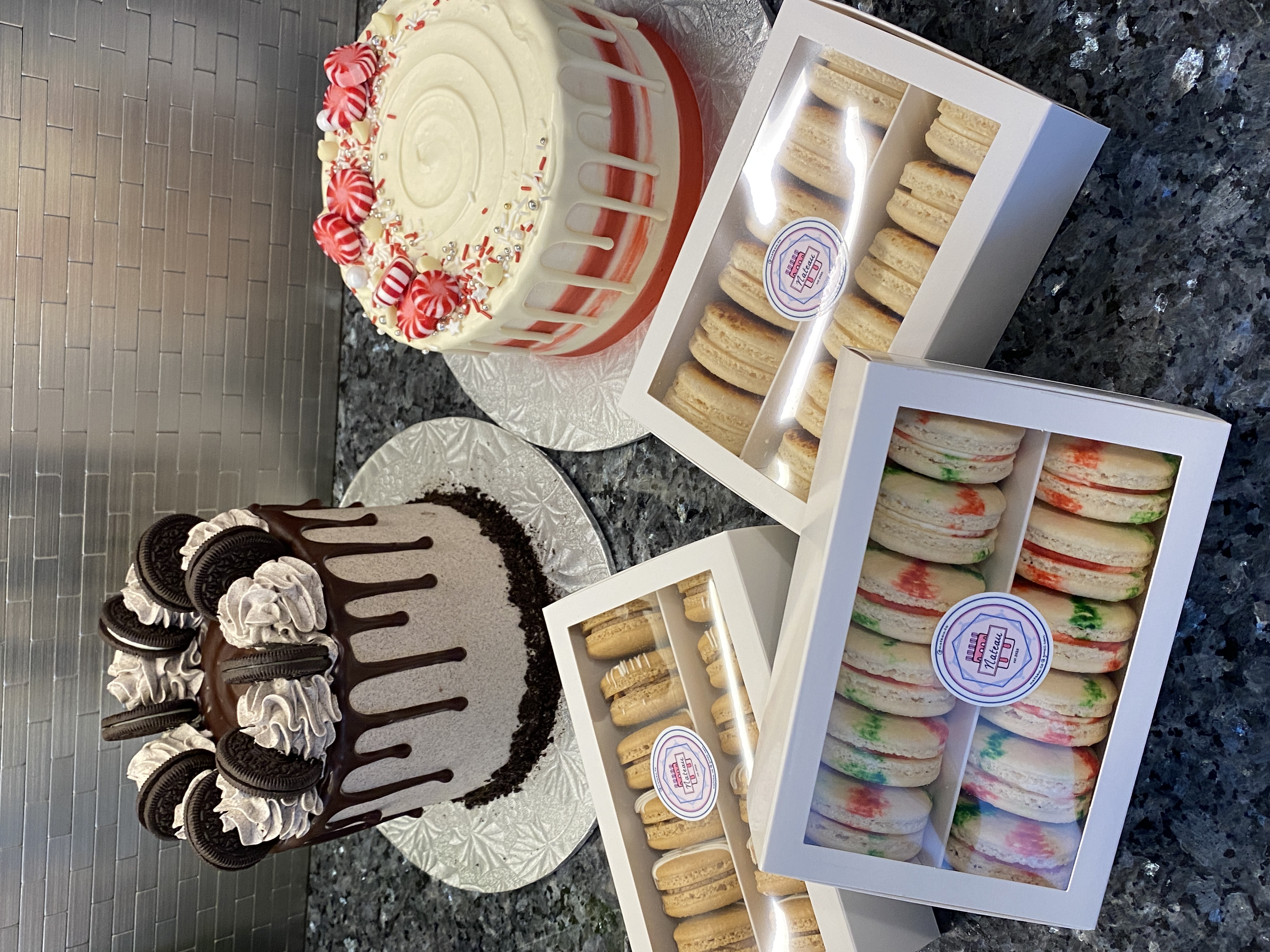 An image of cakes and macaroons from Nateu, a cake business run by KPE undergraduate student Natasha Lam
While Lam drew her inspiration from cake decorating shows and TV bake-offs, her aunt, who is a professional baker, served as another source of inspiration.
"She guided me through pricing, customer relations and recognizing the value of my products," says Lam. "My goods are baked from scratch, baked to order and baked with quality." 
So, how did a talented baker decide to go into kinesiology at U of T?
Lam says she applied and got accepted into a joint program between the University of Ottawa and Le Cordon Bleu, a culinary school based in Paris, France, right after high school, but she decided to pursue an education in kinesiology first. 
"I've always enjoyed exercising and sport – and my studies in kinesiology have been helping me learn many useful things, including how to properly supplement my training with nutrition, another interest of mine," she says.
"We just had a course on personal health with Associate Professor Doug Richards, who taught us all about protein supplementation during different stages of exercise – pre, during and post – and for different types of exercise – from endurance to strength training."
Lam used that knowledge to make protein bars that help supplement her training. [See recipe below.]
During the school year, Lam slows down her cake business, taking only a couple of orders here and there in order to focus on her studies, but when school is out – during Reading Week or over the summer, for example – she ramps it up again, promoting it on her Instagram account. 
"I'm so grateful for my family's support," says Lam of the balancing act between school work and running a business. "They're my biggest cheerleaders." 
Natasha Lam's recipe for crunchy protein bars: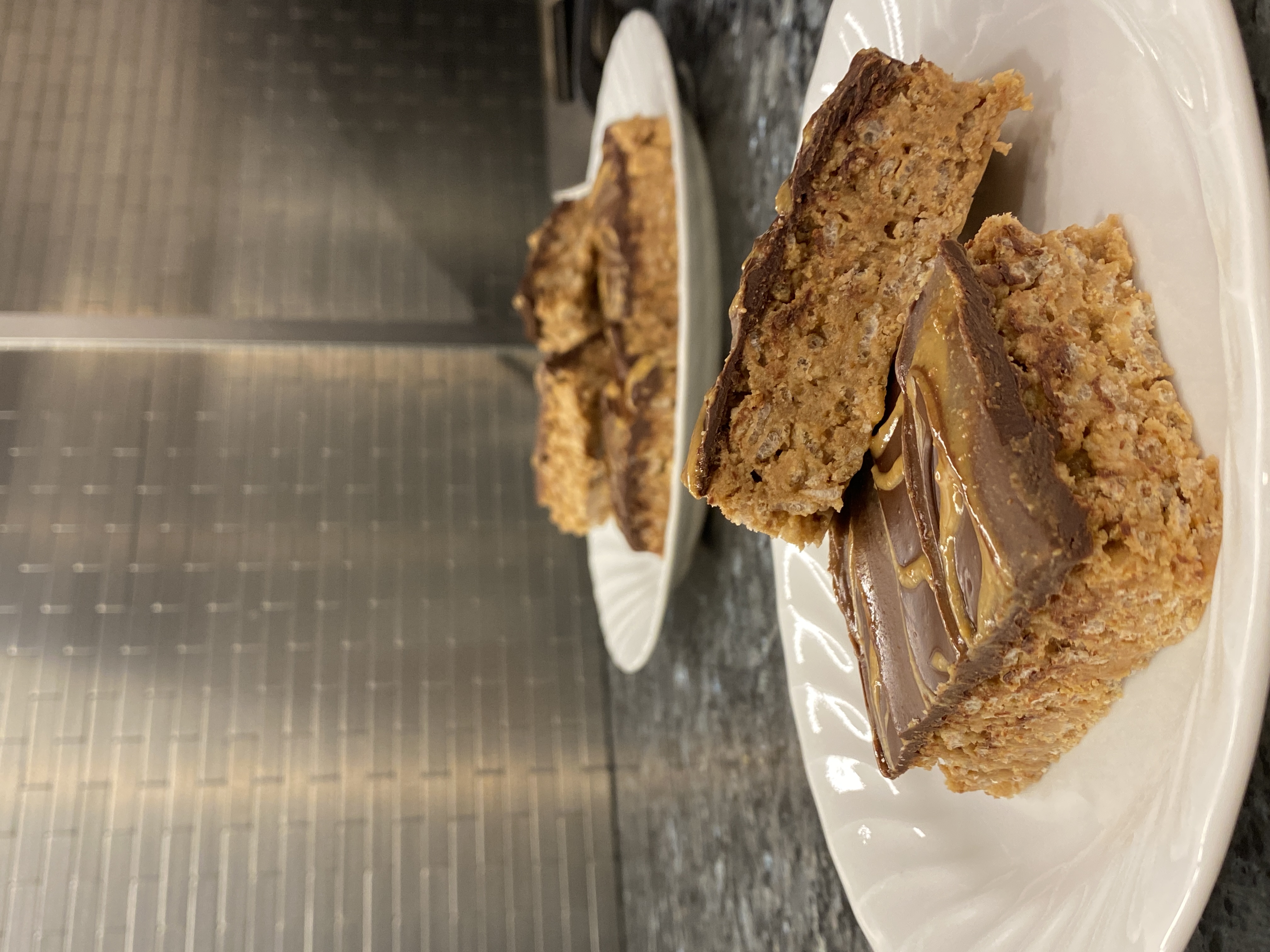 Servings: 6
Time: 15 mins
Ingredients:
•    Protein base
o    2 cups rice cereal
o    ½ cup smooth nut butter (ex. almond/peanut butter)
o    ½ cup sticky sweetener (ex. maple syrup, honey)
o    2 scoops protein powder of choice
•    Topping 
o    ½ cup chocolate chips (melted)
o    Spoonful of peanut butter
1.    Heat and mix nut butter and sticky sweetener until combined.
2.    Add in rice cereal and protein powder and mix well. 
3.    Spread melted chocolate and peanut butter over protein base.
4.    Refrigerate and cut into even bars.