29/07/2019
Jelena Damjanovic
On Sunday, the Faculty of Kinesiology and Physical Education welcomed LGBTQ+ newcomers and refugees to the Varsity Centre for The 519's annual Sports Day, an event that aims to foster community through sport and recreation in a safe, welcoming and inclusive environment.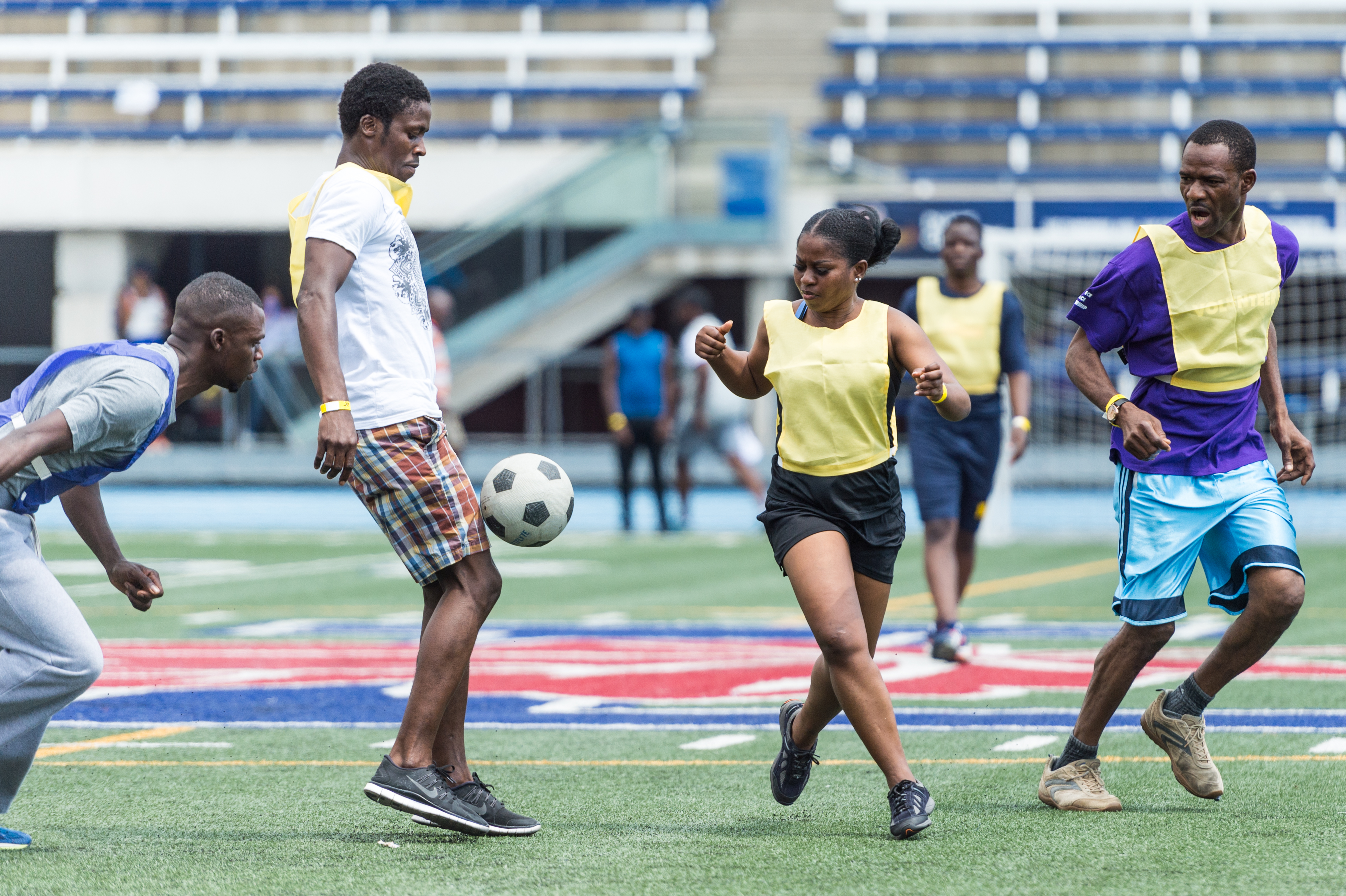 "For many LGBTQ+ newcomers and refugees in Canada, the resettlement process can be a very challenging experience," says Robin Waley, assistant manager of co-curricular diversity & equity programs at KPE. "It's difficult to prove your sexual orientation or gender identity and the systemic homophobia and transphobia in the settlement system multiply the barriers these folks already face as newcomers to Canada. "
 
The Sports Day for LGBTQ+ newcomers and refugees event is a culmination of the ongoing Fuel Program – a free all levels sport and recreation program for LGBTQ+ refugees and newcomers offered by The 519 in collaboration with KPE and Hart House. The 519 is a city agency and registered charity serving LGBTQ2S+ communities.
In addition to Sunday's event, KPE engages with the Fuel Program through participatory action research initiatives and provision of access to many of its equity focused physical activity programs such as the trans-positive swim and Black excellence ball. 
"It's important for LGBTQ2S+ youth, refugees and newcomers to have access to physical activity spaces that are safe and free from discrimination," says Waley. "This partnership helps foster this inclusivity and hopefully inspires members from the community to pursue post-secondary education by encouraging a sense of community and belonging."