13/10/2021
alyson
U of T startup Rhea Health Inc. announced the launch of its digital rehabilitation platform, Active Recovery™, which uses personalized, evidence-based movements to treat brain health conditions.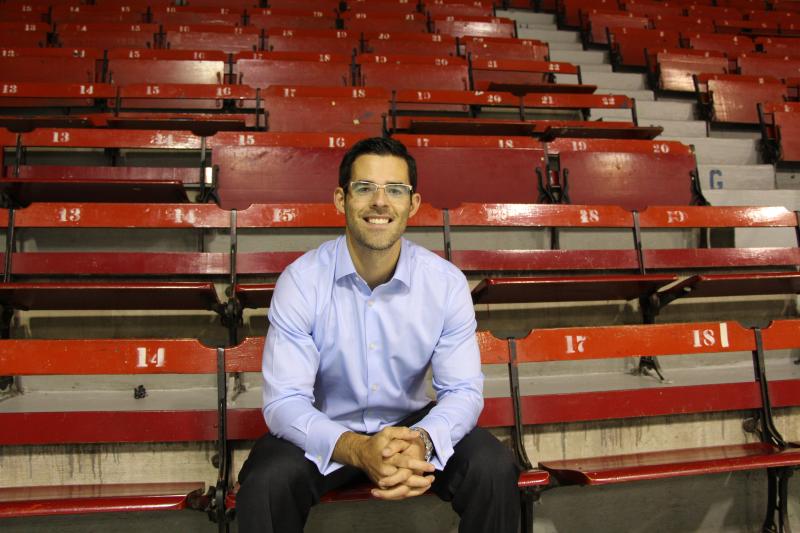 Michael Hutchison, associate professor at KPE and director of the MacIntosh Clinic concussion program, is the founder of Rhea
The company also announced it has raised seed funding led by Thought, a Toronto-based family office of investors focused on funding companies with great business models that are designed to enact social change, alongside participation from other investors in the sports and healthcare areas.
Rhea will initially target concussion rehabilitation, with other brain health areas to follow. Rhea, spun out of the University of Toronto in June 2020, was founded by Michael Hutchison, associate professor at the Faculty of  Kinesiology and Physical Education and director of the concussion program at the MacIntosh Sport Medicine Clinic.
Working in collaboration with a number of leaders in brain health, including David Lawrence, interim medical director at the MacIntosh Clinic and lead team physician of the Toronto Blue Jays, Hutchison has published pioneering studies showing an active approach to concussion rehabilitation optimizes recovery.
"We're pleased with the support we've had from Thought and our other investors. These funds will enhance our ability to bring Rhea's active approach into the hands of patients and clinicians to address a significant void in concussion rehabilitation. The funding also allows us to develop and expand into the mental health area." said Hutchison.
Rhea is based on close to a decade of research and clinic experience in active rehabilitation and movement science, combined with the principles of education and support. Because the platform is fully digital, Rhea offers a new, enhanced level of access for concussion sufferers on a mobile device or computer. Lawrence added, "Currently, there is a gap in concussion recovery and Rhea's digital platform helps to address it. Individuals and healthcare professionals now have easy access to evidence-based active recovery strategies and insights from a range of healthcare professionals."
"We recognized the unique approach to brain health and concussion recovery that Rhea developed and the opportunity to help those who need it get affordable, leading-edge care where it wasn't available before. We're excited to work with the team as they move the platform forward," said Srin Sridharan of Thought.
Rhea is being commercialized through professional and amateur sports teams, schools and community organizations, insurance and healthcare channels. It provides expert support for individuals suffering from concussions and other brain health conditions. Rhea is the only fully digital platform to offer an evidence-based movement program that is tailored to a patient's symptoms and needs, tracks progress and optimizes the program throughout recovery. Rhea's Active Recovery approach was developed by leading concussion experts from the University of Toronto's Faculty of Kinesiology and Physical Education and the David L. MacIntosh Sport Medicine Clinic. Rhea has been supported by Thought, University of Toronto Innovations & Partnerships Office and UTEST, a U of T accelerator.