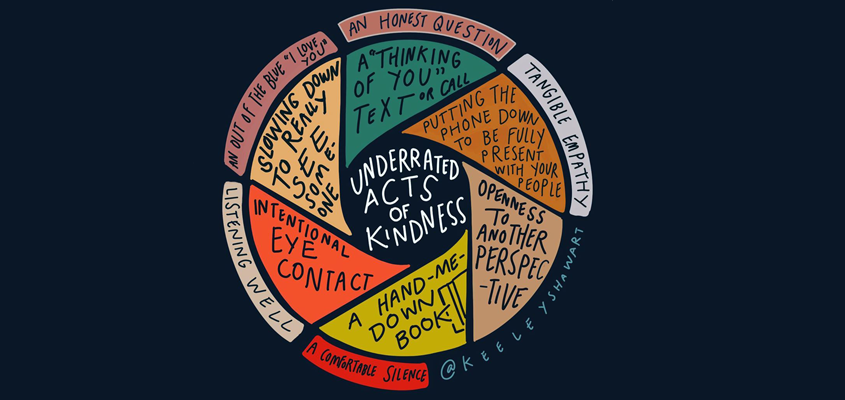 Open to All KPE Students
Open to Alumni
Giving is a way to connect to those around us, create positivity in the world and boost your own mental well-being. So this fall, we challenge our KPE community to give.

Our goal is perform 2,020 acts of everyday kindness during the challenge period. Students, staff, faculty and alumni are all invited to participate in the challenge whether you're on campus or off, at home, or out and about.
Originally scheduled to end on October 11, the challenge period has been extended until December 9, 2020!

How to participate
Perform an act of kindness and let us know about it! Or share an act of kindness that someone did for you.
Submit your act of kindness anonymously through our online form. You can also send a photo and/or note to kinections@utoronto.ca to share your act of kindness.
Or if you're on Instagram, tag @uoftkpe, @kpeuauoft or @kpegsuoft and use the hashtag #kpekind for your Stories or posts.
We'll keep a running tally and feature different acts on the KPE Instagram throughout the challenge. When we meet our goal, we'll share a little something special with the community!