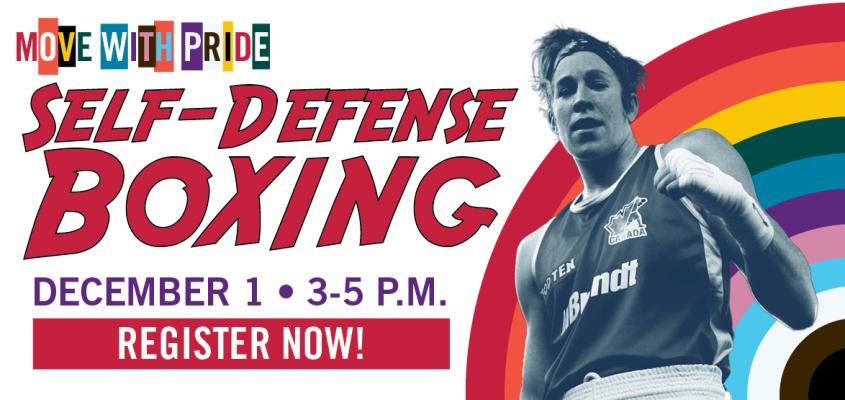 Move with Pride: Self-Defense Boxing Workshop
Members of the 2SLGBTQ+ community are invited to join this focused, non-contact, self defense workshop for all levels!
Learn the philosophies of hitting and self-defense, how to throw a punch, and some fun boxing footwork and strategy from two passionate advocates for the rights of trans and non binary members in sports: Retired Canadian national boxer, Ali Greey, and founder of the first women-owned, trans-positive boxing gym, Savoy Howe.
Bring indoor running shoes, comfortable clothing for movement, and a good sense of humor. Open only to 2SLGBTQ+ students.
If you require accommodation(s) in order to participate, please e-mail sportandrec@utoronto.ca to make appropriate arrangements. For any questions email edib.sportandrec@utoronto.ca.