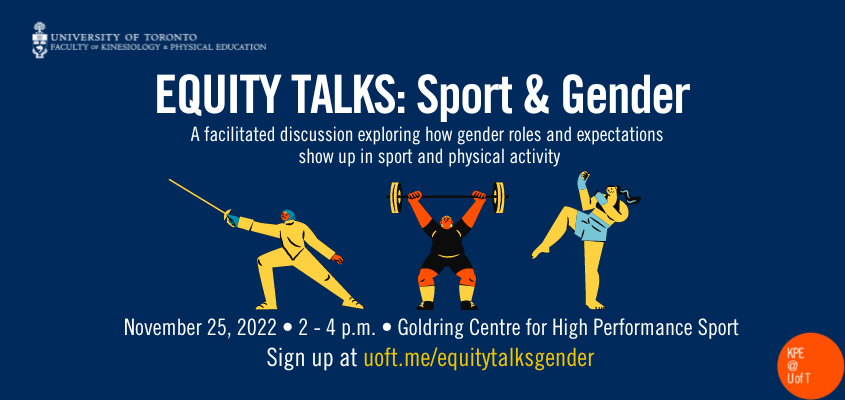 Open to All KPE Students
Open to KPE Undergraduate
Sport and physical activity are often strictly gendered spaces. What are the origins of gendered sports and how do sports reinforce gender roles?
In this workshop offered by the Office of the Registrar and Student Services and facilitated by KPE's Equity Engagement & Student Advisor, Bachelor of Kinesiology (BKin) students are invited to join in a discussion about sport and gender. Topics of discussion will include:
How do practices in sport serve to reinforce gender roles? When do they challenge them? 
What purpose does gendered physical activity serve?  
How can more inclusive sporting practices be created?