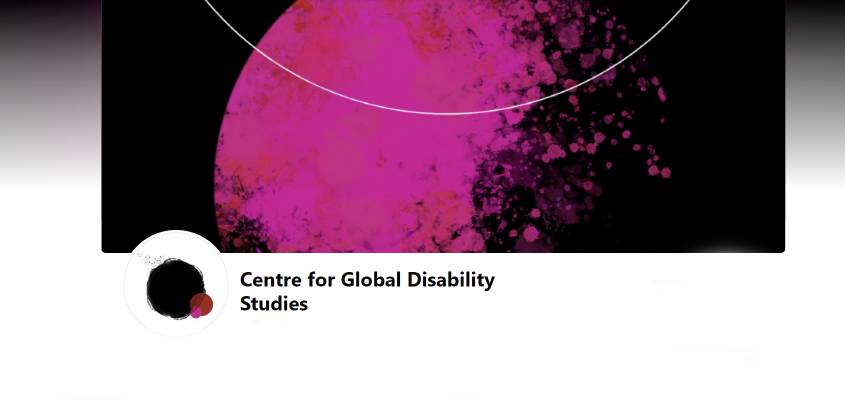 Open to All KPE Students
Open to KPE Graduate
Open to KPE Undergraduate
The Centre for Global Disability Studies at the University of Toronto Scarborough is pleased to announce the third and final event of the 2023 Critical Conversations series.
This annual series brings together scholars, activists, and researchers to discuss timely issues that impact global disability justice and seeks to uphold CGDS values of promoting accessibility in academic conversations, building interdisciplinary community, and supporting anti-ableist scholarship and activism that furthers anti-colonial and transnational perspectives.   
Ethnographic approaches to Global Disability Studies: Kinship, Value, and Care

This panel brings together scholars who engage in both disability studies and anthropology, to explore what ethnography can bring to our understanding of key questions in global disability studies. Ethnographic methods and frameworks provide a unique window into disability studies, offering insight into how disability is both constructed in local contexts and caught up in global flows of power. The panelists will discuss the possibilities, compatibilities, and tensions that can arise from this disciplinary intersection, using their own ethnographic writing as a way into these issues. How can we study disability globally without feeding into universalising conceptualisations of disability? How does ethnography allow disability theorists to engage with themes such as kinship, value, and care? And how do we place everyday disability experiences in local and global structures of power?

Panelists: 
Prof. Nilika Mehrotra: Professor at the Centre for the Study of Social Systems, School of Social Sciences, Jawaharlal Nehru University
Prof. Michele Friedner: Associate Professor at the Department of Comparative Human Development, University of Chicago
Vanessa Maloney: PhD candidate at the Department of Anthropology, University of Toronto
 
Moderator:
Hannah Quinn: PhD Candidate at the Department of Anthropology, University of Toronto
ASL interpretation and CART captioning will be provided.  Please submit other access requests or needs in your RSVP form, or contact cgds.utsc.@utoronto.ca with questions.