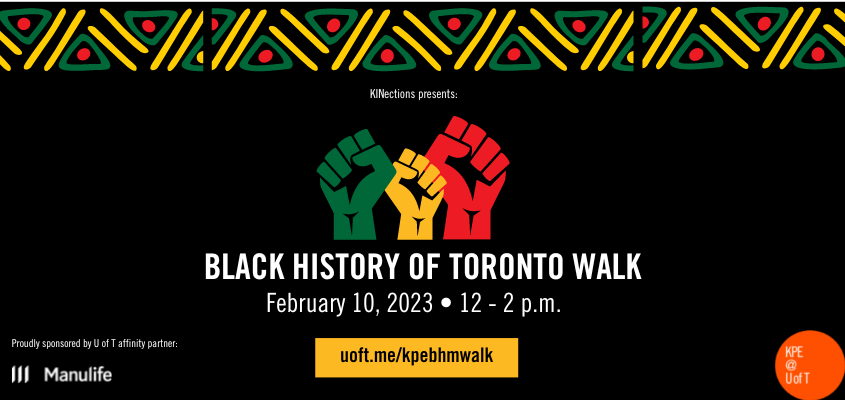 Open to KPE Graduate
Open to KPE Undergraduate
Join your KPE student peers on a campus walk that will highlight the Black culture, history and people of Toronto!
Learn why many Black leaders migrated to Toronto and built the foundations of a strong Black community as you explore homes, churches and cemeteries that played key roles in the Underground Railroad. 
---
This event is brought to you by KINections' Equity, Diversity & Inclusion pillar. The KINections program is proudly sponsored by U of T affinity partner, Manulife.