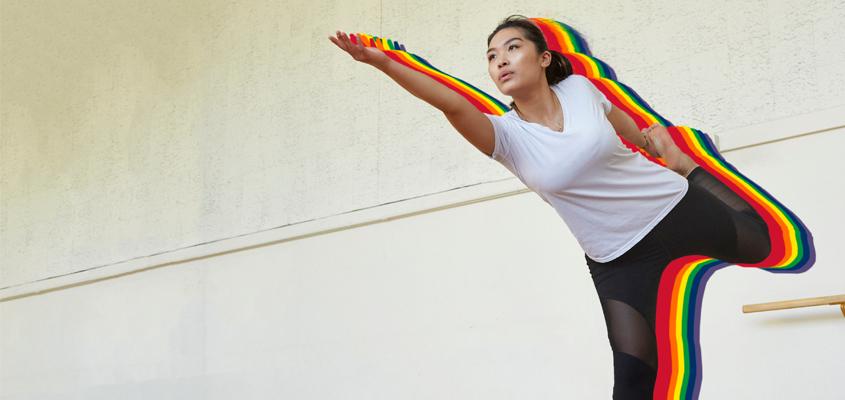 Hart House - Activities Room
7 Hart House Cir, Toronto, ON M5S 3H3
It's January and one of the busiest times of the year. Self-care is important among the hustle and Move with Pride is offering a FREE LGBTQ2S+ body-positive focused yoga and meditation class for students to unwind their bodies and minds. 
This class offers a safe, inclusive and educational space for students interested in learning helpful yoga and meditation techniques. 
It will focus on improving and maintaining participant's physical and mental health. In particular, acknowledging that mental health has a significant impact on the LGBTQ2S+ community. 
Students will leave feeling rejuvenated and refreshed to take on the rest of the Winter term! 
This event is wheelchair accessible, and chair yoga options will be available. We request participants be mindful of wearing scent products.
This event is co-hosted by U of T Sport & Rec and Hart House.
If you have any questions or require accommodation(s) due to disability, please contact diversityandequity.kpe@utoronto.ca to make arrangements.