16/12/2020
Jelena Damjanovic
In a year as unique and challenging as 2020, students at the University of Toronto's Faculty of Kinesiology and Physical Education not only stayed focused on their studies, but found ways to share their knowledge and skills with the community. From starting non profits to advocate for the inclusion of children and youth of all abilities to producing children's web series about COVID-19, meet some of the KPE students who crushed it in 2020.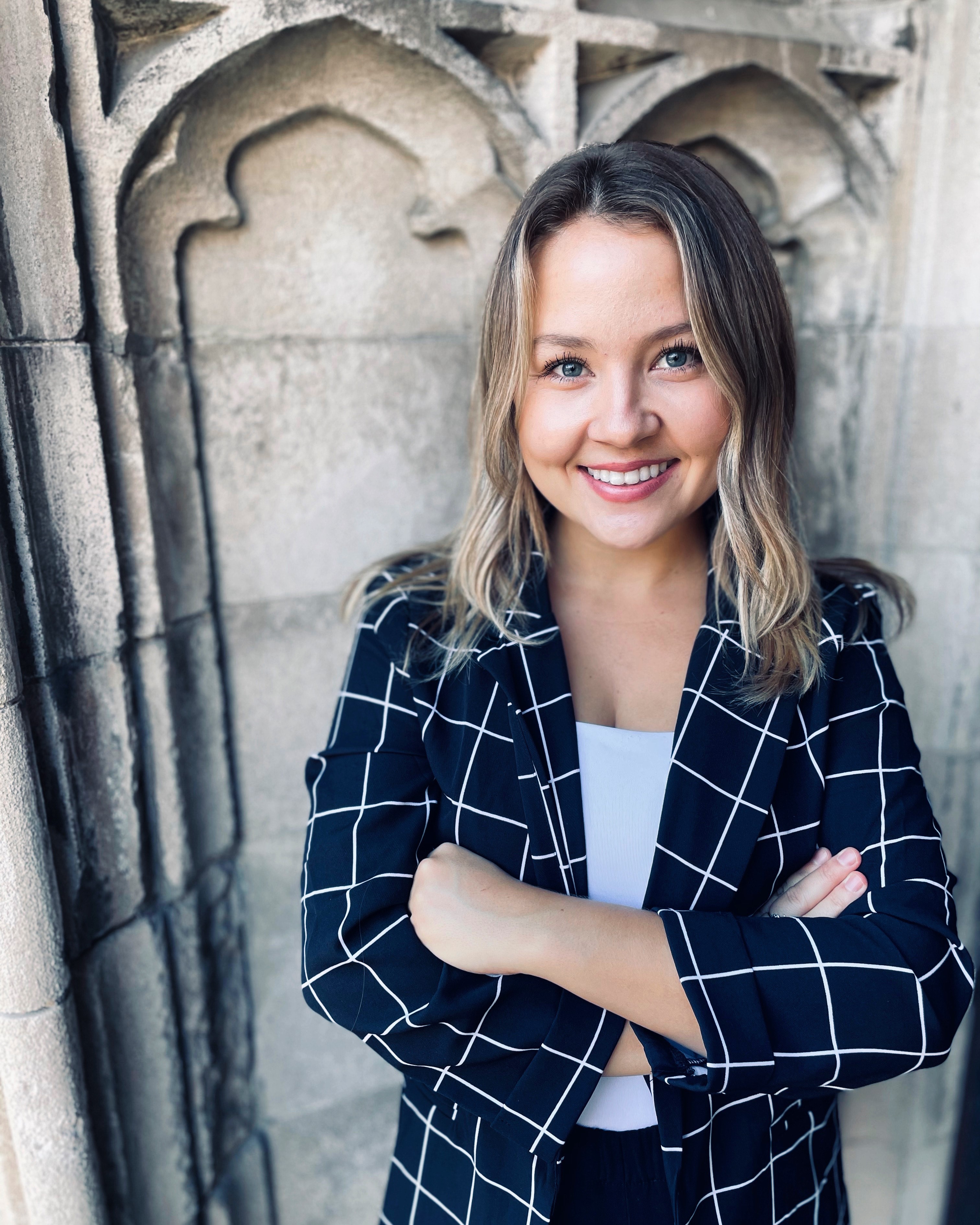 Maeghan James is a second year PhD candidate studying under the supervision of Associate Professor Kelly Arbour-Nicitopoulos. Her research is focused on physical literacy in the early years, specifically intervention strategies that target motor skills and social-emotional learning in preschoolers. 
"Since I was an undergraduate student, I have been working in programs for children with and without disabilities," says James. "Through these experiences, I have been able to see how critical the early years are for development in multiple domains."
In 2020, James spearheaded a not-for-profit organization called Inclusive Communities Canada (ICCan) to advocate for inclusion of children and youth of all abilities in education, community programming and recreation. Since its establishment in September, she and her team have created two webinars and a guide to inclusion for teachers working with students in person and online. They are also working on a junior leaders program and an inclusive playground program that will run in the summer of 2021.
"For many years I had been volunteering with various non-profit organizations and I knew that someday I wanted to start a not-for-profit of my own," says James. "I wanted to find a way to take what I was doing in the lab and apply it in the real world to make an impact on communities."
Outside of school, lab work, being a teaching assistant and running a non-profit, James also babysits for a few families in the Toronto area and she just started a small-batch soap company, called NUDE Co. Soaps, a hobby she picked up during the pandemic and started selling a couple of months ago. 
---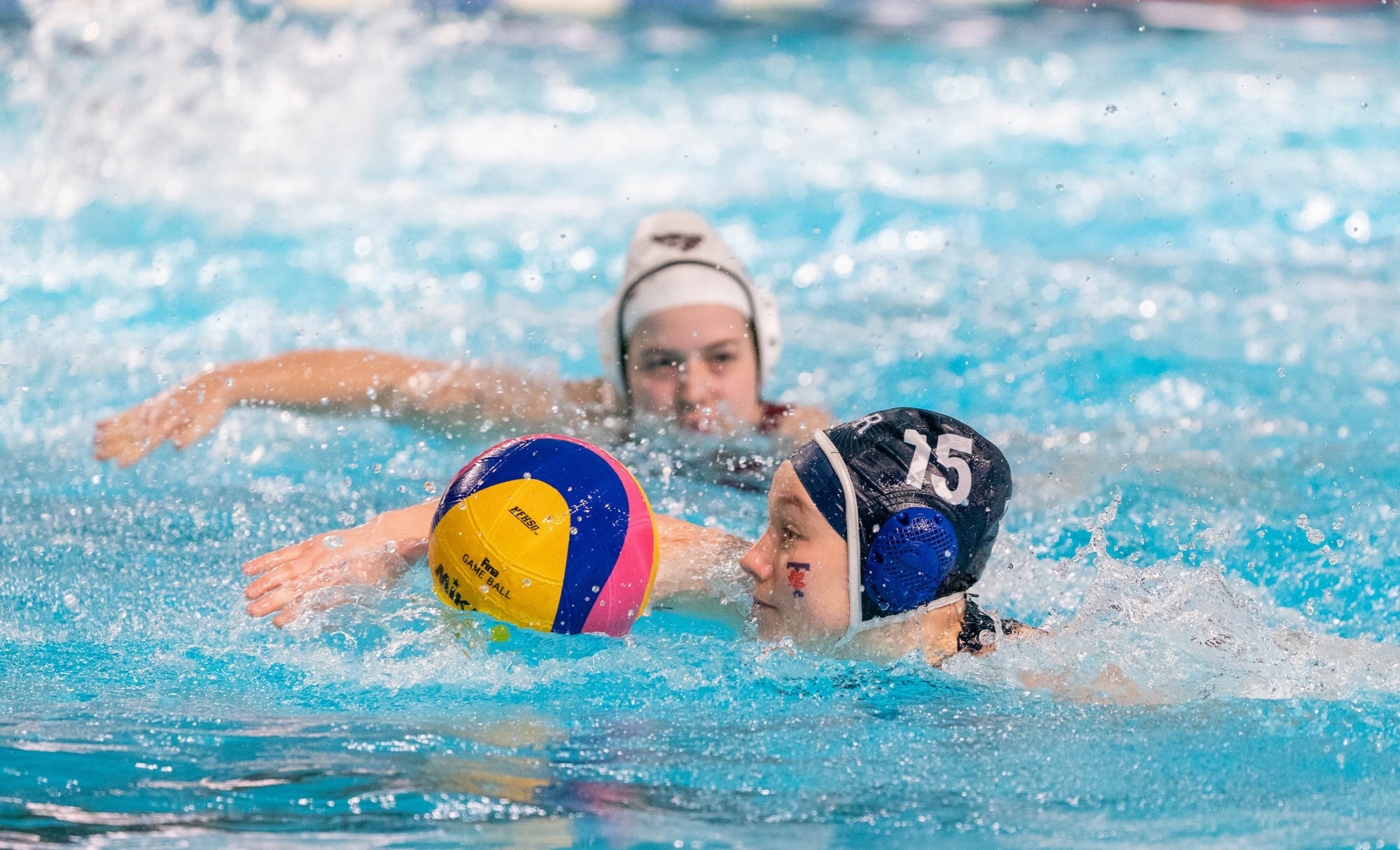 Sara Sutherland is an assistant captain on the Varsity Blues women's water polo team and a third year kinesiology student with an interest in sport and performance psychology. 
This year, she and fellow varsity athlete Lauren Dundee, established U of T: Women in Sport, a club for all varsity, club and intramural student-athletes, and any U of T faculty, staff and alumni that play sports and identify as women.
"As varsity athletes, we understand the unique challenges student-athletes face, especially at such an academically rigorous institution," says Sutherland. "We wanted to create a community that would provide individuals with support and resources to help them succeed as athletes and scholars."
 
Members have the opportunity to share their experiences in sport, meet new friends, celebrate their achievements, but also discuss issues such as body dysmorphia, mental health, inequality, life after sport, time management and careers in professional sport.
 
A benefit of starting the club during the COVID-19 pandemic meant that they already planned for the club's events to be held online. 
"We held our events over Zoom, including our very first guest presentation with Assistant Professor Katherine Tamminen, who shared effective coping strategies for female student-athletes," says Sutherland.
Throughout December, the group hosted "office hours" on Zoom during which members could come together for a couple of hours to set study goals together. Starting in January, they are hoping to have a guest speaker every month to address specific challenges that women in sport face, including athlete maltreatment, navigating life after sport, eating disorders, performance under pressure and coping with injuries. 
---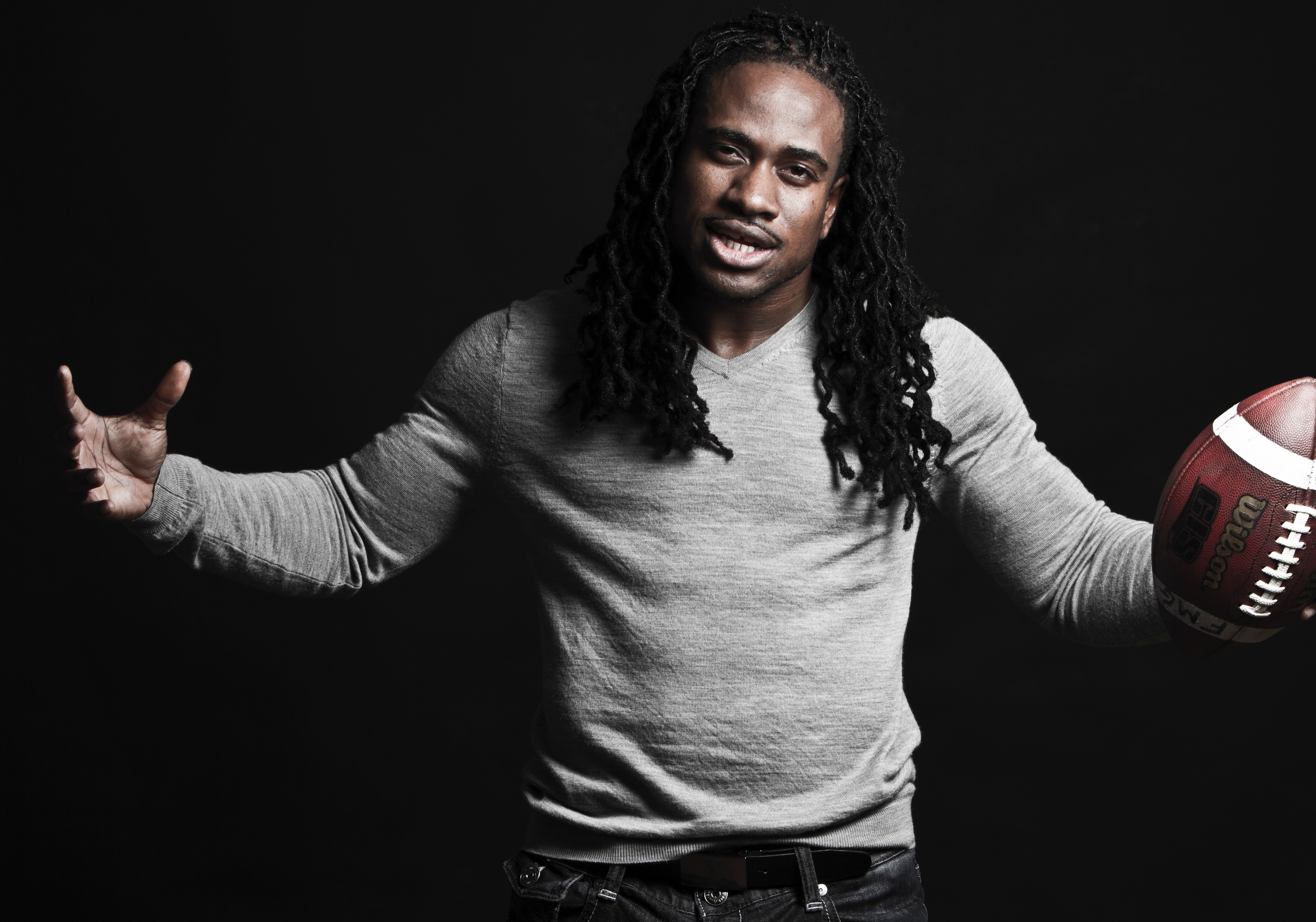 Johathan Hood is a third year PhD student exploring sport for development programs for sidelined or under resourced youth. 
"I identify as someone who was under resourced and sidelined as a young person," says Hood. "Sport and the mentors that sport connected me to significantly contributed to my development into who I am today. I would like to understand the process further, so that I can replicate it."
Hood drew from his personal experiences and research in the field to create a mentoring program called Ahead of the Game, whose mission is to provide sidelined youth with the support, motivation and resources to succeed, while increasing their self-confidence and developing leadership skills.
"The program is for youth who may be like I was: one supportive person away from positively engaging with the surrounding environment and taking advantage of opportunities that helped me realize my identity and potential," says Hood. 
The youth meet weekly and take part in a physical activity that is centered around building a life skill, such as teamwork, time management, understanding their strengths and goal setting. After the activity, they share their thoughts and experiences with the group. 
During the pandemic, the program has pivoted online to include arts and crafts, physical activity, and video-sharing. Recently, they hosted an online networking event where 20 professionals shared career and life advice with the youth. 
In addition to leading this project and working on his PhD, Hood also has a consulting and leadership coaching practice. 
"I have a lot of support from my friends, family and church community," says Hood. "I also have a lot of support from my supervisor Kelly Arbour-Nicitopoulos, who recognizes where my strengths lie and how I can apply them to my research while also translating my research into actionable initiatives. When you feel fully supported, you are better equipped to reach success."
---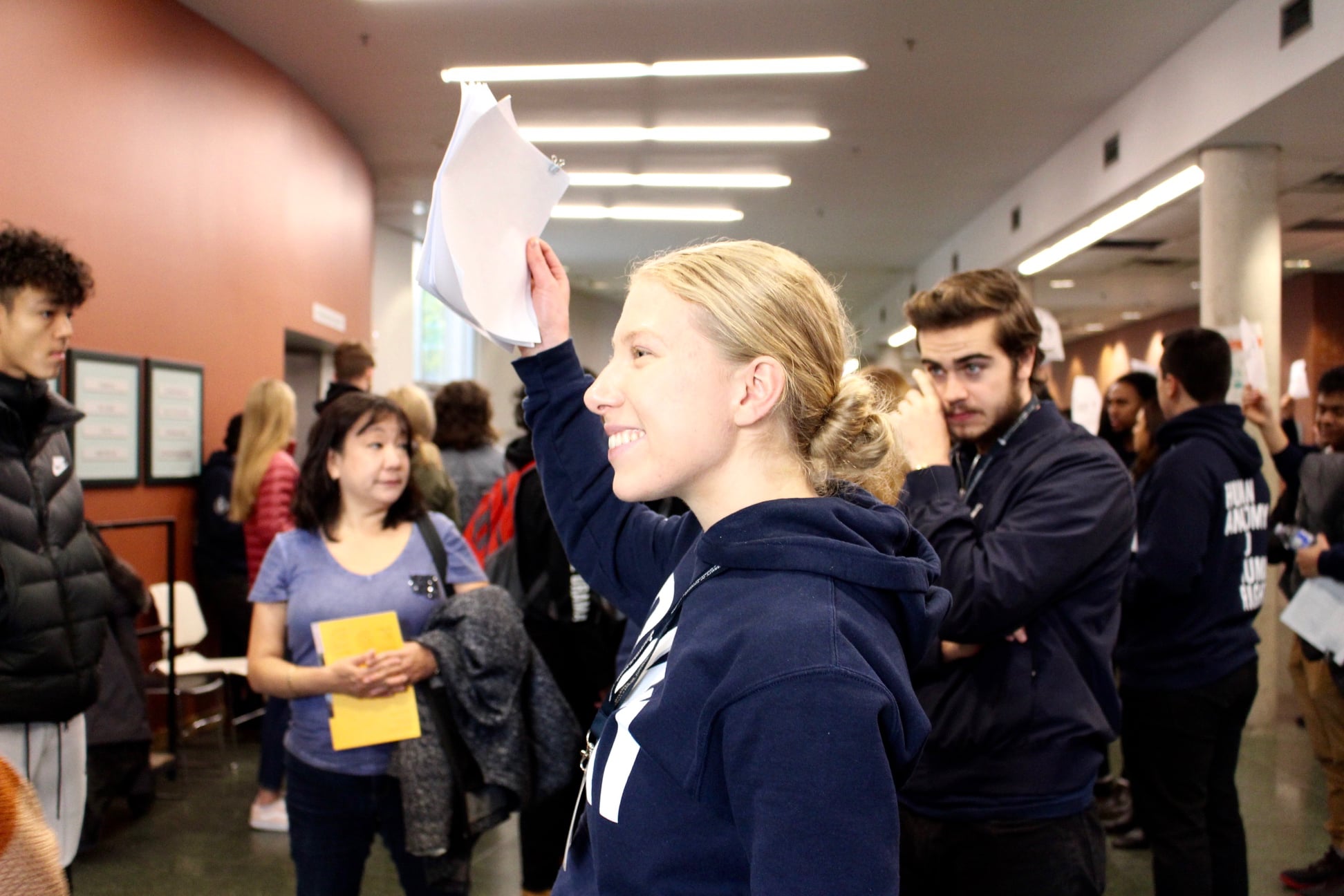 Edina Bijvoet is a fourth year kinesiology student and president of the U of T chapter of the Concussion Legacy Foundation, a non-profit organization that supports people with concussions and helps prevent them through education and awareness. 
Through a service called the Concussion Accessibility Peer Support Program, the group helps students learn more about how to register with Accessibility Services following a concussion. They are currently working on setting up a support group for students who have suffered concussions. 
This summer, Bijvoet won the COVID-19 student engagement award, given to U of T students with projects that contribute to fostering a global community during the pandemic. With money from the award, she produced a science web series for children, called Coronavirus Uncovered, to teach them about COVID-19 and related health science topics.
Bijvoet is currently working with KPE Assistant Professor Ashley Stirling on a study about hazing in dance environments. 
"I danced competitively for 15 years and had never encountered hazing," she says. "However, towards the end of high school, I was shocked to discover that there was a group of students who were participating in hazing on the dance team. I am very passionate about this research because I want people to understand that hazing can occur in any environment and that it's harmful no matter what form it takes."
Bijvoet is a KPE student ambassador at recruitment events and does freelance writing. During the summer breaks after first and second year of university, she completed the Disney International College Program in Florida. She just launched a podcast called BRAINIAC to help increase concussion awareness. 
---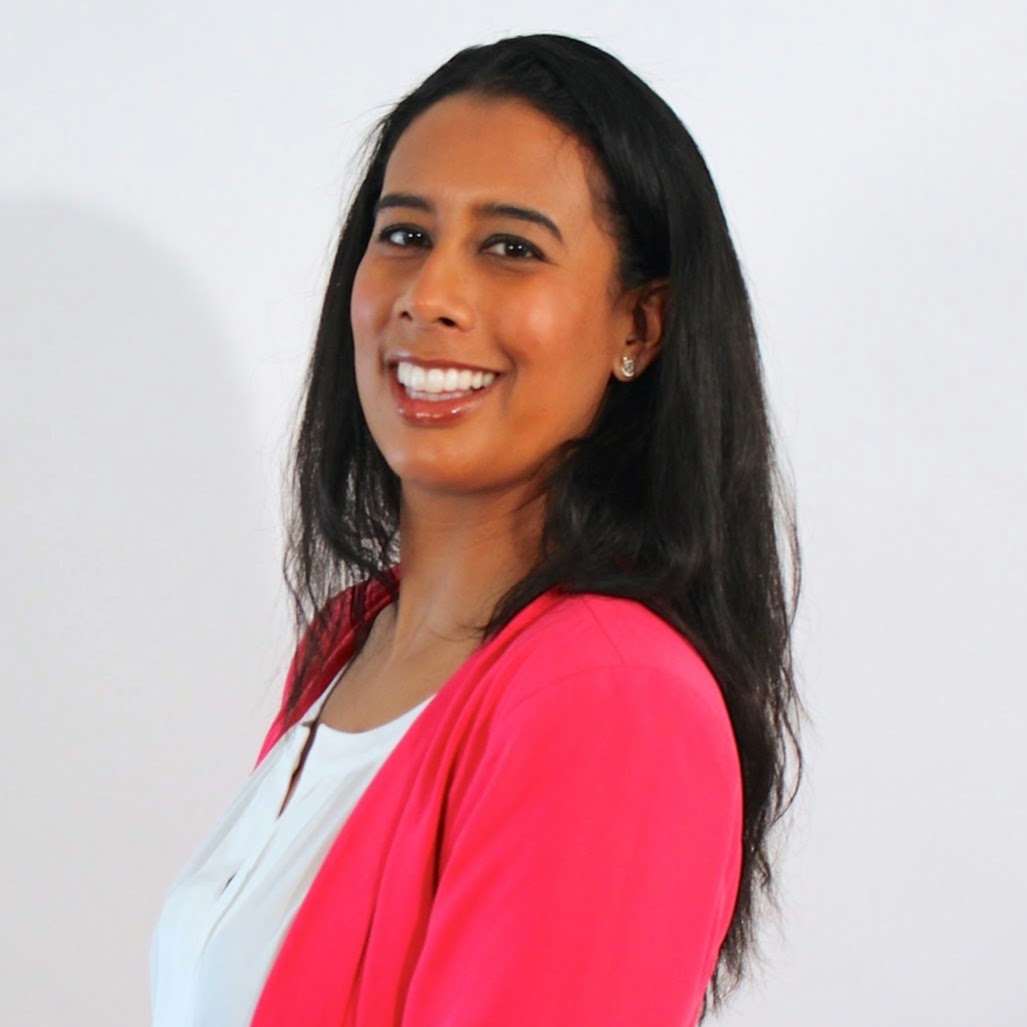 Sabrina Razack is in her third year of a PhD program under the supervision of Associate Professor Margaret MacNeill, examining the intersections of media, race, gender, class and culture. 
A former teacher, she returned to working part-time in a middle school in September this year. 
"Teaching during a pandemic is quite challenging, however, I value connecting with the students and providing them some sense of normalcy during this time," she says. "The students have adjusted remarkably to their new circumstances."
Recently, the Elementary Teachers Federation of Ontario (ETFO) established an anti-Black racism committee and Razack was hired in March this year to develop a curriculum that aims to educate students and teachers how to be race conscious. But, this wasn't Razack's first experience developing curriculums. In 2018, she began creating curriculum guides related to sport and social issues. 
"This has always been an interest of mine, since there is often an idealistic, uncritical view of sports in schools," she says. "The purpose of that curriculum was the interrogate sport and examine ways in which athletes and global sporting events can contribute and initiate social change."
Razack, who is doing a collaborative specialization in Women and Gender Studies at U of T, is also working with KPE Assistant Professor Janelle Joseph on a research project with Ontario University Athletics. 
"The IDEAS lab has been commissioned to conduct an audit of their athletic programs and look into issues related to race and racism," she says. "The hope is to uncover and analyze the experiences of coaches, athletes and administrators, and provide recommendations to improve the overall environment within athletics."