25/06/2020
Jelena Damjanovic, with files from Samantha Barr and Jill Clark
The end of June, 2020, will also signify the conclusion of three long and impactful careers at the University of Toronto's Faculty of Kinesiology and Physical Education. After decades of service, Robin Campbell, Michèle Bélanger and David Cooper will be retiring, leaving behind them a lasting legacy of successes embedded in the faculty's academic and athletic programs.
Robin Campbell (on the right) posing with Dean Ira Jacobs (second on the right) and Ron Kimel (left) at the building site for the Goldring Centre for High Performance Sport
Robin Campbell will be retiring after more than 20 years leading the faculty's advancement and alumni affairs. But, his long history with the faculty goes back all the way to his days as an undergraduate student when he joined the physical health and education program, completing his bachelor degree in 1968. 

During his time as a student, he was member of the swim team, competing on three national championship teams, including the 1965-66 OQAA and CIAU champions, who were inducted into the U of T Sport Hall of Fame in 2017. Following graduation, Campbell became the youngest university swim coach when he took on the role of coaching the Varsity Blues men's swimming team at the age of 26. He coached the team until 1978 and was inducted into the U of T Sport Hall of Fame as a builder in 2012 in recognition of his outstanding achievements.

Campbell left the university in 1981 to take a position at the Toronto Rehab Centre, where he became the administrative director in 1991. He volunteered with Project Blue, one of U of T's first fundraising campaigns, in the 1990s, eventually getting hired full-time by the faculty as executive director. Campbell led the Varsity Centre campaign, raising $58 million for the construction of the Goldring Centre for High Performance Sport.  
"I will miss the interaction between professors, coaches and senior managers to find ways to enhance the experience for students. We also have a devoted number of alumni and friends who want to give back. Over the years, we have had more than 6,000 donors. I will miss the regular communications with them and will try to stay in touch with as many as possible," says Campbell.

"I look forward to spending more time with the extended families of my brother and sister, our five children and nine grandchildren. I look forward to becoming an advisor to several charities without having to go to the office every day. This will also be a great time for travel as soon as it is safe. I wish all of our staff success in their careers and hope that the alumni and friends that have helped us so much stay in touch."

For his contributions to the faculty, Campbell was awarded the Thomas R. Loudon Award on June 26. The award, created by the University of Toronto Athletic Directorate in 1962, honours outstanding services in the advancement of athletics. The Faculty also established the Robin B. Campbell GSEF Fellowship in honour of Campbell's retirement. This award will be provided to one KPE graduate student per year, based on academic excellence.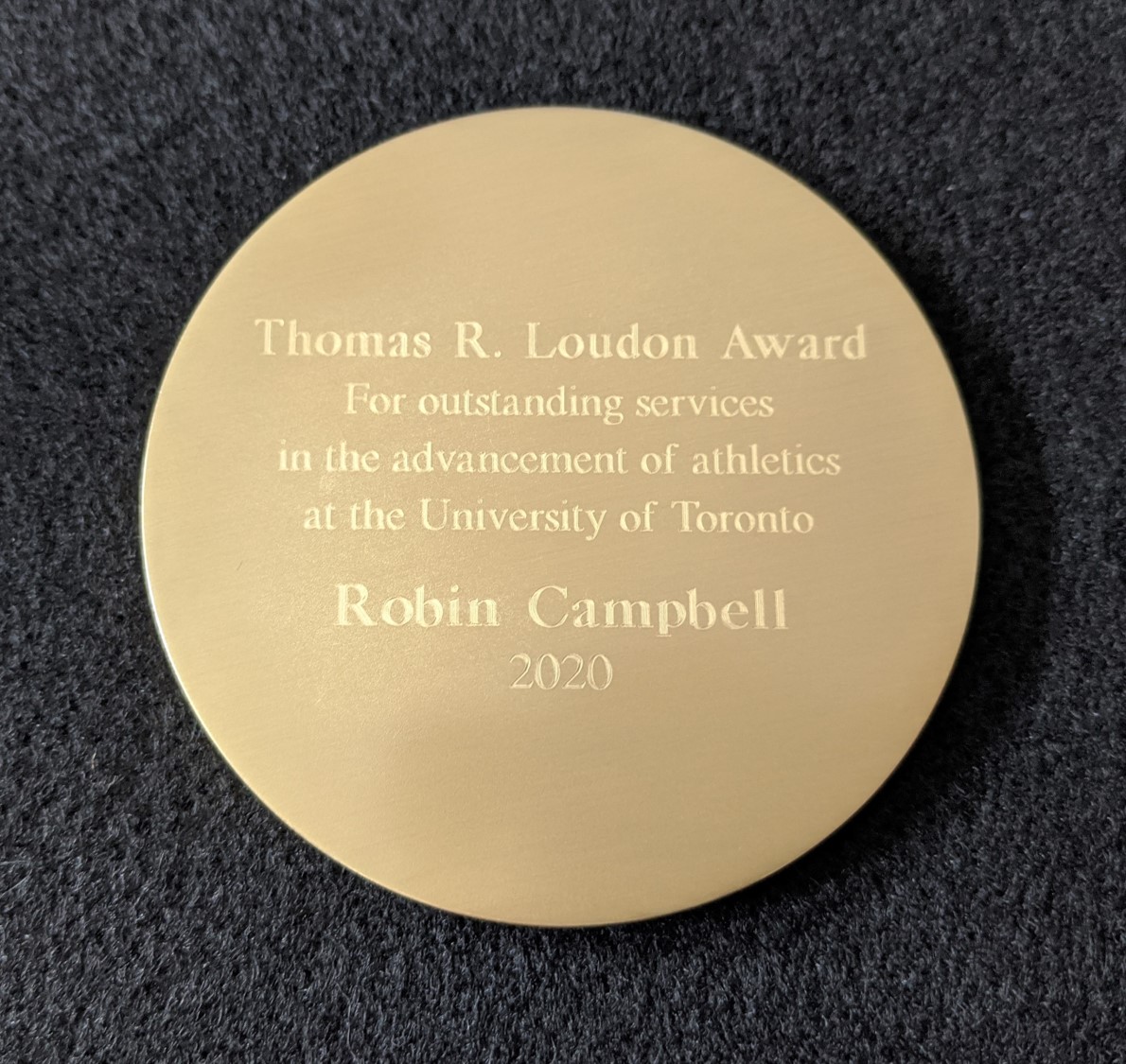 ---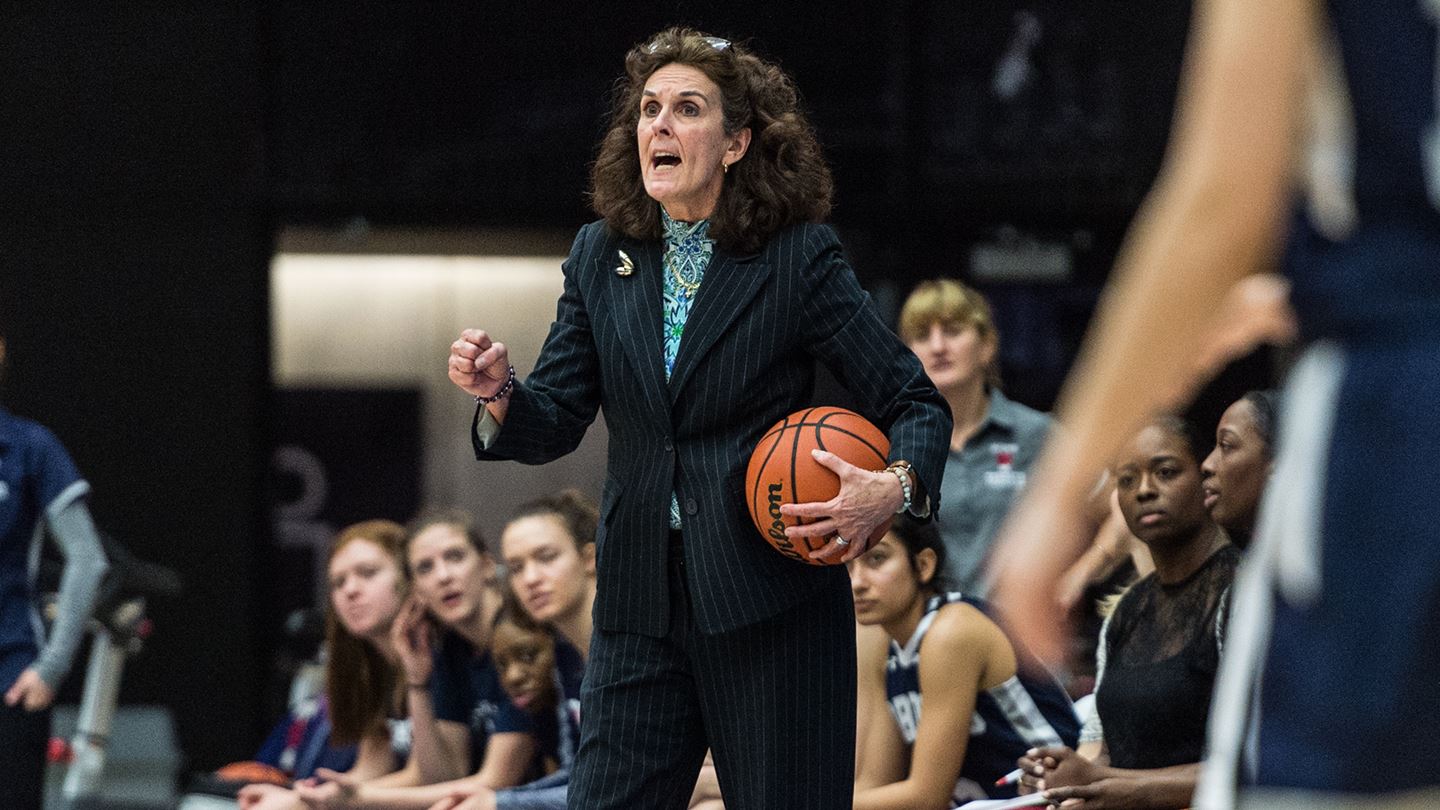 Coach Michèle Bélanger in action

Varsity Blues women's basketball head coach Michèle Bélanger started her career at the University of Toronto in 1979 and achieved much success over the next four decades, winning U of T's only women's basketball national title in 1986 and helping coach Team Canada to a silver-medal finish at the 2015 FISU Games in Gwangiu, Korea. 

A member of the University of Toronto Sports Hall of Fame, she is the longest tenured women's head coach in university history, guiding the Varsity Blues to nine Ontario University Athletics (OUA) championship titles and earning the OUA coach of the year title on eight separate occasions. In her 41 seasons at U of T, Bélanger coached in 1358 games, recording 854 wins in the process.
"I would like to thank the University of Toronto for an outstanding 41 years as head coach of the women's basketball team," said Bélanger.  "It has been a true privilege to work with such an outstanding group of professionals from caretakers to facility staff, administrators and a remarkable group of coaches.  

"I also want to thank the incredible team staff I have worked with over the years. Their efforts helped me keep the program alive and well, and they continually pushed me to be at my best.  Most importantly, I want to thank all the athletes I had the privilege of coaching. It has been my honour to have been a part of their growth, not only on court, but now in their communities across the country as players and as alumni. They are the true heroines."

Bélanger coached 38 athletes to OUA all-star honours and nine players to U SPORTS all-Canadian status, while making 17 appearances at the U SPORTS national championship tournament.  Recently, five of her former players were named to the U SPORTS Top 100 all-century team, two are Nan Copp winners as the best female basketball player in the country, one of whom, Justine Ellison-Sharp, was also named the most outstanding female university athlete in 1996.

In honour of Bélanger's retirement, the Faculty established the Michèle Bélanger Women's Basketball Award, which will be provided annually to a student on the basis of excellence in women's basketball.
---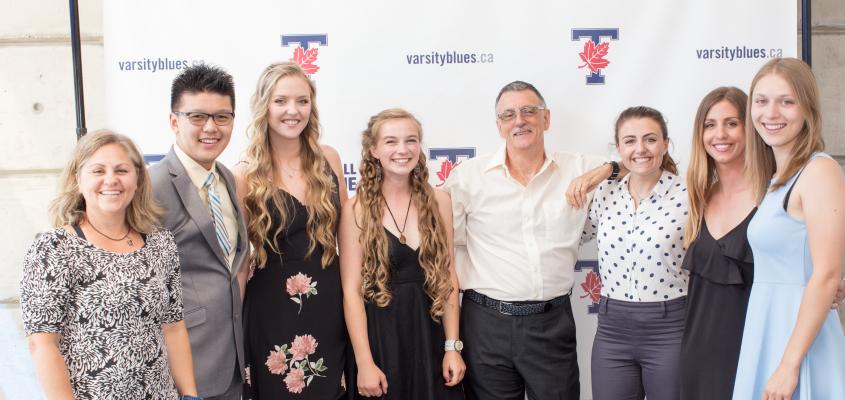 David Cooper (centre in white shirt) poses with KPE lecturer Tracia Finlay-Watson and members of thelast cohort of CTEP graduates

David Cooper worked as an associate professor, teaching stream, in the faculty, with a focus on coach education. He was the coordinator of the Concurrent Teacher Education Program that was jointly operated between the faculty and Ontario's Institute for Secondary Education (OISE) until 2018.

Cooper came to the University of Toronto from the University of Bristol in England, where he completed his certificate and bachelor of education in 1975 and 1976 respectively. He is a member of the Ontario College of Teachers and the Ontario Coaches Association, and in 1996, he completed a master's of exercise sciences at the Faculty of Kinesiology and Physical Education. 

Cooper's research interests focused on sport coach education, athlete centred coaching, health and physical education teacher preparation. His teaching and coaching pedagogy often leaned on the Teaching Games for Understanding (TGfU) approach, tapping into his students' inherent desire to play.  

Cooper's expertise extends to cricket and the history of the game in Canada, as well as soccer and squash in Canada and globally. He was inducted into the U of T Sports Hall of Fame in 2018 as coach of the 2004-05 women's squash team. In 2020, he co-edited and contributed to a book called Tactical Decision Making in Sport: How Coaches can Help Athletes to Make Better In-Game Decisions. 
"What I have enjoyed the most in my time in KPE is the day to day interaction with our students, either in class, on the fields or walking through the Athletic Centre. I will really miss this," says Cooper. "I will also miss my colleagues from the "penthouse suites" on the third floor of the Benson Building, David Frost, Barb Brophy, Darren Lowe, Tracia Finlay-Watson, Lynda Mainwaring and Natalie Williams."

In honour of Cooper's retirement, the Faculty established the David B. Cooper Award. This award will be provided to a KPE continuing undergraduate student who has demonstrated exceptional achievement in both the academic and co-curricular programs of the Faculty on the basis of academic excellence in courses related to pedagogy or coaching and excellence as a Varsity Blues athlete or a high performance athlete who competes for Canada internationally.
This time next year, the faculty will be celebrating two more distinguished members, who've left an indelible mark on the faculty's progressive path and ground breaking accomplishments. Professors Bruce Kidd and Peter Donnelly, both on leave over the next year, will be retiring in July, 2021. A written tribute is forthcoming.