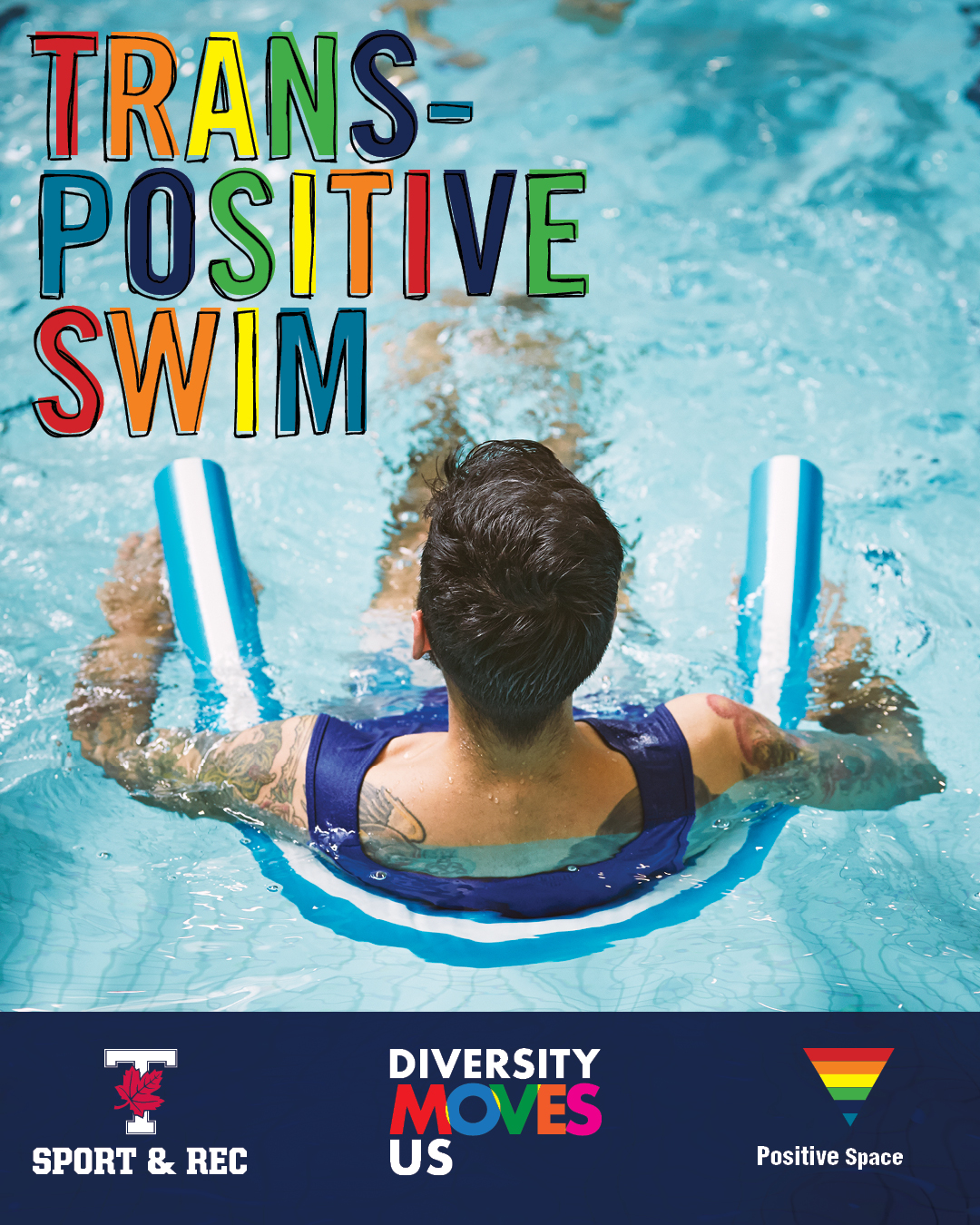 Trans-positive drop-in swim time runs every week at the Athletic Centre's 50m pool - Thursdays at 1:45 p.m. to 2:30 p.m.This is an inclusive swim time for trans, gender non-conforming, non-binary and two-spirit students and members. The blinds will be drawn for more privacy and privacy change spaces are available. Anyone willing to participate in creating a positive space for trans folk is welcome.
Windows and doors are completely covered.
Clean clothing dedicated to swimming is the only requirement for bathing attire.
 An enclosed shower space is available immediately outside the pool.
Can change in accessible, private washrooms adjacent to the pool deck so that you do not need to go through public spaces in bathing attire.
Why offer Trans-Positive hours:
Trans-positive swim time is to reduce barriers that may prevent the transgender community from participating in swimming by offering dedicated pool time with privacy measures in place. Change rooms and pools can present a barrier for some trans people who might not feel welcome or comfortable in these spaces. This program is intended to create a welcoming environment for these participants
Registration is required to attend. Please note, bookable lanes will appear 4 days prior to the Trans Positive Swim time to register.