14/01/2022
Madison Burnstein
Student blogger Madison Burnstein shares her tips for staying active and happy while gyms are temporarily closed.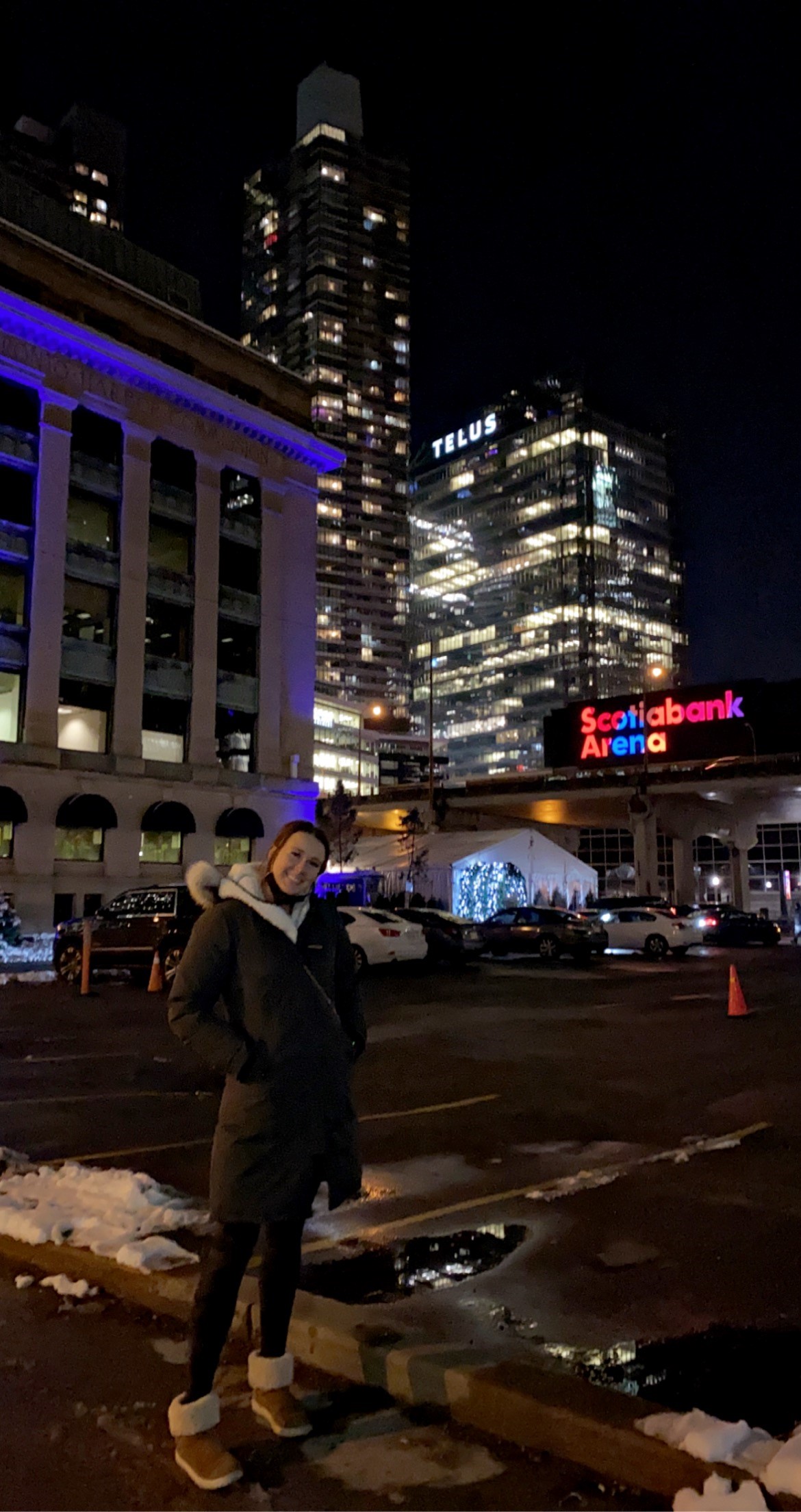 Student blogger Maddie has been exploring Toronto on her walks to keep herself active and engaged during the latest round of Covid restrictions
After learning that Ontario would be reverting to some Covid restrictions to blunt the effect of Omicron, I decided to turn to the great outdoors to keep myself active and busy. Since gyms are temporarily not available for use, I had to get creative in how I was going to structure my workouts.

Luckily for me I had a couple pairs of dumbbells at my house. On the milder days, I am able to bring them outside, otherwise I have a nice little corner in my basement where I look to do a weight-based home workout. Another thing I enjoy doing is going for runs. Grant it, the weather has been on my side this winter and I have been able to get outside a fair amount and go for jogs. This has been a good alternative to the weight-based workouts I am used to doing.

A new hobby that I have gained during this lockdown is walking. Being in the great city of Toronto, there's so much to see, even though everything is closed, it's nice to get outside, feel productive, get some fresh air, all the meanwhile burning some calories while I'm at it. My roommate and I have been going for nightly strolls. The city is so pretty when it is all lit up at night time. When saying this, make sure you take a roommate or a family member with you if you're planning on following suit. With it being a little chilly out this time of year, grab a hot chocolate or a tea, wear some warm socks and gloves and set out for a stroll. You will feel 10 times better, I promise.