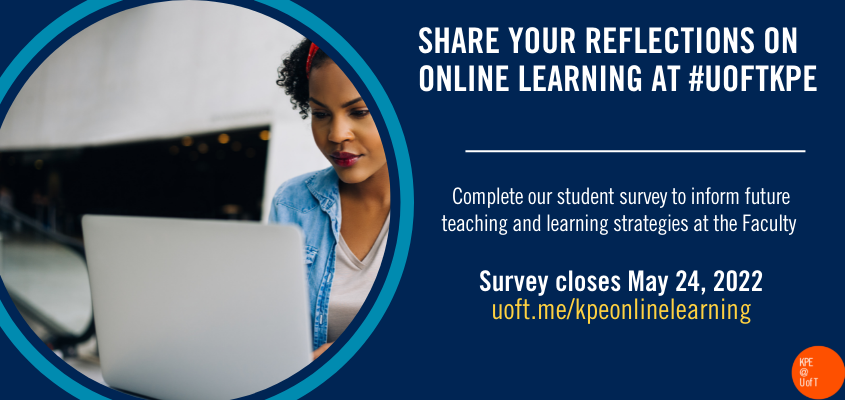 Share your reflections on online learning at the Faculty of Kinesiology & Physical Education
In March 2020, KPE shifted all academic activities to remote delivery over a weekend. Since then, we've adapted and innovated to reimagine teaching and learning in an online context.

As we move with optimism toward a future with fewer COVID restrictions and a return to an in-person learning environment, it's time to reflect on the experiences of the last two years. What worked well, and should continue into the future? What has been missed? What do we want to leave behind?
We want to hear from #uoftkpe students as we plan for the future. Share your experiences in our online survey, open to all KPE students of the University of Toronto enrolled during the 2020-2021 and/or 2021-2022 academic years. Your feedback and insights will inform teaching and learning strategies, student and instructional supports and resource allocation in the Faculty. The survey closes May 24, 2022.