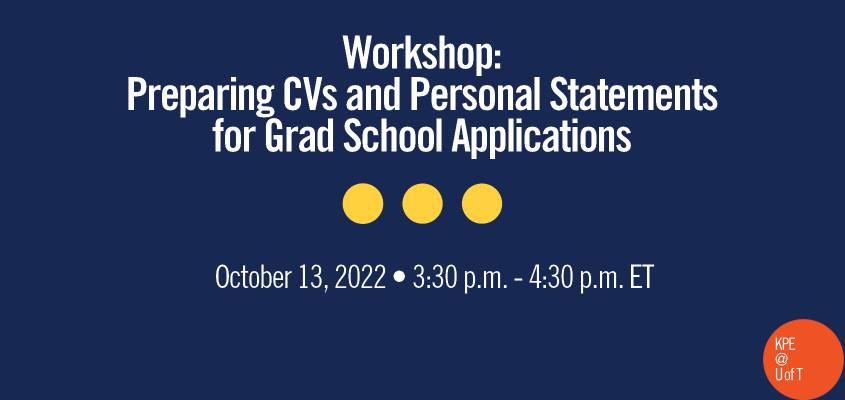 Open to KPE Undergraduate
Thinking about grad school? Most graduate programs require a cv/resume and personal statement to communicate your goals and interests in applying to the program. Not sure how to effectively write these documents to make a good case for your candidacy?
Join us on October 13, 2022 from 3:30 - 4:30 p.m. for this session tailored to KPE students, facilitated by a Career Educator from U of T Student Life's Career Exploration & Education team, to learn strategies for creating effective documents to support your application.
Date: Thursday October 13, 2022

Time: 3:30 – 4:30 p.m.

Facilitator: Mary McAuliffe, Career Educator

Workshop Size: 25 students

Location: BN304 (Clara Benson Building, 320 Huron St.)
How to Participate
Register for Grad School Applications Workshop
Registration Deadline: Wednesday, October 12 at 1 p.m.