kpecareercafe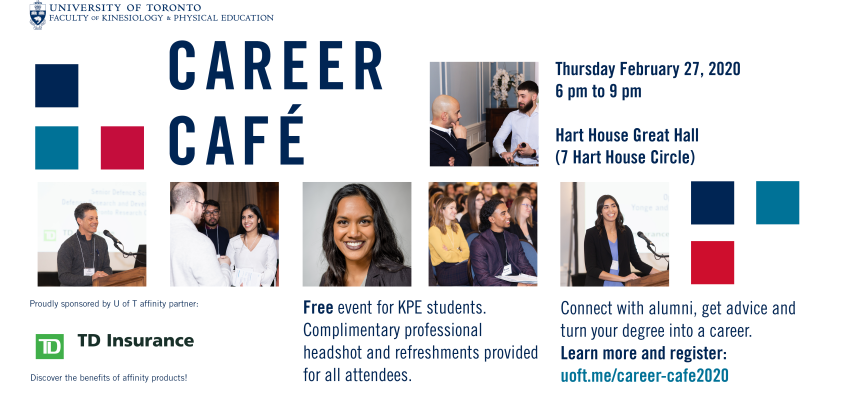 Open to All KPE Students
Open to Alumni
Hart House, Great Hall
7 Hart House Circle
The Faculty's annual career event, Career Cafe, takes over Hart House Great Hall Thursday February 27 from 6 to 9 pm. This annual event presents career opportunities to current KPE students by engaging them in an evening of networking and short presentations by alumni. All KPE undergraduate and graduate students welcome to attend. Refreshments provided.
Registration now open!
Click here to register to attend by February 20.
 
Why attend?
Learn about career paths for KPE grads you might not have considered before
Have your professional headshot taken by our event photographer - great for your LinkedIn account!
Meet alumni who work in fields that employee KPE grads
Career Exploration, Professional Placement, and Alumni Office staff will be on hand to answer your questions
Practice your networking skills
... and it's all FREE for KPE students!
This event is proudly sponsored by U of T affinity partner TD Insurance. Discover the benefits of affinity products at: https://uoft.me/kpe-affinity.
 
2020 alumni mentors
Expand each section below to learn more about this year's Career Cafe alumni speakers. More speakers to be announced!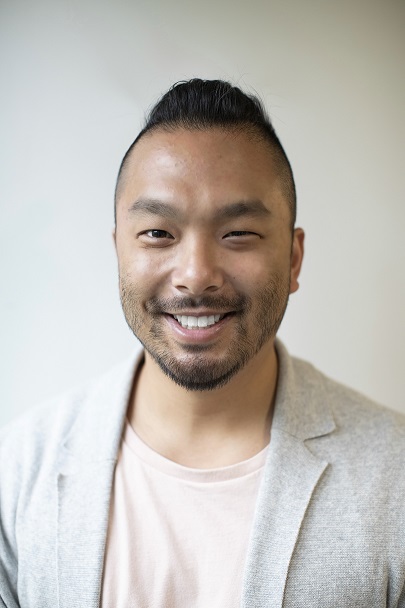 BPHE 2010
Managing Partner, DESALU Creative
DESALU Creative was born out of a deep desire to accelerate Derrick's personal and professional growth and provide a meaningful service that solves real problems for businesses. Derrick took the leap into entrepreneurship because he wanted to take control of his professional career. Drawing upon his experiences in the public, government, private and charity work, Derrick understands challenging and variable processes. He helps businesses navigate the complexity of completing visual design projects with a creative team.
Derrick is an avid world traveller, technology lover and all things eater. Although as a foodie, you won't find him taking a pic of his meal too often as it's already made its way into my stomach - guaranteed. Coming from the charity and public sectors, Derrick is deeply opinionated in public policy, health management and foreign aid. He love movies with big explosions and quick wit banter.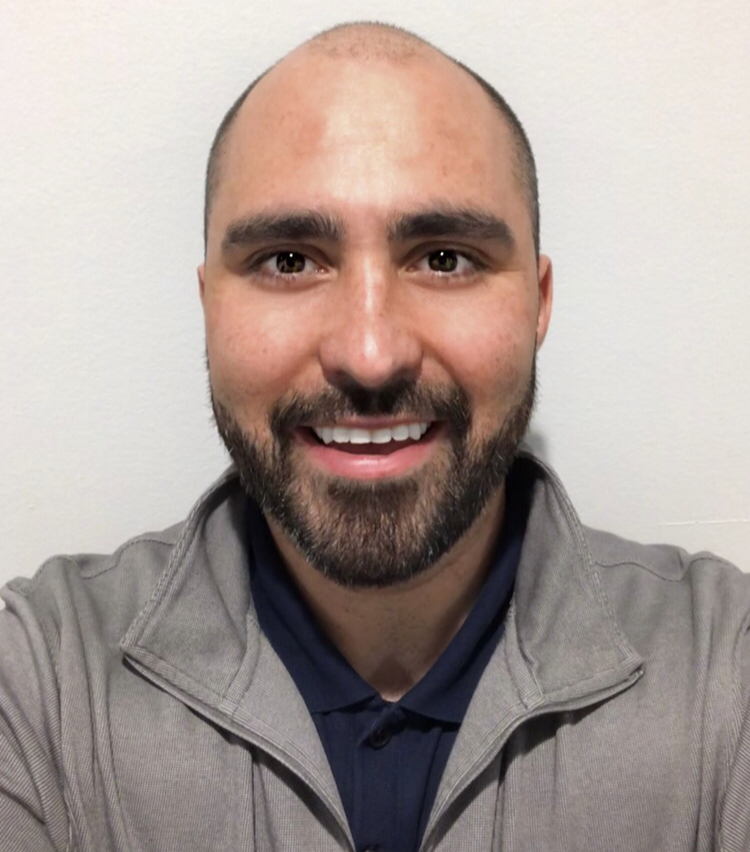 BKin 2014, A-EMCA, CVRP
Vocational Rehabilitation Specialist, Canadian Veterans Vocational Rehabilitation Service-March of Dimes Canada
Some of David's favourite KPE memories include the outdoor projects, life lessons from Dr. Goodman, and the Tsukuba Summer Institute.

After KPE, David entered the professional world as a primary care paramedic proving emergency medical care with paramedic services in the GTA and Waterloo region.

In 2018, David made a career change, and began proving community rehabilitation services to ABI and SCI clients in multidisciplinary teams. Since 2019, David has been working as a Vocational Rehabilitation Specialist, with CVVRS and gained registration as a Certified Vocational Rehabilitation Professional. In this capacity David, works to assess, plan and support the rehabilitation journey, retraining and return civilian employment of Canadian veterans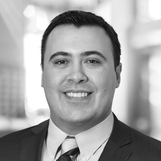 BPHE 2007, CIM®, FCSI®
Investment Advisor, TD Wealth Private Investment Advice
Daniel Correia is an Investment advisor and Wealth Planning Specialist with TD Wealth Private Investment Advice. Daniel manages an extensive Portfolio of Investments for Private Wealth clients by providing Investment counselling, Advanced Wealth Planning, and by integrating his team of Legal and Tax Professionals for the purposes of Estate Planning and Tax review. His comprehensive approach helps guide clients through complex financial situations on an ongoing basis.  Daniel is a Chartered Investment Manager and holds a Fellowship with the Canadian Securities Institute. Daniel was honoured to be the recipient of the 2019 Arbor Award from the University of Toronto for his Philanthropic and volunteer work. He is the Committee Chair with the Restricted Funds Committee for University of Toronto and is also a current member on the College of Electors at U of T.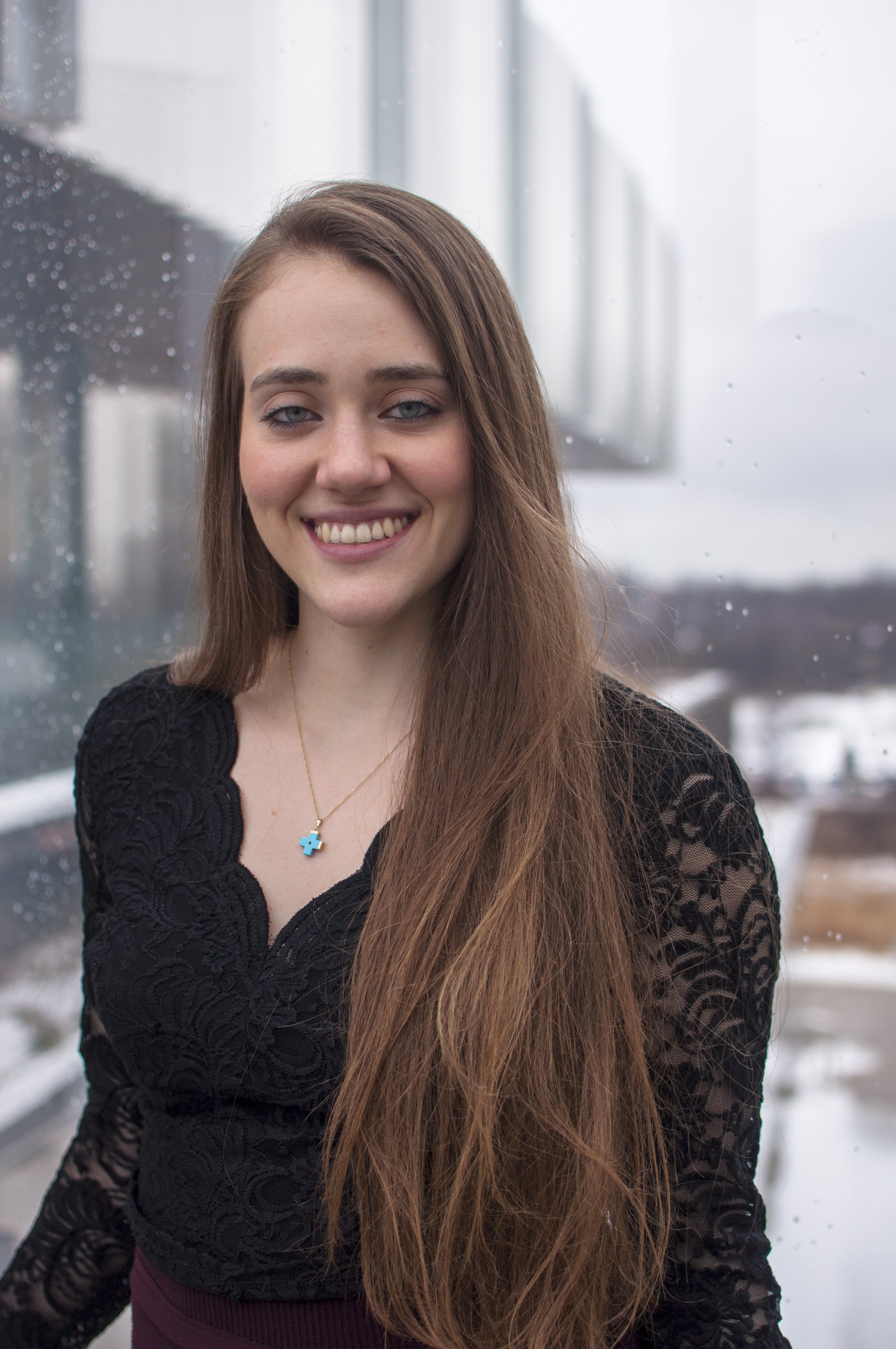 BKin 2016, MSc BMC
Marketer and Communications Associate at Profound Medical Inc. 
Contessa pursued her lifelong interest in art by enrolling in the Visual Arts program at Wexford Collegiate School for the Arts. After developing a passion for anatomy and the human body, she completed a degree in Kinesiology at the University of Toronto (UofT). When she discovered the Master's of Science in Biomedical Communications, a program where she can combine her love for both science and art, Contessa applied. She is now a graduate of the program and works at a medical device company where she is responsible for creating promotional and educational materials that market innovative cancer ablation therapies. During her free-time, Contessa has a variety of hobbies which include playing the piano, taekwondo, swimming and reading. 
BPHE 1991, BEd, OCT
Instructional Coordinator Health & Physical Education and Extracurricular Athletics, Peel District School Board
Joe Grdisa graduated from the University of Toronto in 1991 from the School of Physical and Health Education. During his time at U of T, he played on the Varsity Blues men's volleyball team.  In 1991, the team won the OCAA Championship and earned the silver medal at the CIS Championship.  The team was recently inducted into the U of T Sports Hall of Fame.  After Teachers' College in Windsor, Joe started his career at a small private school.  The next 26 years was with Peel District School Board. The first 22 years as a teacher with a focus in HPE.  The last 4 years, Joe has been in a board consultant role over seeing HPE, Athletics, and Outdoor Education for grades K-12. Joe has also been a Course Instructor with York University for the last 17 years.  Joe has an eclectic view of all aspects of the education system.​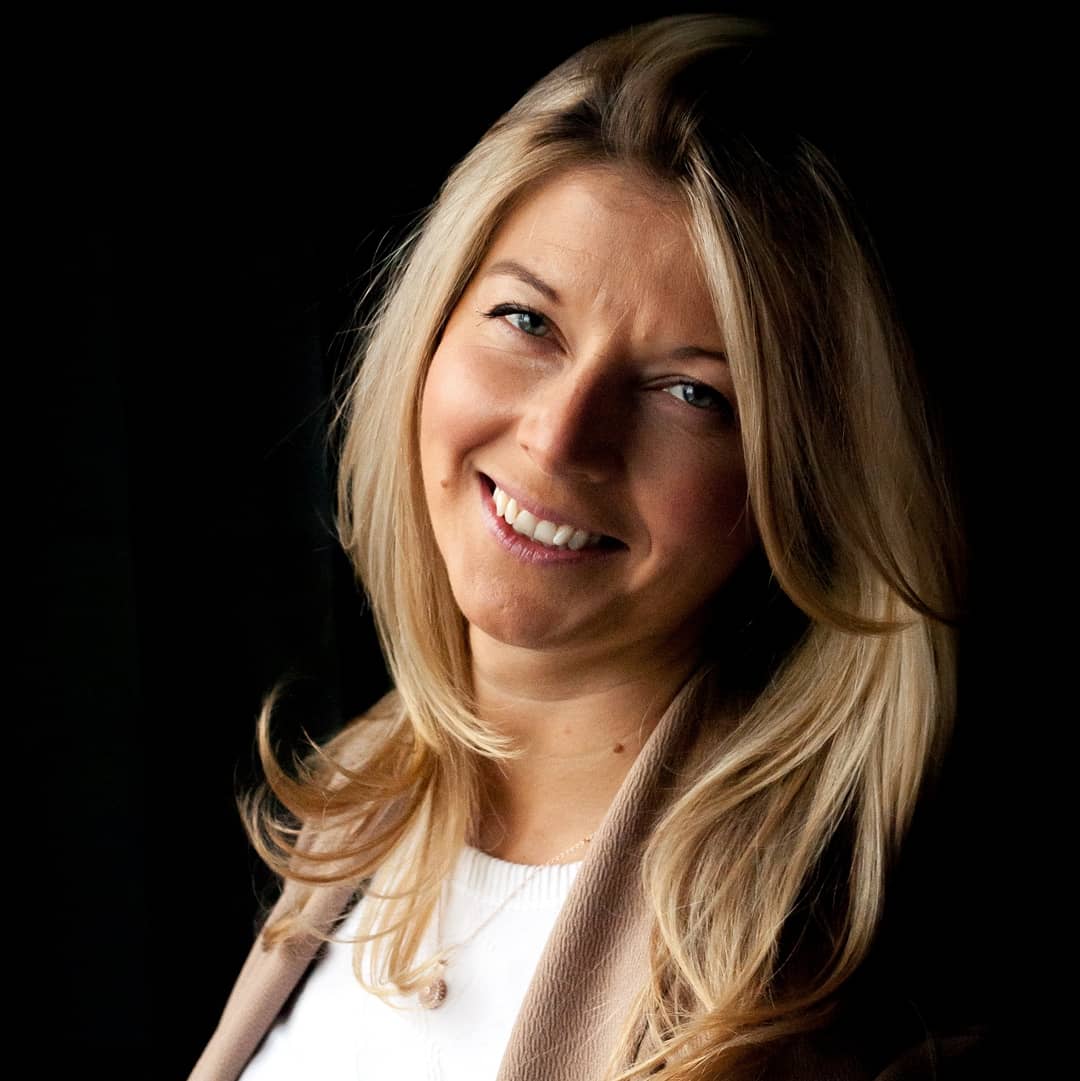 BPHE 2007, MSc, DOMP
Osteopath Manual Practitioner, Align Osteopathy 
 Karoline is an Osteopathic Manual Practitioner whose treatments are directed towards helping the body regain its individual and optimal ability to function as a whole. Karoline utilizes her knowledge of manual therapy, movement based therapy and cognitive behavioural therapy to guide the body back to health. She has brought many to reach their personal health and rehabilitative goals.
Karoline currently runs her own clinic in Caledon East, Align Osteopathy. Karoline has completed her diploma in Manual Osteopathy with the National Academy of Osteopathy in February 2015.
Prior to this, Karoline completed her Bachelor in Physical and Health Education with Honors standing from the University of Toronto in 2007. This degree was partnered with a bachelor of Human Movement Studies, University of Queensland, Australia. Karoline has also completed a Master in Sport and Exercise Psychology with the University of Jyvaskyla, Finland and Lund University, Sweden.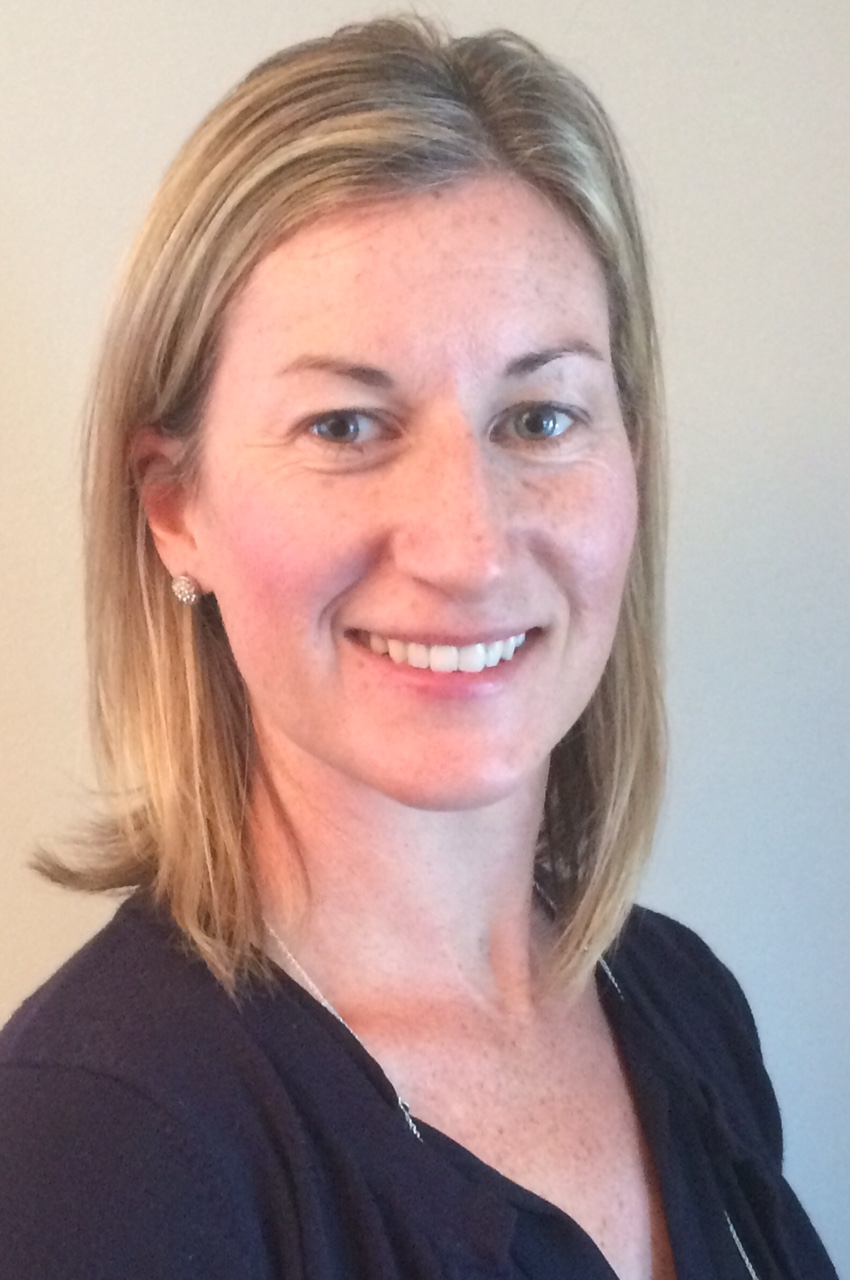 BPHE 2002, MSc 2004
Director of Community Engagement and Stakeholder Relations, Sheridan

Karen is trusted and passionate community leader in the Peel Region, who has enjoyed a diverse and progressive and career in the public sector over the past 16 years, since starting her career journey as a Public Health Promoter in 2004 upon graduating from the University of Toronto's Undergraduate and Graduate Programs with the Faculty of Physical Education and Health. 
She has taken her foundational skills in health promotion, health psychology, community development, research, program development and evaluation and applied them across many important health and social issues in the community such as: promoting physical activity and nutrition to youth; urban planning and health; active transportation; workplace health promotion; mental health; and youth violence prevention.
Karen is known and valued for her collaborative leadership style and ability to bring people together across sectors and systems to have a positive impact on complex community challenges.
Constantly innovating, connecting and learning, Karen will always be a health promoter at heart who strives to improve the broader systems and environments that support healthy, sustainable and prosperous communities.  
BPHE 1979, MSc, PhD
Scientific Associate III; University Health Network and Mount Sinai Hospital and Toronto General Research Institute
Adjunct Professor, Faculty of Kinesiology and Physical Education; Lecturer,  Department of Medicine, University of Toronto.
As part of the Clinical Cardiovascular Physiology Laboratory of Dr. John Floras, Dr. Notarius was the first to describe a link between the extent of sympathetic neural activation at rest and exercise and peak exercise capacity in heart failure patients. Her research interests focus on this altered reflex control and the impact on vascular function and exercise tolerance in both heart failure and healthy aging populations. This research will help to develop effective exercise training methods targeting specific reflex impairments.
Catherine is an Associate Editor with the Canadian Society for Exercise Physiology (CSEP) journal Applied Physiology, Nutrition, and Metabolism. She is an Academic Member of CSEP, as well the American Physiological Society (APS) and the American College of Sports Medicine (ACSM) and certified as an ACSM Clinical Exercise Physiologist®.
She holds a BPHE degree from the University of Toronto; MSc in Adapted Human Biodynamics from McMaster University and A PhD in Physiology from McGill University.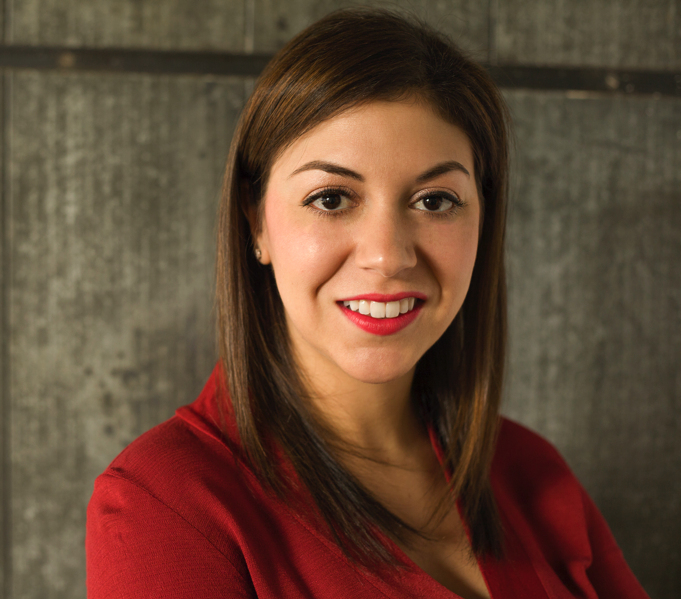 PhD 2016
Analyst, Shift Health 
As an Analyst at Shift Health, Dr. Tanya Scarapicchia is responsible for performing primary and secondary research, synthesizing key insights, and effectively communicating findings to project teams and clients. During her tenure at Shift Health, Tanya has worked across industry, academia and government sectors with experience in developing strategic plans, conducting opportunity evaluations and policy strategies for a top-10 pharmaceutical company.
Prior to Shift Health, Tanya was a Research Facilitator of Public Health Ontario. Tanya also was actively involved in the provincial evaluation of the Healthy Kids Community Challenge, an initiative led by the Ministry of Health and Long-Term Care. Tanya completed her PhD at the University of Toronto in the Department of Exercise Sciences and is a former Canadian Institute of Health Research (CIHR) Public Health Policy and Population Intervention for Chronic Disease Prevention Fellow.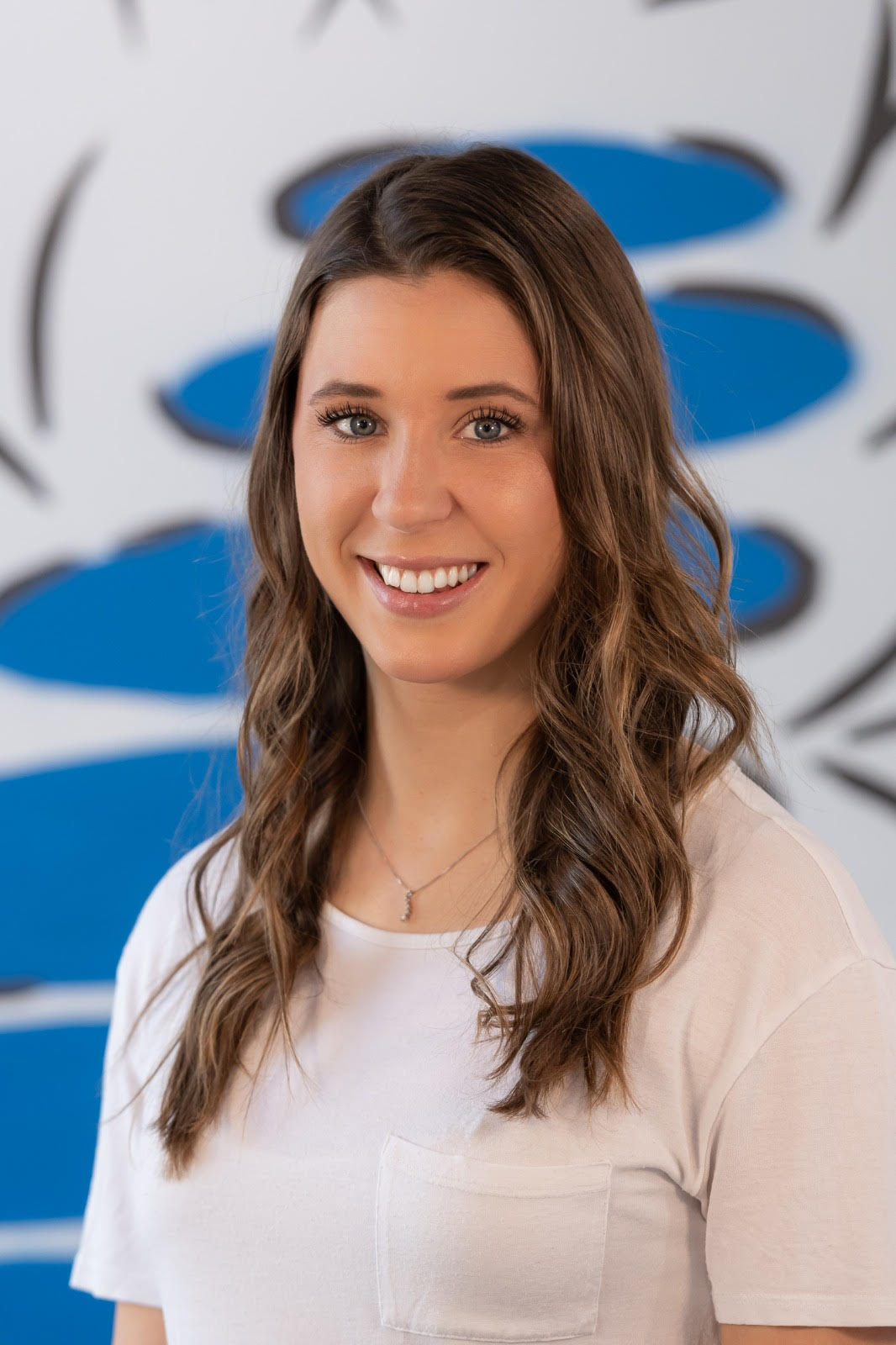 BKin 2013, MSc PT, MCPA
Physiotherapist/Pelvic Health Physiotherapist at Foundation Physiotherapy
I graduated from the KPE program in 2013 where I competed as a Varsity Track and Field Athlete. From there I continued on to complete my Master's in Physiotherapy at Oxford Brookes University in England. I have since returned to Canada and am currently working at a clinic in downtown Toronto (Foundation Physiotherapy).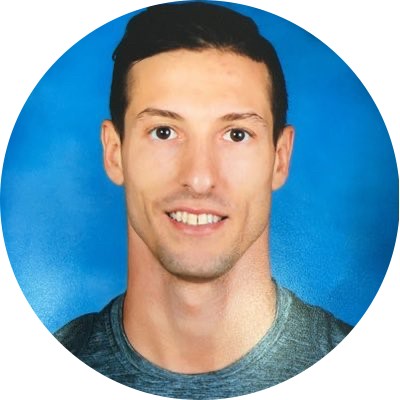 BKin 2001, BEd 2012 OISE
Physical and Health Education & Sports, Exercise and Health Science Teacher, MPK, CSCS and CrossFit L1 & Kids Trainer 

Upon graduation from OISE, Anthony left Canada to teach in the international school circuit, spending 2 years in Kuwait and 3 years in the Bahamas. Having had amazing experiences abroad (both personally and professionally), Anthony returned home to go to graduate school, with the hopes of using the experience as a stepping stone to a position in PHE curriculum policy and design at both the provincial and international level. In September 2019, Anthony started in a full time role at Upper Canada College and has begun working with the International Baccalaureate organization in developing the PHE curriculum framework from kindergarten through grade 10. In addition to his teaching roles, Anthony coaches both soccer and basketball at the school, as well as CrossFit for both adults and kids at CrossFit YKV here in Toronto.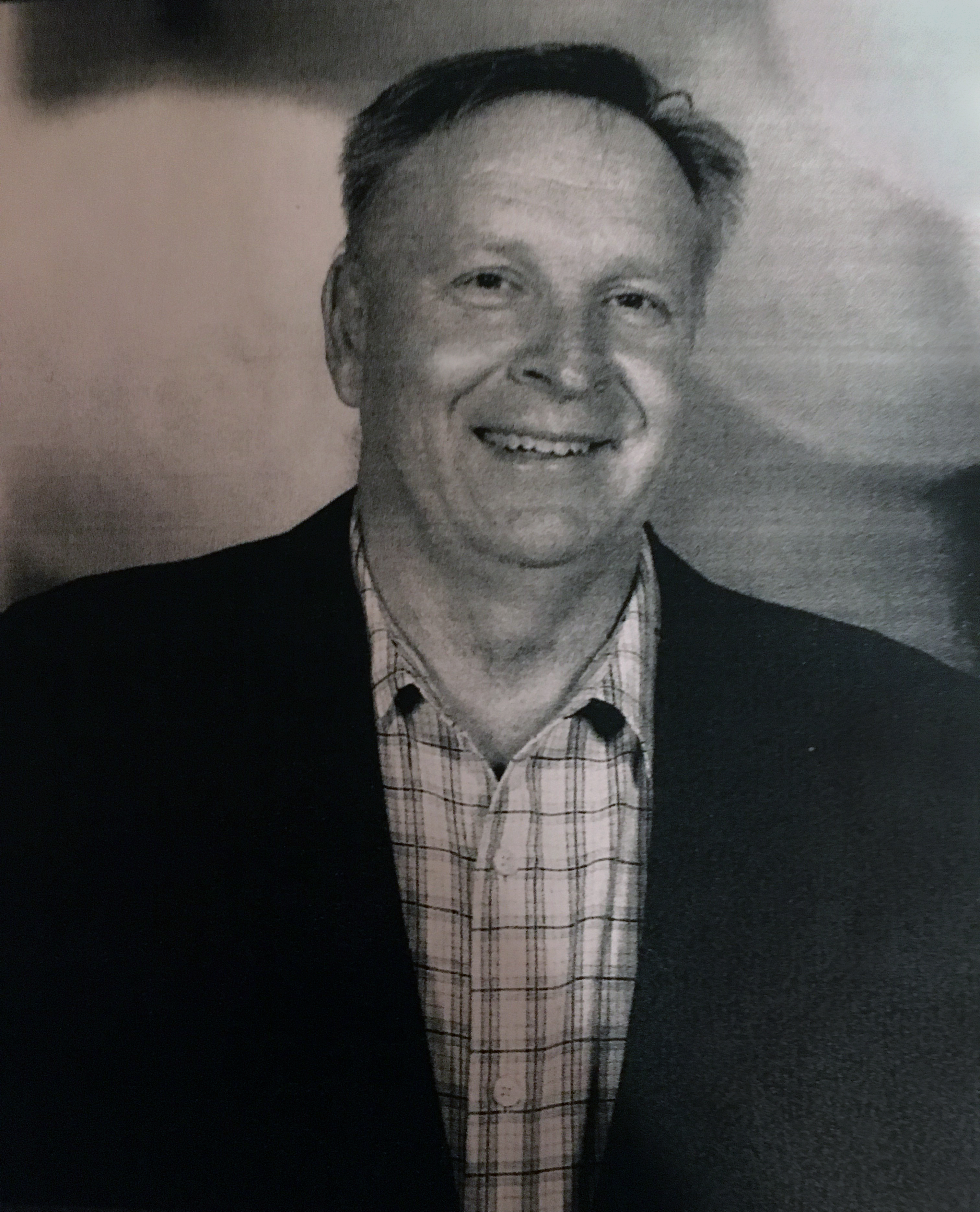 BPHE 1984, BEd
Mark Kraczynski is a recently retired Elementary Principal from the Toronto District School Board. Presently he serves as an Interim Principal and Vice-Principal for the TDSB. He has 34 years of experience working at various levels of public education. He has been an elementary and secondary teacher, elementary vice-principal and elementary principal for 16 years. 
In addition to being an educator, Mr. Kraczynski spent over 30 years coaching tennis and volleyball at the recreational, provincial and national level. He has also managed tennis clubs and junior tennis programs and ran a successful tennis business (K-Tennis). He has coached over 25 youth tennis and volleyball players who have progressed to compete at the Canadian University or US College level. He holds Coaching Association of Canada Certification in tennis, volleyball, track and field, soccer and hockey.
In his newly retired days, Mark trains and competes in masters tennis, pickleball and basketball.  He continues to mentor aspiring teachers and principal candidates. In his free time, Mark enjoys hiking and cottaging with his wife and being physically active with his three adult children.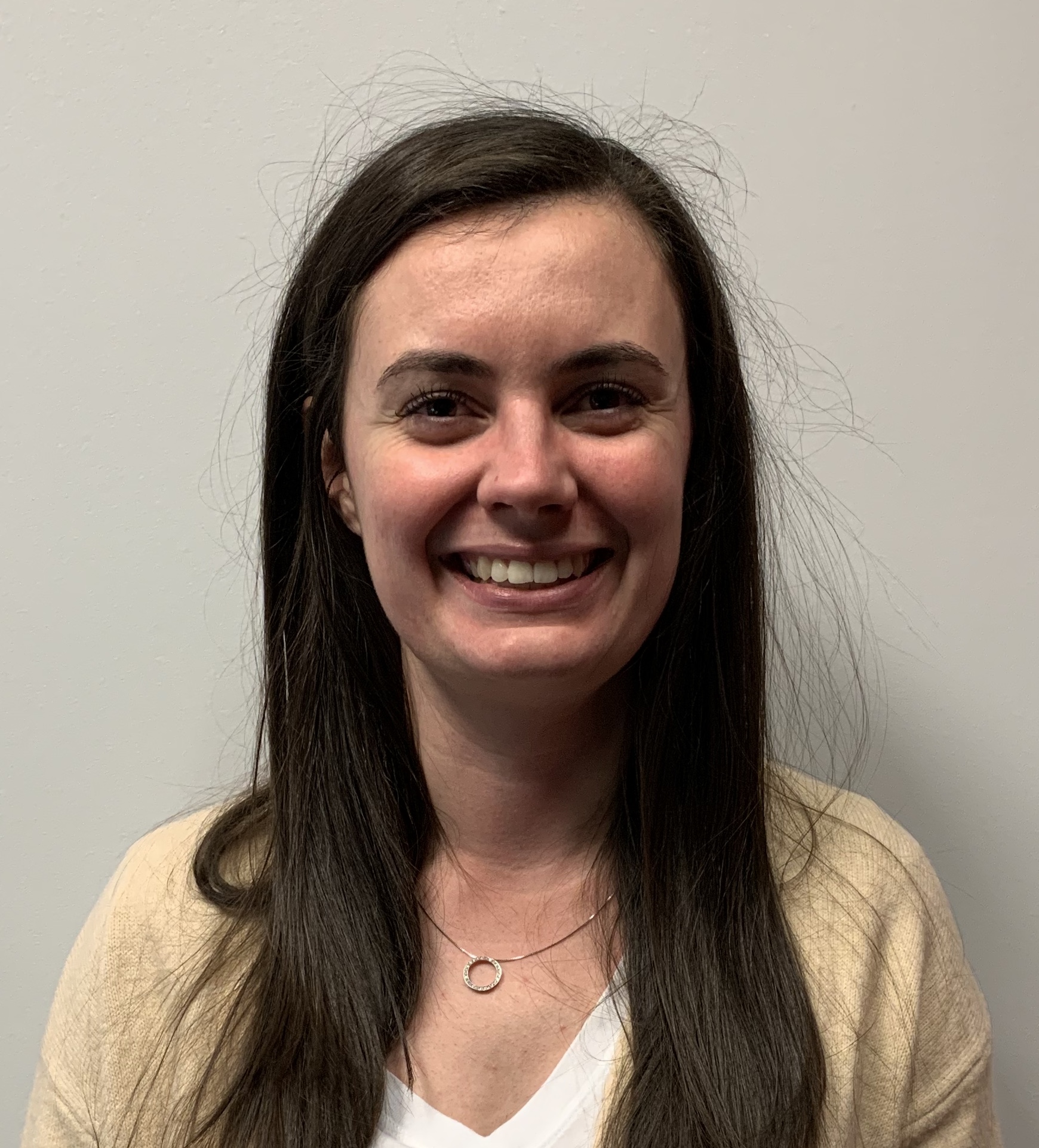 BPHE 2014
Project Coordinator, Domestic Development at Canada Basketball
Danielle Emmons is a graduate of the Faculty of Kinesiology & Physical Education. After completing a B.Kin she attended Humber College's post-graduate program for Exercise Science & Lifestyle Management. Upon graduation she began working for the Coaches Association of Ontario, working on NCCP delivery and developing a unique female coach mentorship program for coaches across Ontario. Currently working in Canada Basketball's Domestic Development department, Danielle is responsible for managing coaching education across the country and developing a Safe Sport strategy for the organization. This includes working with provincial, national, and international stakeholders to develop the basketball coaching education pathway and creating a safe and positive environment for sport participation.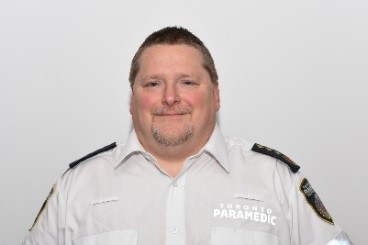 BPHE 1990, ACP
Superintendent, Toronto Paramedic Services
 I was a student in the Physical and Health Education program here at the University of Toronto, where I learned a great deal from such wonderful professors that were willing to share knowledge and support me in my studies. People such as Dr. Mike Plyley, Dr. Robert Goode, Dr. Kirk Wipper and Dr. Walter Van Helder made a big impression on me.
After graduation I wanted to get involved in health care and researched how to help others and found the career of Paramedicine where all my education paid dividends during the course.
I am now an educator myself and apply what I learned from my professors plus added my own experiences to teach over 1,300 paramedics in Toronto in their continuing education programs as well as training future paramedics in the Toronto Paramedic program college course that I am the program lead.
More speakers to be announced!