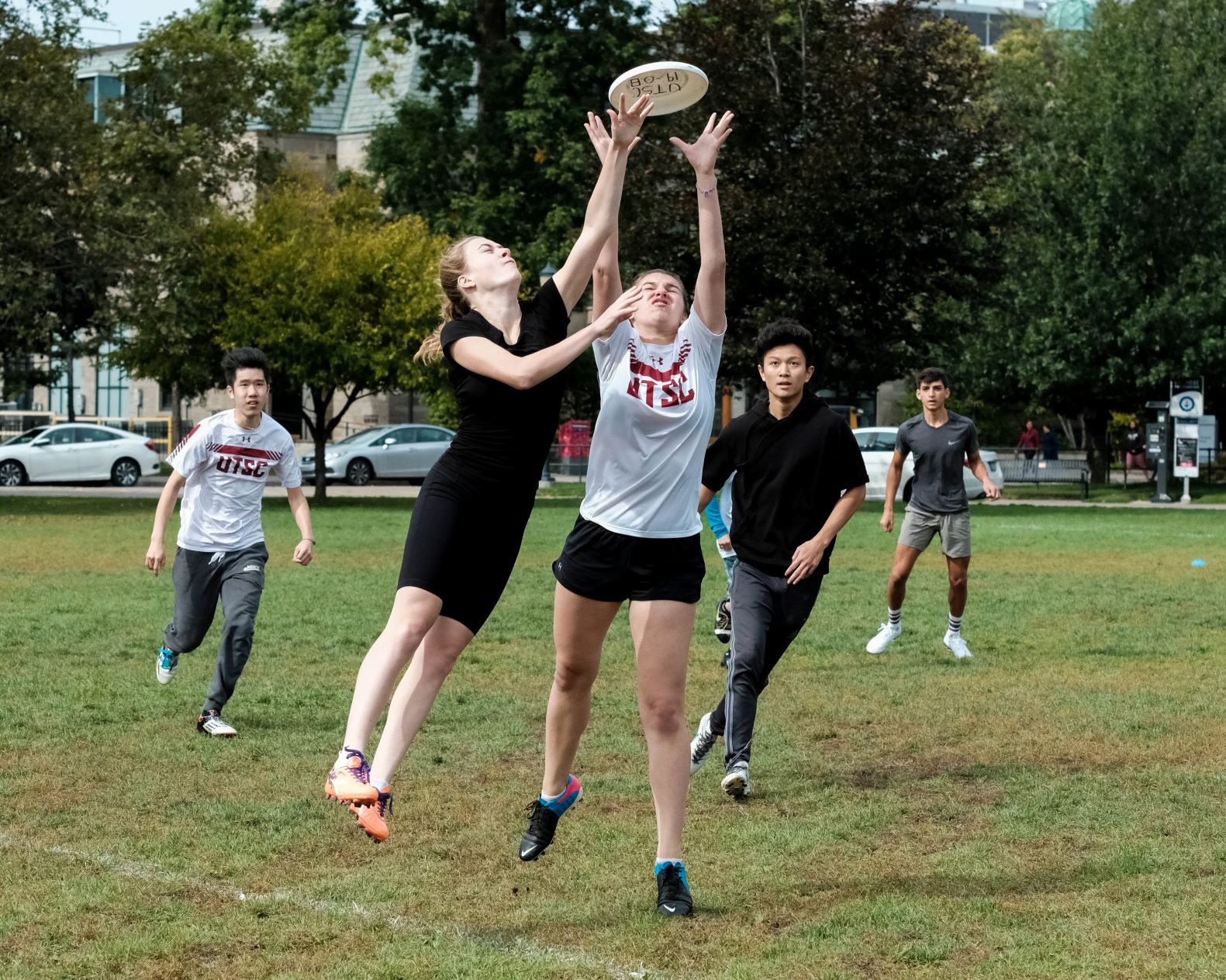 2019/20 WINTER SPORT CALENDAR
Registration for Winter 2020 leagues begin on November 21, 2019 at 12 p.m and close on November 28, 2019 @ 2 pm.
Independent teams can register at the Athletic Centre Membership Services Desk.
---
IMPORTANT
Captain's Meetings are MANDATORY. All teams MUST have a representative present at the Meeting. SEE CHART BELOW FOR DETAILS.
BALLOT MEETINGS ARE MANDATORY. TEAMS WHO WISH TO BALLOT FOR A SPOT IN A LEAGUE MUST HAVE A REPRESENTATIVE AT THE MEETING ON WEDNESDAY DECEMBER 4 @ 5 PM - LOCATION TBD.
WINTER 2020 SPORTS CAPTAIN'S MEETINGS
Sport
Division
Date
Time & Location
Basketball

Men's All Divisions

Co-ed/Women's Divisions

 

January 9, 2020

January 9, 2020

9:10 pm - AC 307

8:10 pm  - AC 307

Dodgeball
All Co-ed Divisions
January 16, 2020
7:10 pm - AC 304
Field Hockey
Women's Division 1
January 13, 2020
7:10 pm - AC 304
Ice Hockey

All Divisions

 

January 6, 2020

7:10 pm - AC 307

 

Inner Tube Water Polo
All Divisions
January 8, 2020
8:10 pm - AC 304
Lacrosse
Women's Division 1
January 13, 2020
7:10 pm - AC 304
Soccer

Men's Divisions

Co-ed/Women's Divisions

January 6, 2020

January 6, 2020

9:10 pm - AC 307

8:10 pm - AC 307

Ultimate
All Co-ed Divisions
January 8, 2020
9:10 pm - AC 304
Volleyball

Co-ed Divisions

Men's/Women's

January 13, 2020

January 13, 2020

9:10 pm - AC 307

8:10 pm - AC 307
WINTER 2020 LEAGUES
Sport

Divisions Offered

Season Dates

Day

Start Times

Basketball

Co-ed Div 1,2

Men's Div 1,2,4

Men's Div 3

Women's Div 1,2

Jan 20 - Mar 16

Jan 21 - Mar 17

Jan 22 - Mar 18

Jan 23 - Mar 19

Monday

Tuesday

Wednesday

Thursday

7 - 10 pm

7 - 10 pm

7 - 10 pm

7 - 10 pm

Dodgeball
Co-ed Div 1 & 2
Jan 23 - Mar 19
Thursday
7 - 10 pm
Field Hockey
Women's Div 1
Jan 20 - Mar 16
Monday
6:30 - 9:30 pm
Ice Hockey

Co-ed Div 1

Men's Div 1

Men's Div 2

Men's Div 3

Women's Div 1

Jan 13 - Mar 16

Jan 16 - Mar 19

Jan 12 - Mar 22

Jan 11 - Mar 21

Jan 12 - Mar 22

Monday

Thursday

Mon,Thurs,Sun

Fri,Sat 

Sunday

7 - 9 pm

8 - 10 pm

See Calendar

See Calendar

7 - 9 pm

Inner Tube Water Polo

Co-ed Div 1

Co-ed Div 2

Jan 14 - Mar 17

Jan 13 - Mar 16

Tuesday

Monday

7 - 8 pm

7 - 10 pm

Lacrosse
Women's Div 1
Jan 22 - Mar 18
Wednesday
7:30 - 8:30 pm
Soccer

Co-ed Div 1 & 2

Men's Div 1

Men's Div 2

Men's Div 3

Men's Div 4

Men's Div 5

Women's Div 1 & 2

Jan 18 - Mar 21

Jan 13 - Mar 16

Jan 11 - Mar 21

Jan 17 - Mar 20

Jan 17 - Mar 20

Jan 15 - Mar 18

Jan 22 -Mar 18

Saturday 

Monday

Saturday

Friday

Friday

Wednesday

Wednesday

3:30 - 6:30 pm

9:30 - 10:30 pm

7:30 - 8:30 pm

6:30 - 10:30 pm

8:30 - 10:30 pm

5:30 pm

6:30 - 8:30 pm

Ultimate
Co-ed Div 1, 2 & 3
Jan 18 - Mar 21
Saturday
11:30 - 2:30 pm
Volleyball

Co-ed Div 1 & 3

Co-ed Div 2 & 4

Men's Div 1 & 2

Women's Div 1 & 2

 

Jan 22 - Mar 18

Jan 20 - Mar 16

Jan 23 - Mar 19

Jan 21 - Mar 17

Wednesday 

Monday

Thursday

Tuesday

7 - 10 pm

7 - 10 pm

7 - 10 pm

7 - 10 pm
WINTER 2020 TOURNAMENTS
Sport

Division

Date

Time

Registration Deadline

Kickball
Co-ed
January 11
1pm - 7pm
January 8 @ 2pm
Badminton

Men's Doubles (Beginner)

Men's Doubles(Comp)

Women's Doubles(Beginner)

Women's Doubles(Comp)

January 25
9am - 5pm
January 22 @ 2pm
Swim-Row-Go
Open
January 26
9am -12pm
info@uofttriathlon.com

Table Tennis

Open Doubles
February 1
10am - 5pm
January 29 @ 2pm
Push-Pull Competition
Open
February 1
5pm - 8pm
January 29 @ 2pm
Floor Hockey
Co-ed
February 8
12pm  -5pm
February 5 @ 2pm
Cricket
Open
February 22
12pm - 7pm
February 19 @ 2pm
Badminton

Mixed Doubles(Beginner)

Mixed Doubles(Comp)

March 7

9am - 5pm
March 4 @ 2pm
MoveU - She Moves Conference
Women's
March 12
5:30pm - 9:30pm
uoft.me/shemoves2020
FIFA E-sports (Xbox)
Open
March 14
6pm - 11pm
March 11 @ 2pm
3-Lift Meet
Open
March 21
5pm - 9:30pm
March 18 @ 2pm