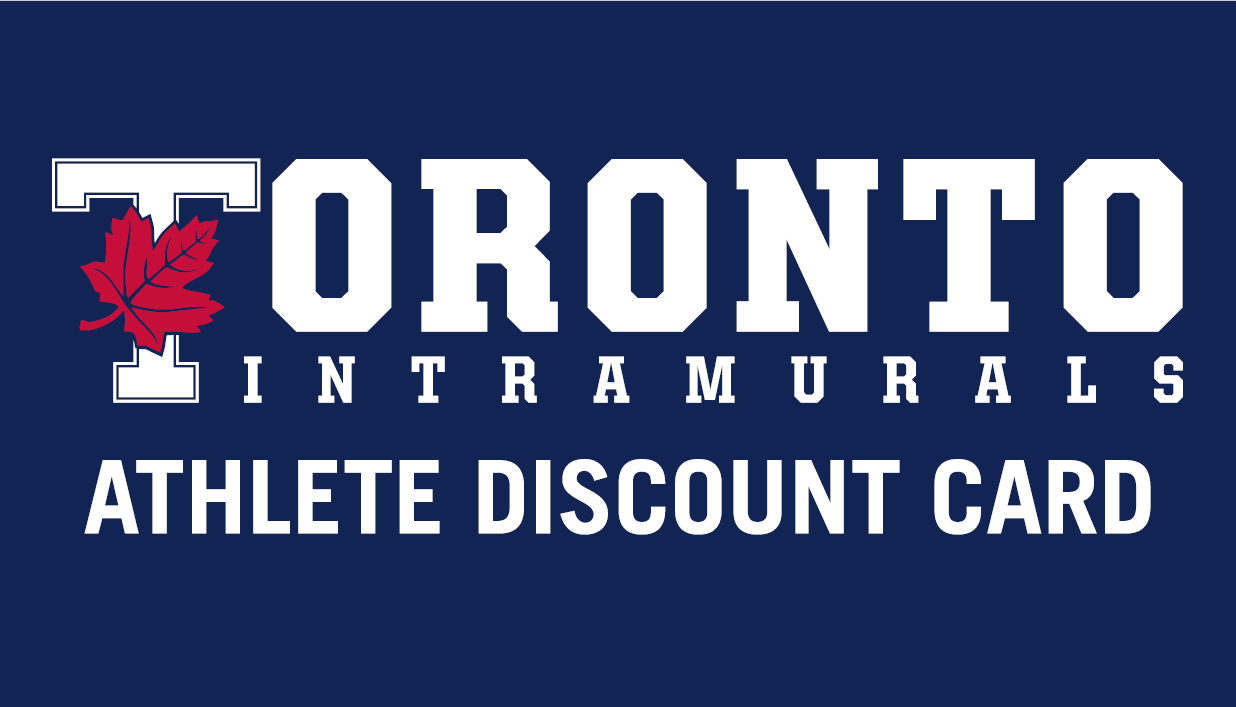 With the Intramurals Athlete Discount Card, Intramural participants receive exclusive partner perks and promotions.
Promotions
U of T Bookstore (St. George Campus) & Varsity Sports Store  
20% off apparel & gifts in-store
Cashier: Use discount code INT20
Duke of York
Pizza Pizza
Free half-moon cheesy bread with online orders over $20 using code P7D3B.
Order online at www.pizzapizza.ca or via the Pizza Pizza app.
Terms and Conditions
The 2019 Athlete Discount Card valid from September 1, 2019 to August 31, 2020.
U of T Bookstore (St. George Campus) & Varsity Sports Store
Promotion is valid on apparel and gift items only
Textbooks, medical items, technology, food exempt
May not be combined with any other discounts
Tax exempt
Duke of York
Discount valid on food items only
Discount may not be used in conjunction with any other offer, coupon or promotion
Beverages, alcohol, gratuities and tax exempt
Pizza Pizza
Valid online at www.pizzapizza.ca or on Pizza Pizza mobile app
Minimum order subtotal must exceed $20.00
Discount may not be used in conjunction with any other offer, coupon or promotion
Delivery, gratuities and tax exempt