Welcome to Sport & Rec! 
Sport & Rec offers sport and physical activity programs to the University of Toronto community. Our dynamic range of programs will help you get active in whatever way works best for your body, no matter your skill level or history of participation.
 
---
U of T Sport & Recreation is pleased to welcome our students and Sport & Rec participants through our doors again this fall. Read the latest update on our fall programming and new safety protocols.
---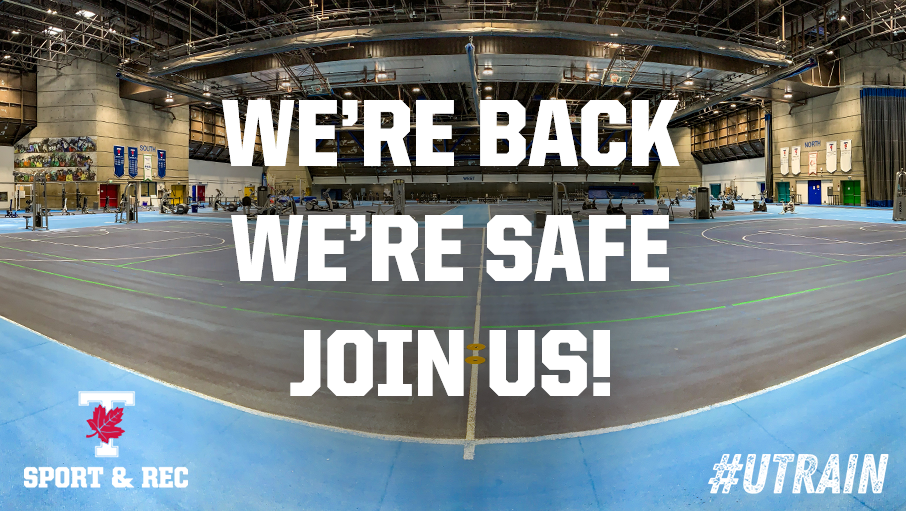 This year, choose how #UTRAIN with U of T Sport & Rec. We are excited to offer a hybrid selection of fitness programming, in-person or from the comfort of your own home. Looking to get back into the gym? Our 57,000 square foot Field House is the new, physically-distanced home of Fitness & Performance at U of T. Want to get back into the fitness classes you love? The Sports Gym and Back Campus now host in-person classes Monday to Friday. Or, if you're looking to keep fit from home, our #UTRAIN online workouts are live 7 days a week and available on-demand anytime.
Click here for all the information on Fitness & Performance programming.
All workouts must be booked prior to arrival at the Athletic Centre. Click here to register for a workout.
Virtual Training Disclaimer
By participating in virtual training hosted by U of T Sport & Rec, you acknowledge that certain risks of injury are inherent to participation in sports and recreation activities. You should exercise at your own capacities and by choosing to participate in these virtual classes, you voluntarily assume all risks and consequences that might arise directly or indirectly from such participation
AQUATICS: LANE SWIM
Lane swim is back at the Athletic Centre! Register today for one of our 45-minute lane swim spots, Monday to Friday between 7:30 a.m. and 2:30 p.m. The following guidelines are in place for the 2020-2021 academic year:
Participants are to arrive no earlier than 15 minutes prior to their session.
Swimmers will enter through the Classic Avenue doors and will be guided to the swimming pool change rooms.
Participants will have access to day lockers only.
Participants are to shower prior to entering the pool deck.
Lifeguards will be on deck to assign lanes and direct swimmers.
There will be daily women-only swims from 1:45-2:30 p.m. on Monday, Tuesday, Wednesday and Friday, and a weekly Trans-positive swim from 1:45-2:30 p.m. on Thursday.
Pool will be in short course configuration (2 x 25 metres).
There will be four double lanes per side of the pool with a maximum of 3 swimmers per lane.
Cost is $7 per swim for non-students. 
All swimming must be booked prior to arrival at the Athletic Centre. Click here to register for lane swim.
About Us
Sport & Rec is proud to provide programs that engage a range of interests and abilities through our different teams. Physical activity has huge benefits for mental and physical health and academic performance, so we're all about helping you get active, no matter your skill level or history of participation. 

Explore each of our areas and what they offer: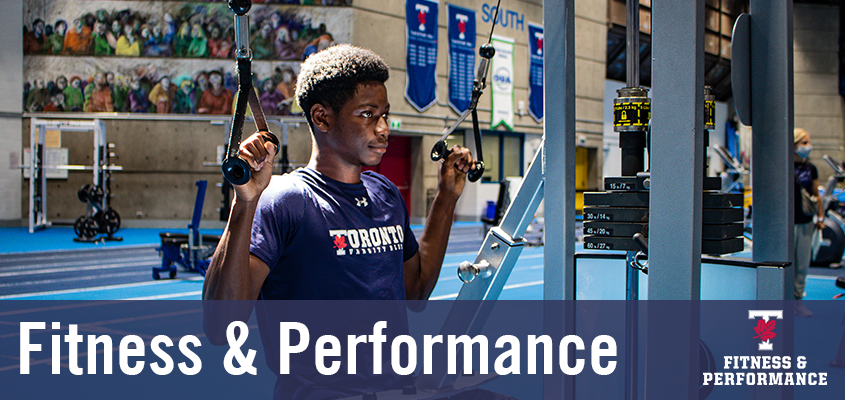 Our Fitness & Performance team believes that everyone is born to move. And every day gives us a new opportunity to learn to move better.

Whether you're starting a new chapter in your pursuit of fitness, training for elite performance or are somewhere in between, Fitness & Performance has your back, offering their signature #UTRAIN Workouts, fitness classes, workshops, personal training and more.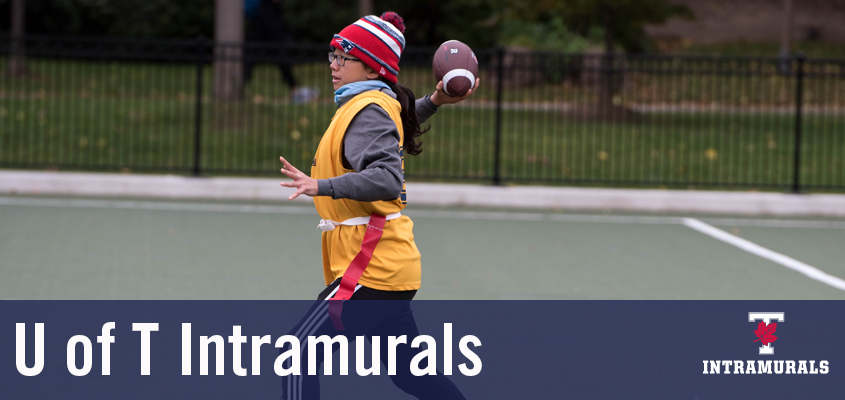 Have fun, make friends and stay active by joining an intramural sports team! U of T Intramurals are open to all students and offer wide-ranging levels of competition in a variety of sports and games through regular season leagues, weekend tournaments and special events. Participate with your faculty or college team, or form/join an open team.
Tri-Campus League
The Tri-Campus League offers athletes a heightened level of competition. Athletes have the opportunity to take their game to the next level by learning from a committed coaching staff and training for possible development towards future varsity competition. 
Learn more about the Tri-Campus League.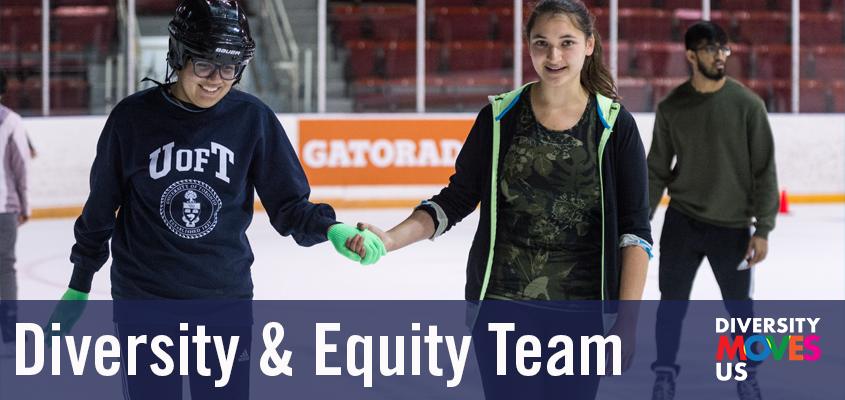 Sport & recreation's diversity & equity team is a group of undergraduate and graduate students from across campus who plan, motivate and implement positive student-led initiatives that promote diversity, equity, inclusivity and physical/mental health. 
The team develops and implements events and projects related to sport and physical activity through student-staff partnerships, like weekly vogue dance classes, trans positive swim, and the equity ideas fund.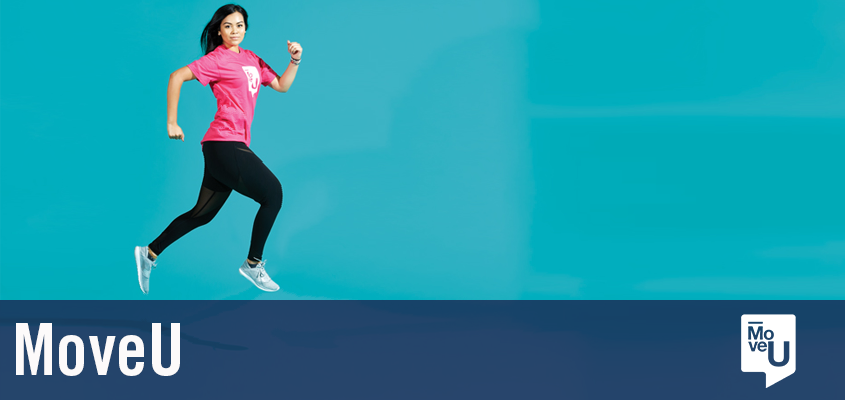 MoveU is a tri-campus initiative that encourages students to adopt a healthy active lifestyle, explore their environment and interact with their peers.
Hosting skating events, physical activity challenges, movement breaks and more, MoveU inspires you to take a break from your books and get active in all kinds of fun (and free!) ways on campus.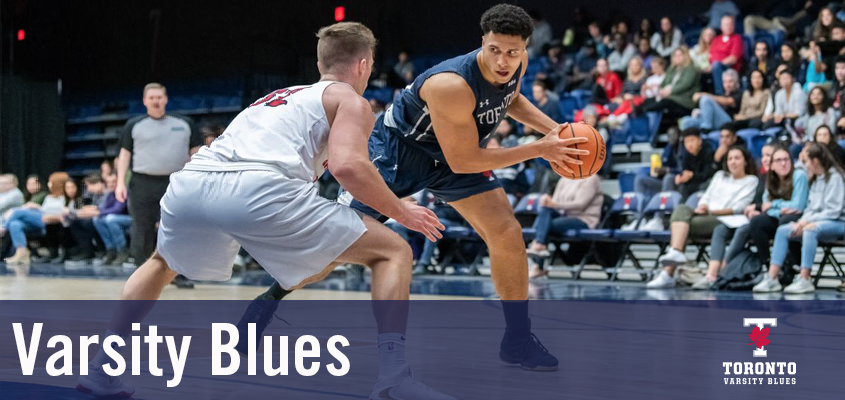 U of T's varsity sports program is the largest in the country with 44 teams competing in 24 sports – including basketball, football, hockey and volleyball. 
As a member of the U of T community, you too are a "Blue"! U of T students get into regular season games for FREE with a valid T-card.
Work at Sport & Rec
Sport & Rec is one of the largest employers on campus, hiring students each year to work in a variety of areas and gain valuable skills by assisting in the planning, delivery and evaluation of our programs.
Stay Connected!
Follow Sport and Rec on Instagram, Facebook and Twitter to keep up with all the awesome events and activities we offer! 
Studying at U of T Scarborough or U of T Mississauga?
While our programs and facilities are open to all U of T students, you can also explore what's available through the Athletics department at U of T Mississauga or the Athletics & Recreation opportunities at U of T Scarborough.